What makes Nevada special? I discovered the answer to that question a few years back when I met with a young documentary filmmaker at a watering hole on the outskirts of the dusty town of Pahrump in Nye County. The filmmaker was making a documentary for CMT.
Over a beer, I asked the filmmaker, "So, what exactly is the topic of this movie you're making?"
"Freedom," he answered. 
"Freedom? What does that have to do with this far-off Nevada town?"
He looked at me perplexed, as if, as a resident of the Silver State, I should have already known the answer.
"In this town you can buy fireworks, open carry a firearm, keep exotic pets, gamble to your heart's content, and…well look around," he replied, motioning to our surroundings.
"I guess you have a point," I said, as I gazed at the dozens of sex workers strutting their negligee-clad stuff and chatting up their goggling clientele in the saloon— a saloon that just happened to be connected to a 20-acre legal brothel. 
"This is what the freedom looks like," he said.
As I fulfilled my duties as a communications rep for the licensed bordello that day, I realized that what I was a part of was very precious and unique, and, like the concept of freedom itself, something that shouldn't be taken for granted.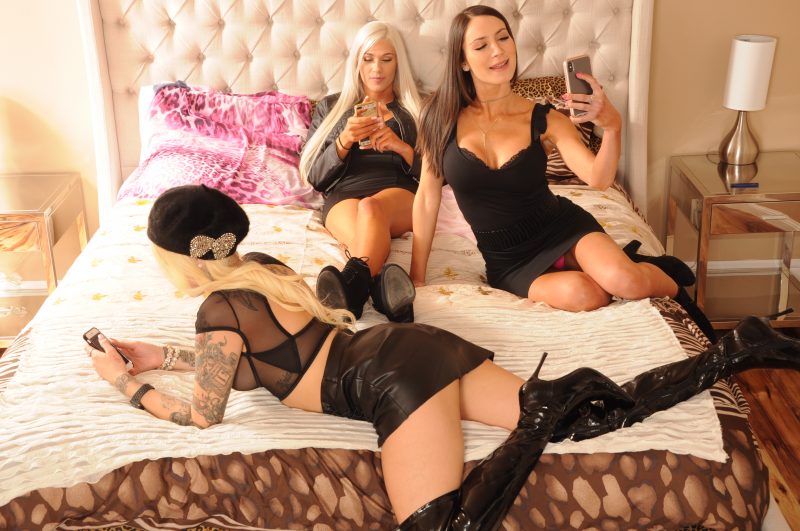 The State of Nevada is now at a crossroads. Petitioners in Lyon and Nye Counties are organizing an attempt to end legal prostitution in those areas. The women of Nevada's brothels are under attack, and their freedom to lawfully practice sex work is threatened.
Why? Why does a group called "No Little Girl" want to close the brothels? 
If their website is any indication, the group says it wants to ban legal bordellos to end trafficking in these establishments, support the women who were forced into this life of "sexual slavery," and create a more prosperous economy for the community.
But, the women working in Nevada's legal brothels are not coerced, trafficked, or enslaved — there are certainly no records of such crimes occurring in these bordellos. The women all undergo a strict federal background check through the sheriff's office, and every sex worker voluntarily operates in a regulated, safe, well-maintained, and disease-free environment. Many of these women have been willingly working in the legal brothels for years and are thriving financially as the breadwinners of their households. Scores of Nevada's legal sex workers have passionately spoken out against No Little Girl on social media and in blogs and podcasts, making it clear that the sex workers did not ask for, and do not need, No Little Girl's support. 
I have a B.A and am currently working on my M.A. at the University of Nevada, Reno — all funded by my time working in the Lyon County brothels. I choose to stay working in the brothels since 2011 because I am happy and passionate about my job. I am not #nolittlegirl

— Ruby Rae (@TheRubyRae) April 14, 2018
As far as economic development in these counties, the largest industrial park in the world, hosting some of the planet's top companies, is located just a few miles from a legal brothel — so legal prostitution is unquestionably not an impediment to a Nevada community's potential for economic growth. 
If No Little Girl's website doesn't offer a legitimate argument for their position, why does this group really want to close the brothels and take away one of Nevada's unique freedoms?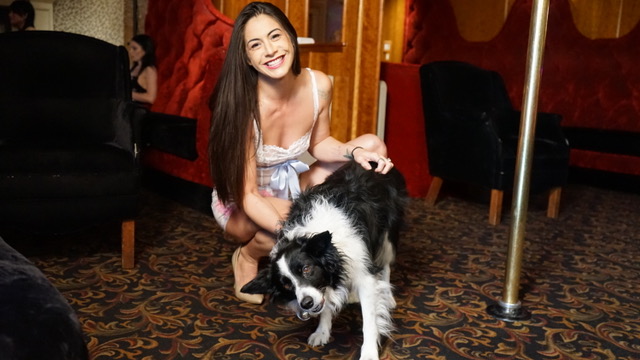 No Little Girl was formed by faith-based activists with a strong opinion of what is morally right, and they believe compensating someone for sexual services, legal or otherwise, is morally wrong.
There's nothing wrong with having a moral position based on one's religion. I grew up Catholic and, prior to entering college, experienced twelve years of parochial schooling, so I'm well aware of my church's current position on sex work. I've had many spirited discussions about legal prostitution with relatives that chose the priesthood as their vocation, and I fully accept their right to have a point of view I disagree with.  
We each see the world, our nation, and the people in our local community, through our individual moral lens — and that's OK. Every one of us has the right to disapprove of another person's life choices based on our moral perspective. What's not OK, and what No Little Girl endeavors to do, is to impose a specific moral or spiritual belief system onto the entirety of a community, and take away the freedom to make personal choices from members of that community.
I get it: There are some people that consider legalized prostitution sinful. There are also people that abhor gambling, firearms, liquor, and marijuana, but that definitely doesn't mean Nevada communities are going to vote to abolish these freedoms.

Part of living in a free American society is accepting the fact that we're sharing our space with people whose moral compass may not align with our own. What makes many of Nevada's communities among the freest in the nation is our deep understanding of this "live free and let live" viewpoint. 
If No Little Girl gets its way, and we let Nevada's legal brothels go, what freedoms will be taken away next?