Food and sex go together like bread and butter, chocolate and peanut butter, and you writing "Make Love a Gourmet Meal" in Hershey syrup from a squeeze bottle, gently and carefully, on my heaving breasts. I can't help being turned on by food and how much fun food play can add to sex play. Hey, they had dildos made of bread in Roman times, when olive oil was a major commodity as a cooking aid—and sexual lubricant. Wealthy Romans liked to lie on couches and feast all night, and often, enjoy making love in pairs or groups during or post-meal. I like to imagine a beautiful nude dancer, still sweaty from performing for the guests, picking up one of those bread dildos off a tray, dipping it into a dish of olive oil, and looking into the eyes of a male guest. He watches her lick excess oil off the doughy mock-cock, then slowly insert the head into her mouth and suck it dry of oil. I'll bet that second performance of the evening earned her a spot beneath that bestirred Roman gentleman, a lusty banging, and a bag of gold coins for her time. All that fun inspired by just bread and olive oil!
The recipes I've included are meant to be devoured with gusto any way you want. But I would suggest that you and your lover disrobe and get very comfortable before you enjoy your treats. This is meant to be a sensual, tactile, tasty experience. Savor the sweetness as you savor the time between kissing and uniting your bodies. If the food has a smooth texture, be creative and body-paint your partner with edibles. Spread creamy avocado on her nipples and tug them hard with two hands while you hold her gaze flirtatiously. Then lick her nippies clean. Maybe she'll reach over and squeeze your dick until it's erect, then spread some yogurt over it, full length, with her fingers. Then she'll return the favor orally—and get a nutritious, low-fat snack in the bargain.
Maybe you'll both get so silly and sexy and playful that you'll get into full sploshing—covering each other with the sweet and succulent concoctions whose creation I've detailed in the recipes that follow. Bon appétit!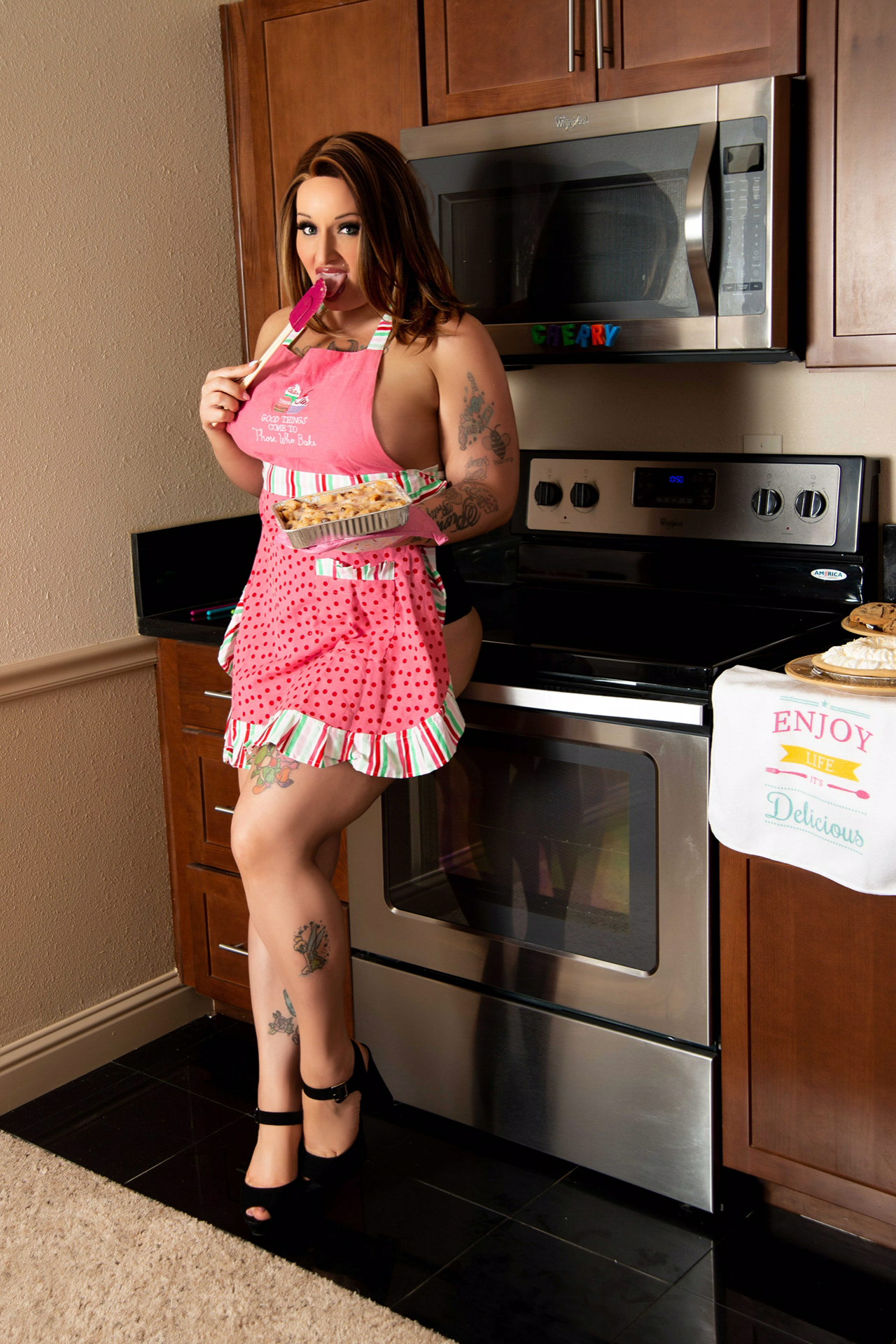 "Banana" Me Over and "Split" Me Wide
Ingredients
1 medium banana, peeled and split lengthwise
1 scoop each vanilla, chocolate and strawberry ice cream
2 tablespoons sliced fresh strawberries or 1 tablespoon strawberry ice cream topping
2 tablespoons pineapple chunks or 1 tablespoon pineapple ice cream topping
2 tablespoons whipped cream
1 tablespoon chopped peanuts
1 tablespoon chocolate syrup
2 maraschino cherries with stems
Directions
Place banana in a dessert dish; place scoops of ice cream between banana slices. Top with remaining ingredients. Serve immediately.
Strawberry "Squirt"Cake Frozen Yogurt
-No-Churn-
NO-CHURN FROZEN YOGURT-
"EVERY FROZEN YOGURT LOVER'S DREAM!"
Ingredients
2 ¼ cups strawberries (divided)
2 cups plain, unsweetened Greek yogurt
1 14-oz. can sweetened condensed milk
1/2 cups NILLA wafers, broken into bite-size pieces
Directions
Coarsely chop 2 cups of strawberries. Put in blender. Add yogurt and condensed milk. Blend until smooth and evenly combined.
Pour mixture into a 9"x 5″ loaf pan. Fold most of the Nilla wafers into the mixture. Smooth the top with a spatula.
Top with strawberry slices and the rest of the Nilla wafers. Freeze 6 hours, or until firm.
When ready to serve, remove from freezer to let soften for 20 minutes, or until soft enough to scoop.
Top scoops with more strawberries and Nilla wafers if desired.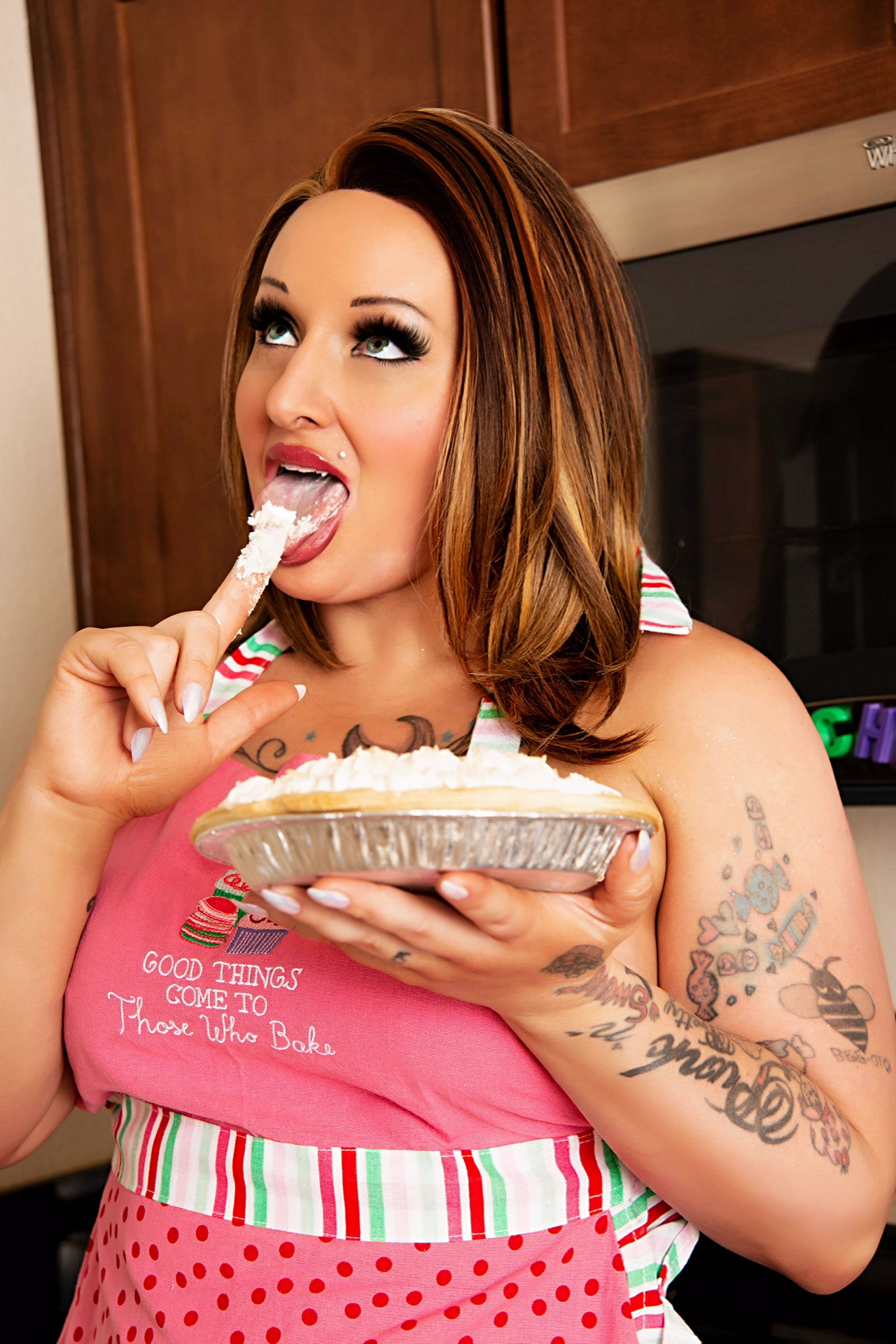 "Choke Me with Your Cock-late" Cake
Ingredients
3/4 cupall-purpose flour
1/2cup sugar
1/2cup unsweetened cocoa powder
1 1/2teaspoons baking powder
2/3cup milk
1teaspoon vanilla
2tablespoons vegetable oil
TOPPING
2/3cup packed brown sugar
1/4cup miniature semisweet chocolate chips
1/4cup cocoa powder
1 1/4cups hot water
Instructions
Preheat oven to 350 degrees F.
In a 2-quart casserole dish, combine flour, white sugar, cocoa powder and baking powder.
Add milk and oil, and vanilla. Stir until well mixed.
In a small bowl, combine brown sugar, cocoa powder and chocolate chips. Sprinkle over cake batter. DO NOT STIR. Pour hot water over top.
Bake for 30-35 minutes or until the top looks cooked. Serve warm (with ice cream if desired).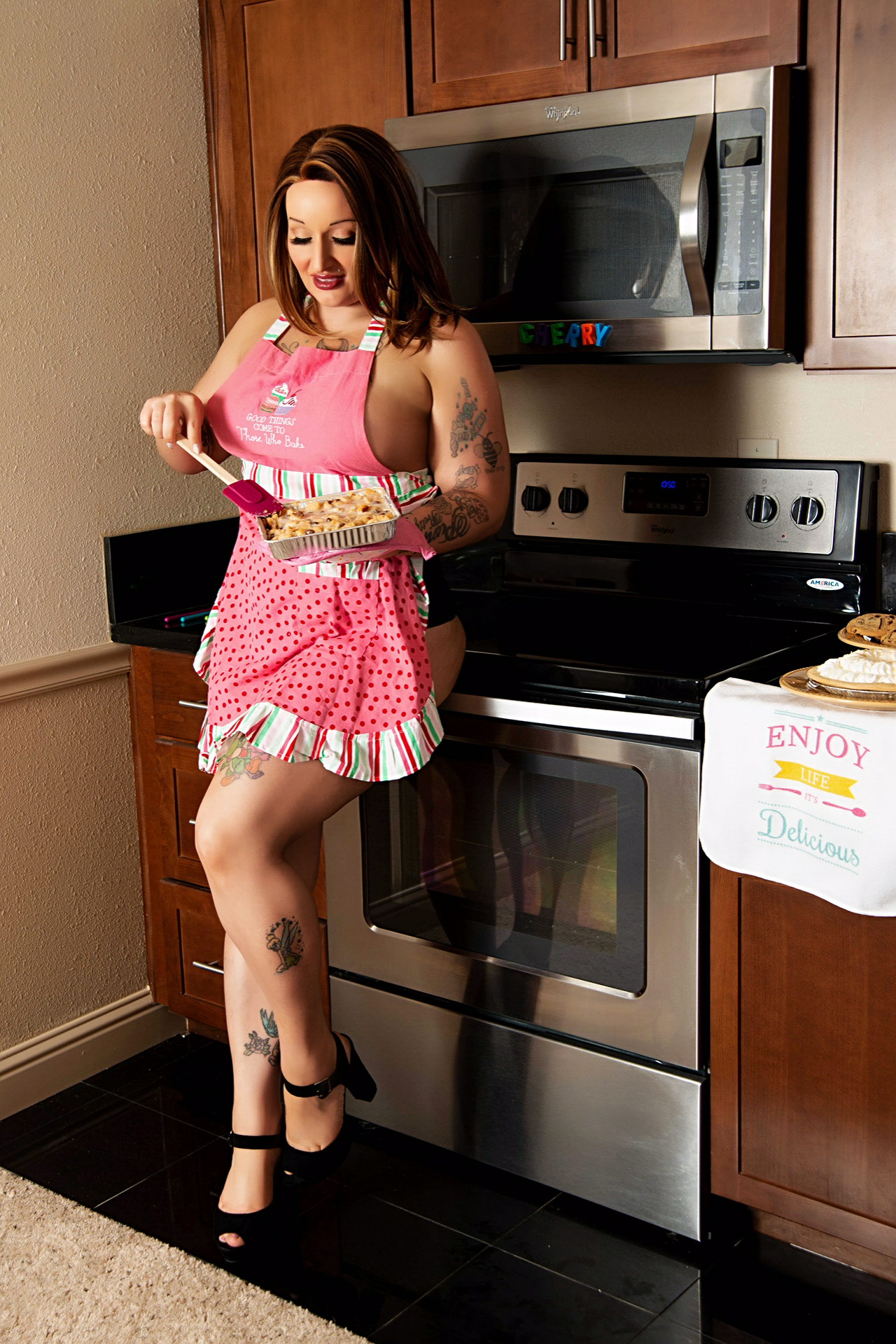 Boston Cream "Poke me all Night Long" Cake
Ingredients
1 box yellow cake mix
ingredients needed to make cake; eggs oil and water
2 3.4 oz. boxes instant vanilla or French vanilla pudding
4 cups milk
1 tub chocolate frosting
Instructions
Make cake mix according to directions and bake in a well-greased 9" x13" pan.
When cake is finished, while still warm, poke holes all over cake (about 1-inch) intervals using a wooden spoon handle or other similar size object.
You want the holes to be fairly big so that the pudding has plenty of room to get down in there.
Be sure to poke right down to the bottom of the cake.
In a bowl, prepare pudding.
Whisk together instant pudding mix with 4 cups milk.
Whisk until all the lumps are gone.
"Slap My Ass, Make It Jiggle" Gelatin
Cherry & Grape Gelatin
Ingredients
2 packages (3 ounces each) lime gelatin
6 cups boiling water, divided
2 packages (3 ounces each) orange gelatin
2 envelopes unflavored gelatin
1/3 cup cold water
1-1/2 cups white grape juice
1 carton (12 oz.) frozen whipped topping, thawed
Directions
In a bowl, dissolve the lime gelatin in 3 cups boiling water. Pour into an 8-in. square dish coated with cooking spray. In another bowl, dissolve orange gelatin in remaining boiling water. Pour into another 8-in. square dish coated with cooking spray. Refrigerate for 4 hours or until very firm.
In a small saucepan, sprinkle unflavored gelatin over cold water; let stand for 1 minute. Add grape juice. Heat over low heat, stirring until gelatin is completely dissolved. Pour into a large bowl; refrigerate for 45 minutes or until slightly thickened. Fold in whipped topping.
Cut green gelatin into 1/2-in. cubes and orange gelatin into 1-in. cubes. Set aside 8-10 cubes of each color for garnish. Place 2 cups whipped topping mixture in a bowl; fold in remaining green cubes. Spread into a 13"x 9" dish coated with cooking spray. Fold remaining orange cubes into remaining whipped topping mixture; spread over bottom layer. Sprinkle with reserved green and orange gelatin cubes. Refrigerate for 2 hours or until set. Cut into squares.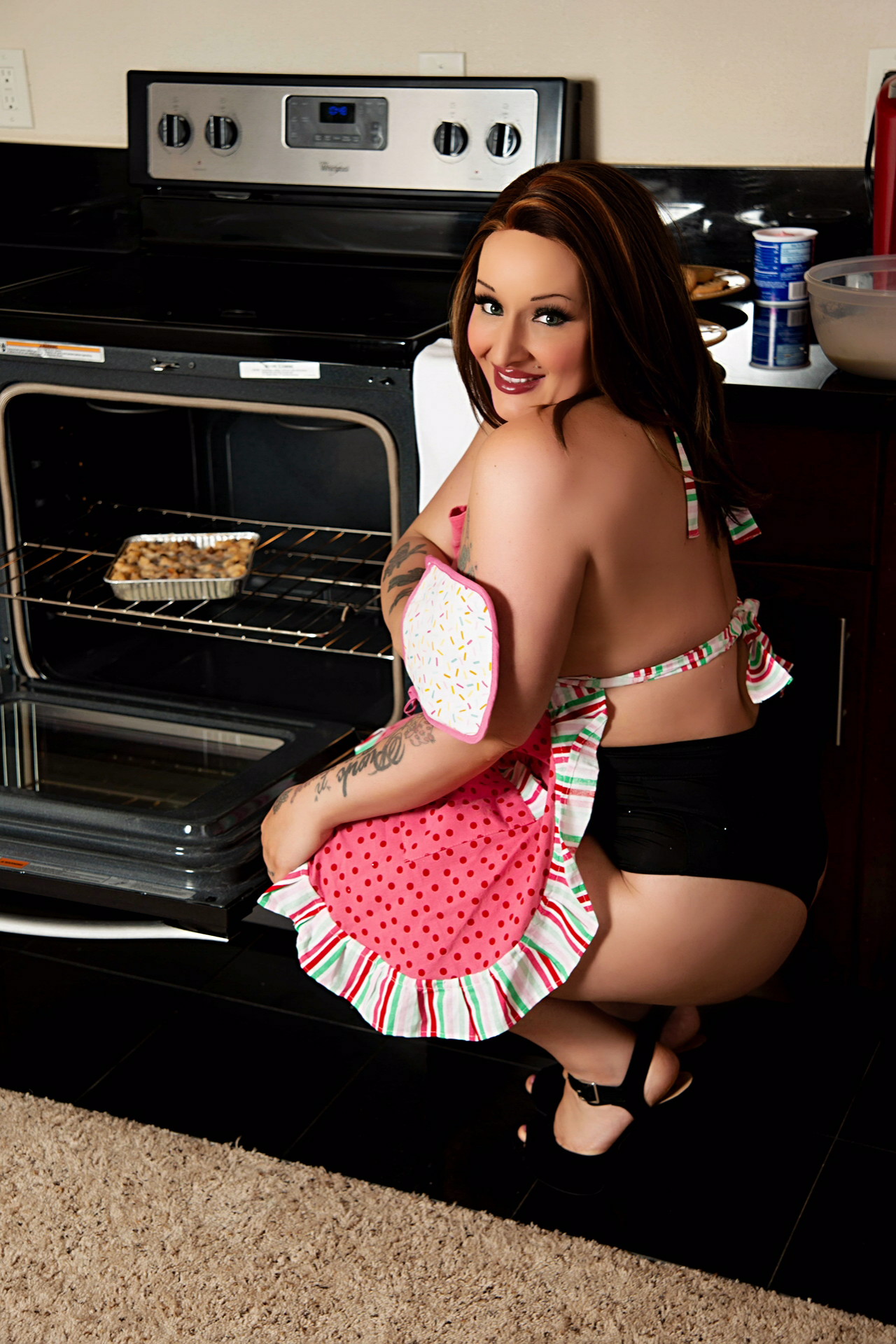 "69-Apple" Upside-Down Cake
Ingredients
Directions
Follow instructions on cake box for making an oblong single layer cake.
Prepare cake batter and set aside.
Cut up butter in small pieces and place all over the bottom of the oblong pan specified on cake box.
Sprinkle brown sugar generously over the butter.
Place pan on the stove (or in the oven) and heat slowly until butter and sugar melt to a liquid then remove from heat.
Evenly space the pineapple slices around the bottom of pan in the heated sugar and butter.
Place the cherries and nuts between the pineapple slices (Though the cherries and nuts look nice and taste great, they are optional).
Pour cake batter on top of the pineapple/cherry/nut mixture.
Place in oven and bake as directed on cake box.
As soon as cake is done place a plate over the cake and turn upside down and carefully remove pan.
If you wait too long the sugar will harden and be difficult to remove.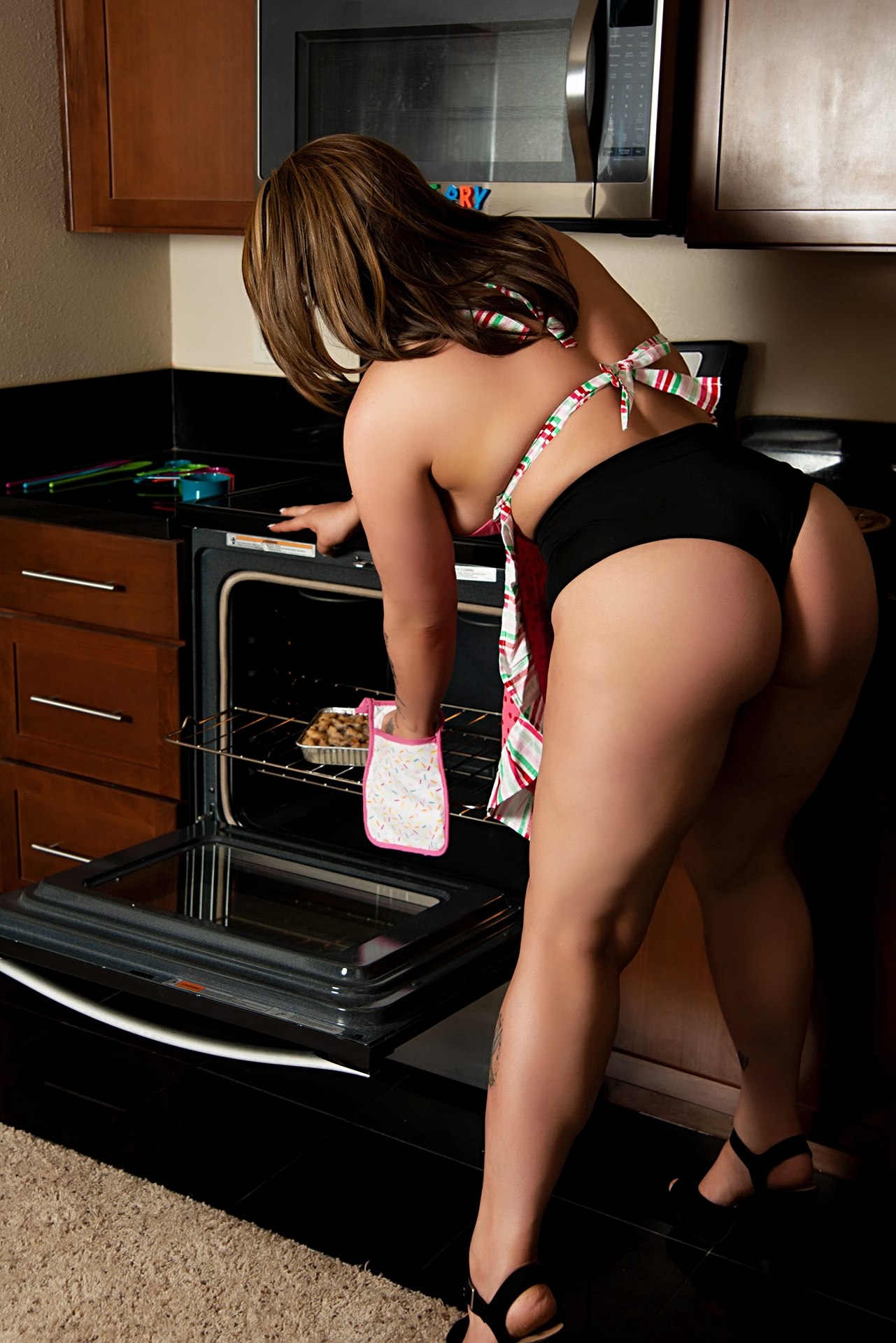 "Bread Me Wide Open" Pudding
Ingredients
2cups milk
2tablespoons (1/4 stick) unsalted butter, more for greasing pan
1teaspoon vanilla extract
1/3 cup sugar
Pinch salt
1/2loaf sweet egg bread like challah or brioche, cut into 2-inch cubes (about 5 to 6 cups)
2eggs, beaten
Preparation
Heat oven to 350 degrees. In a small saucepan over low heat, warm milk, butter, vanilla, sugar and salt. Continue cooking just until butter melts; cool. Meanwhile, butter a 4-to-6-cup baking dish and fill it with cubed bread.
Add eggs to cooled milk mixture and whisk; pour mixture over bread. Bake for 30 to 45 minutes, or until custard is set but still a little wobbly and edges of bread have browned. Serve warm or at room temperature.
"S'more" of You Inside Me Pie
Ingredients
1 1/2 cups Graham cracker crumbs (about 12 crackers)
6 tablespoons unsalted butter, melted and cooled
2 tablespoons sugar
1 cup heavy cream
8 ounces semisweet chocolate, chopped
3 large eggs
1 teaspoon vanilla extract
How to Make It
Step 1
Preheat oven to 350 degrees F. Make crust: Combine crumbs, butter and sugar in a bowl. Mix well and transfer to a 9" pie plate. Press evenly over bottom and sides. Bake until firm, about 10 minutes. Cool completely on a wire rack.
Step 2
Make filling: Bring cream to a boil in a small pan over medium-high heat. Place chocolate in a bowl; pour cream on top. Let sit for 5 minutes, then stir until smooth. Whisk in eggs and vanilla. Pour into crust; bake until set, about 25 minutes. Cool on a rack.
Step 3
Just before serving, preheat broiler to high. Set an oven rack 5 inches from heat source. Spread marshmallows over top of pie. Broil until toasted, watching carefully to prevent scorching, 20 to 30 seconds.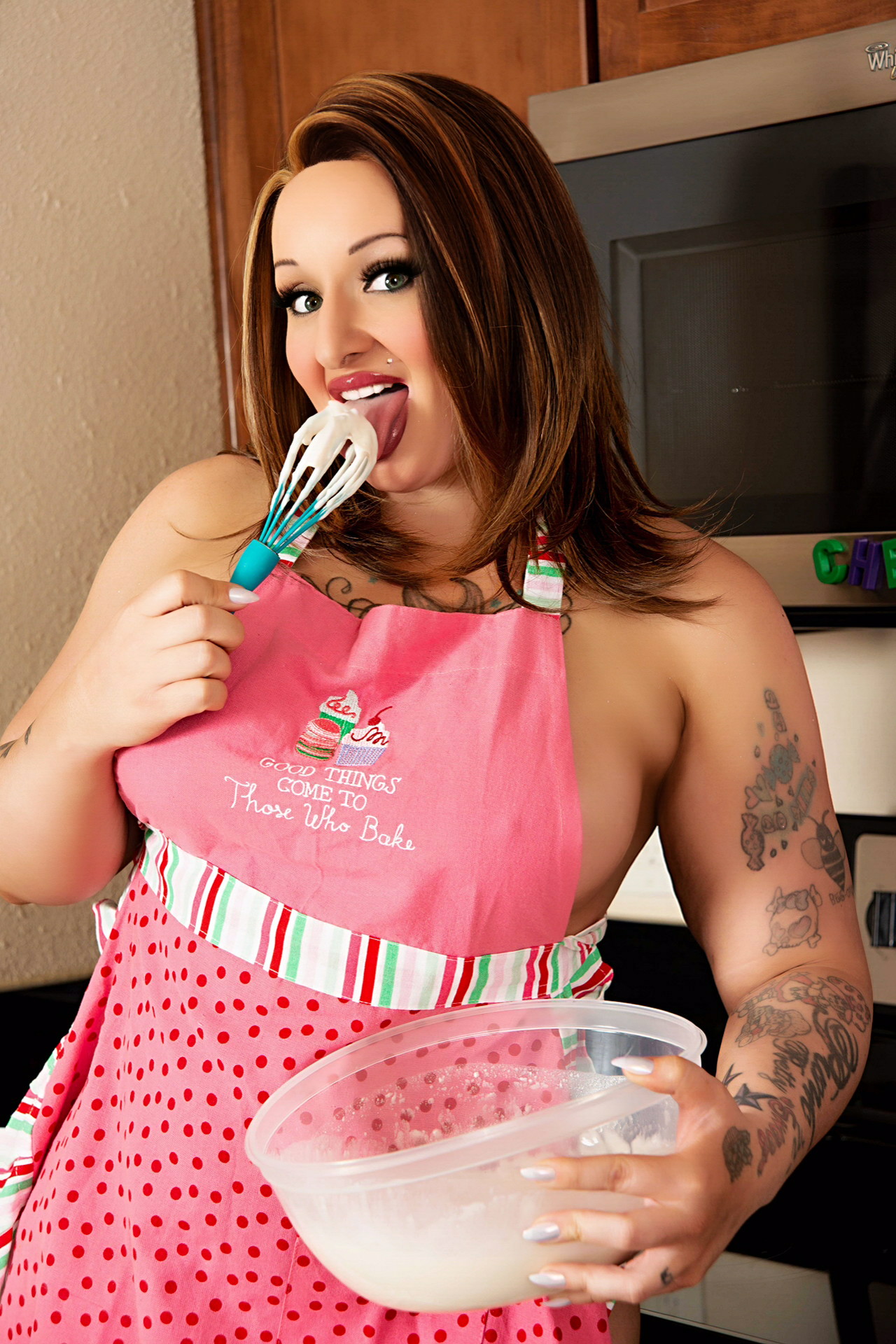 "Bang Me, Make Me Cream"
Banana Pudding
Ingredients
1 1/3 cups milk
Package instant vanilla pudding mix
1 can sweetened condensed milk (14 oz.)
3 cups heavy cream
1 teaspoon. pure vanilla extract
1 box vanilla wafer cookies (12 oz.)
4 bananas, sliced into coins
2 teaspoons sugar
Directions
In a large mixing bowl, combine milk, vanilla pudding mix and sweetened condensed milk. Whisk thoroughly, breaking up any lumps, and refrigerate for at least 5 minutes, or until set.
In another large bowl, combine heavy cream and vanilla. Beat until stiff peaks form, 2 to 3 minutes. Set aside half of the mixture for topping the dish. Fold remaining half into the pudding mixture.
Cover the bottom of a 3-quart trifle dish with vanilla wafers. Top with one-third of the pudding mixture. Cover with another layer of the wafer cookies—you may want to also stand some cookies up vertically, so you see the full circle along the edge of the trifle dish. Top with an even layer of banana slices. Continue layering the pudding, wafer cookies and banana slices until you reach the top, ending with a final layer of banana pudding.
Refrigerate for at least 3 hours, or up to overnight.
Sweeten the remaining whipped cream: Add sugar to whipped cream, stirring to combine. Just before serving, dollop on top of the banana pudding, then sprinkle crumbled wafer cookies on top.
♡ Cherry Lane ♡
"Caring, Compassionate Companionship"
Book appointments at (775)246-7252