I am not a doctor and these statements have not been evaluated by the FDA. This blog post is here for entertainment value 🙂 and I have no intention to heal, treat, cure, or diagnose with my methods. Consult your doctor before starting any regimen that might be potentially helpful and awesome for you!
So let's start with some basic facts to start!
Essential oils:
Have been used for centuries as a holistic treatment to enhance emotional and physical well-being

Have fascinating aromatic qualities

Exist primarily as qualities that help protect the plants

Have history as alternative medicine

Known to Induce relaxation, clarity, focus, and other desired effects

Are extracted from various parts of plants, including bark, berries, flowers, leaves, peel, resin, rhizome, roots, and seeds

Can be breathed in, ingested, or applied directly to the skin
You may, or may not be surprised to know how widely-accepted the use of essential oils has become. Licensed masseuses, professional acupuncturists, and certified yoga instructors use these special oils as tools to enhance their work.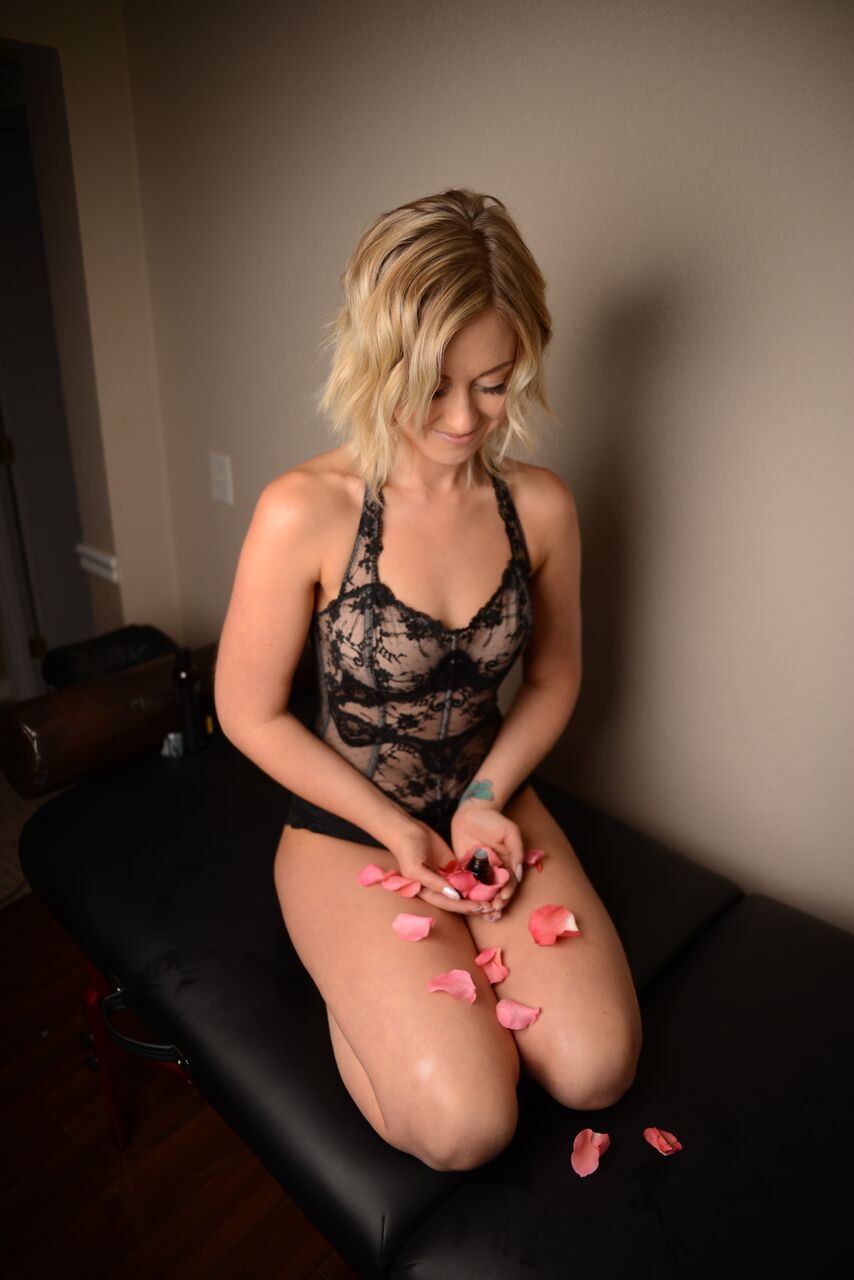 By integrating oils into the healing modality, (let's say sex-therapy in my case), the energy and balance which is cultivated in the session will be enhanced with longer-lasting stability and feel-good effects. The oils interact holistically within our bodies at the cellular level.
These stable molecules are lipid soluble and therefore, rapidly are absorbed and accepted into the body. When I worked for an herbalist back home I learned to appreciate that holistic plant medicine is not forceful, but instead it gently assists the body in it's optimal functioning. The body is able to pick and use what it needs and is able to dispel the rest.
Personally, I like to add a few drops of my essential oil to a palmful of sweet almond oil to create a uniquely rockin' massage oil. When I massage the oils into the skin, (I like to do the temples, chest, and bottoms of the feet) I am giving you Instant benefits because the body pulls the oils in due to increased blood flow in these areas.
That sweet stimuli of touch is my secret to meaningful and memorable moments here at the ranch. Warm touch invites a sense of connection and trust.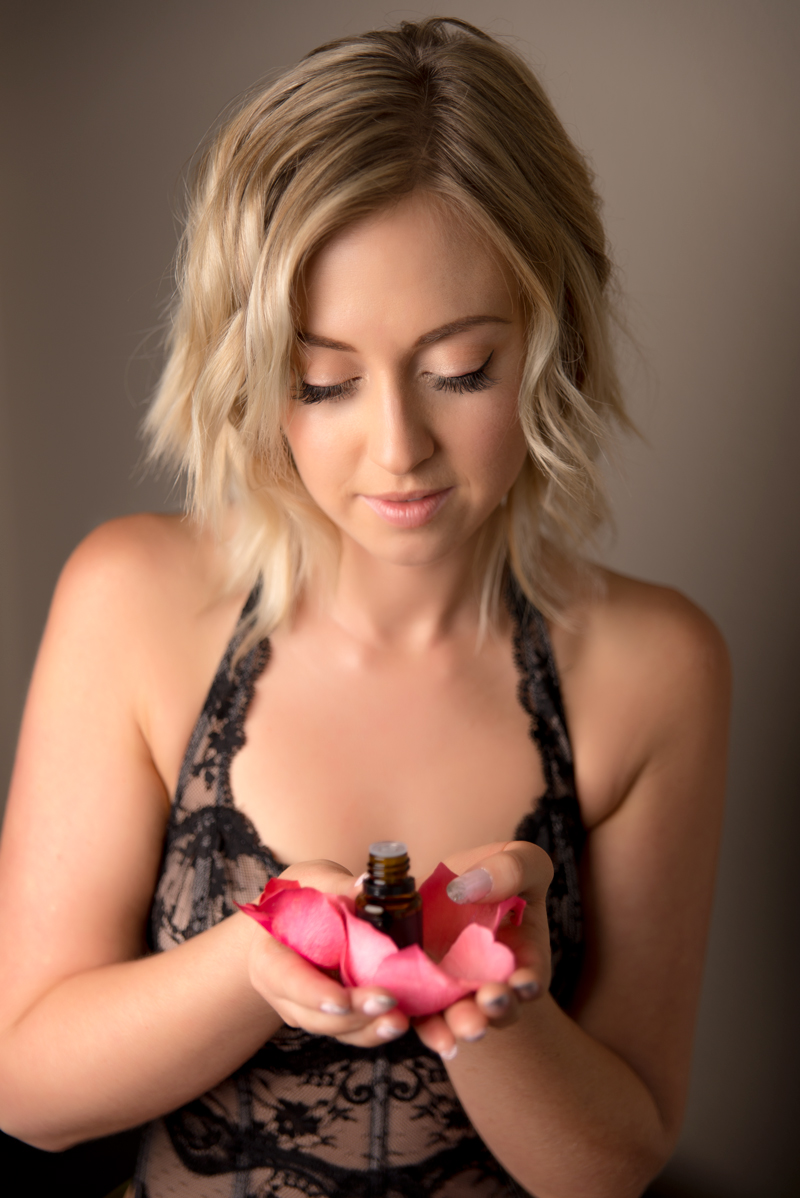 I take you into my room and ask you to select what kind of feeling you would like: Uplifting, Invigorating, or Calming.
From there, I will walk over to my oils box and select a couple of options for you to smell, perhaps a cedar wood and a juniper balancing mix if you ask to feel calm, strong, and rooted. If you are looking to 'wake up!' Peppermint and citrus smell are my classic go-to. For a sexy, subtle and sultry experience, I often favor ylang ylang and jasmine. I also have a cocoa smelling oil for a really nice treat!
I like diffuse the oil throughout the air for a divine aromatic experience.
Certain essential oils have proven to enhance the libido. They reduce stress and can regulate hormones. I insist that my clients' exit my space in a more healthy, happy and balanced state then when they first arrive. The usage of essential oils, paired with my down-to earth, sweet caring vibes do just that.
Rose Oil, Bold and Daring: It is no wonder why the exchange roses are so popular among lovers. Rose oil is utilized for it aphrodisiac and calming qualities.
Jasmine Oil, Unique, Balancing and Exotic: The flowers of the jasmine plant are quite warm and sensual. I use to enhance a romantic encounter and increase attraction. Pure Jasmine oil will refresh the senses and enhance alertness.
Clary Sage, Balancing and Soothing: When hormonal imbalances are at play, clary sage provides a homeopathic approach to return to balance. Clary Sage can uplift a cloudy mood.
Yang Ylang, Rich and Invigorating: With a gentle floral scent that appeals to most; it elevates sexual energy often can be paired with a sandalwood to create an earthy invitation.
Neroli, Intense and Uplifting: This scent is derived from the orange blossoms and increases sexual desire. Neroli also is a stress reliever and hormone balancer.
Fennel, Sweet and Spicy: Increases libido due to some estrogenic effects. It's usage supports the female body in it's unique systems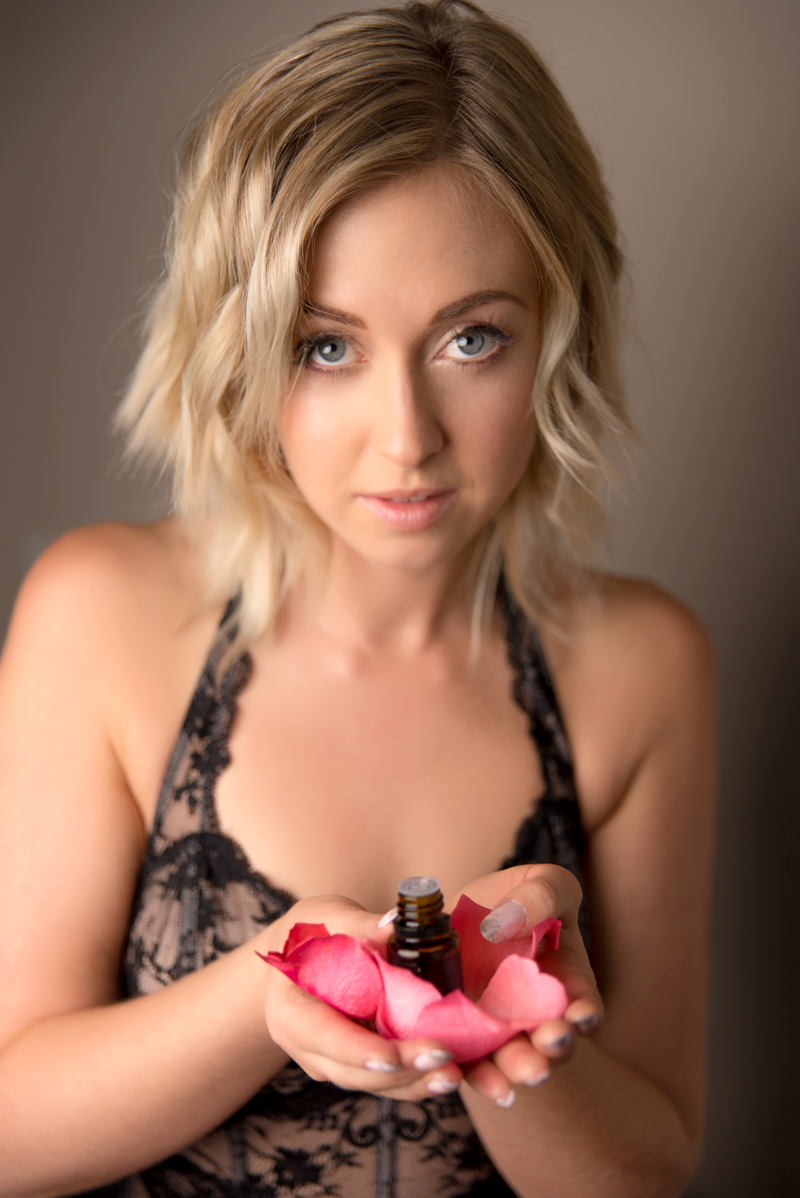 I love essential oils and I think that you will too.
I can't wait to see which ones you choose!
XO Mercedes