We hear so much these days about the various kinds of divisions afflicting our great country: political fighting, culture "wars," he-said-she-said accusations. It seems everyone's pissed off about something. Social media is full of strangers debating with strangers, and the insults fly every which way, from the White House to Congress and back again. Harry Nilsson's classic 70s single, "Everybody's Talkin'," if released today, would have to be re-titled "Everybody's Screaming Shit About Everything."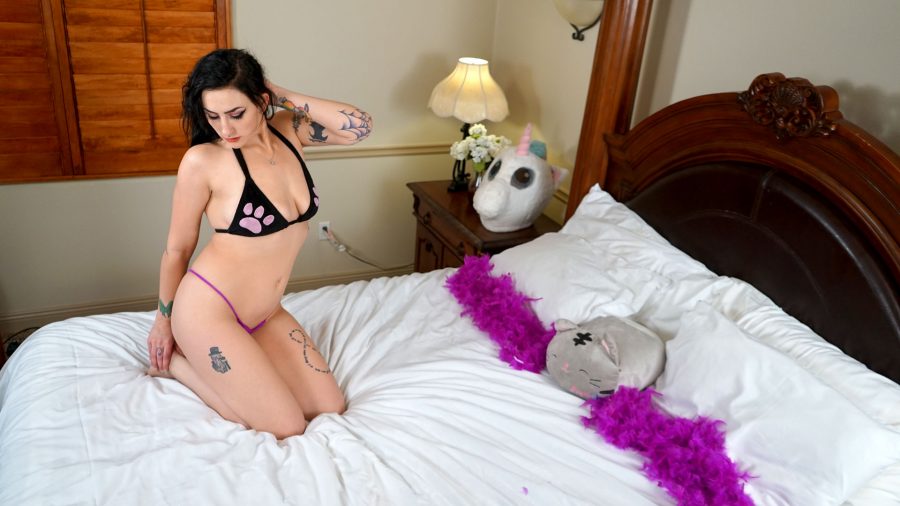 However, Americans agree enthusiastically about one subject: they love sex, and lots of it. It continues to be America's favorite indoor (and sometimes outdoor) sport, as we courtesans see every day in our dealings with our wonderful clients. Moreover, as one researcher recently discovered, the sexual practices favored by the members of each major political party are not what you think they may be.
So you think that GOPers dig sex parties aboard big yachts with a bevy of pretty girls helping them spend their wealth via happy hand jobs, energetic BJs, and rollicking bed romps? You wouldn't be far off, but that's not as far out as those naughty-minded right-wingers can get, as you'll soon find out.
And if you think that Democrats get with sex workers like us and try to talk us into abandoning what we do for social work, you'd be laughably wrong. Democratic sexuality has a decidedly darker edge to it.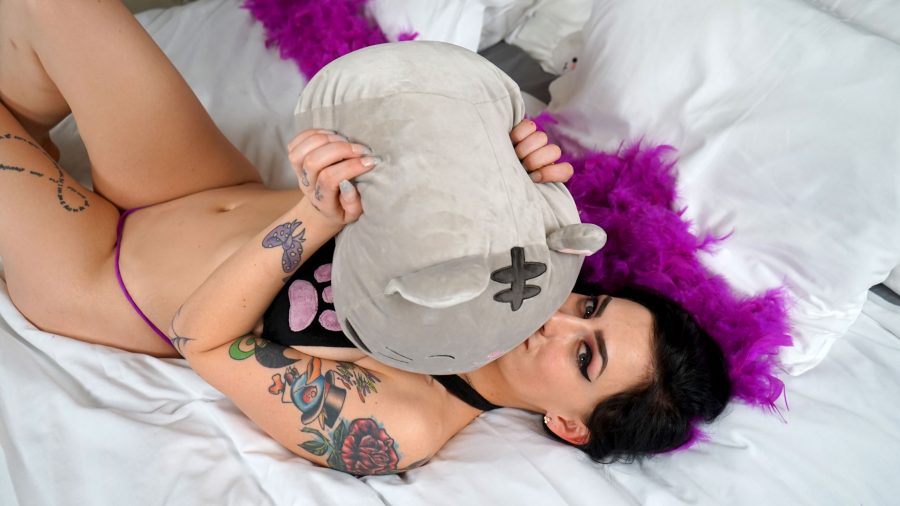 Justin Lehmiller surveyed 4,175 adult Americans from all 50 states about their sexual fantasies. He says it's "the largest and most comprehensive survey of sexual fantasies ever conducted in the United States." (The complete results are published in Lehmiller's recent book, Tell Me What You Want.) In the survey, participants were given a list of "hundreds" of types of people, locations, and objects that they might find erotically stimulating.
Lehmiller's research brought out fascinating differences in sexual tastes and preferences between Republicans and Democrats. Essentially, each party's private sexual hijinks are opposite to its public image, sometimes dramatically so.
Both righties and lefties reported fantasizing several times weekly. But then the results diverge. Republicans, well-known for their public support of traditional family values, anti-pornography campaigns, and supposed embarrassment about sexual matters, reported themselves more likely than Democrats to fantasize about extramarital affairs; orgies; and partner-swapping.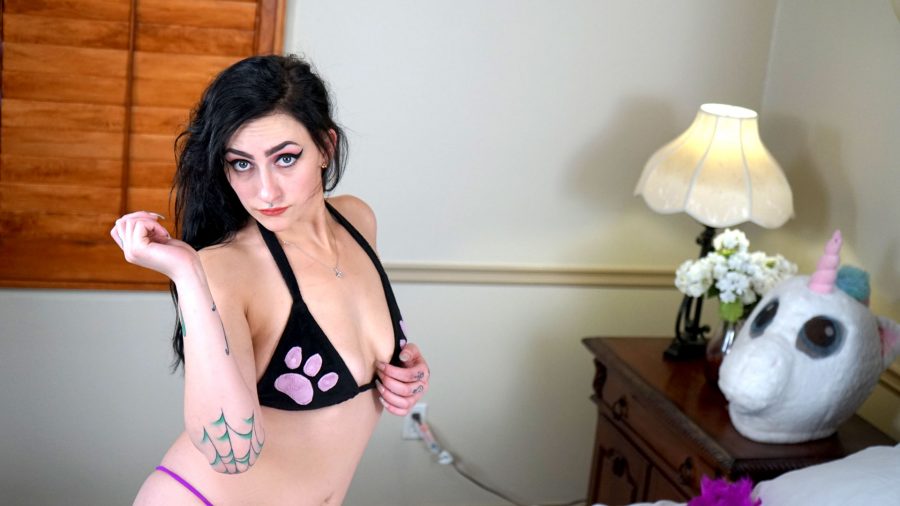 Republicans also said they daydream about voyeuristic activities like visiting a strip club or enjoying cuckolding, which involves one partner watching the other have sex with someone else.
They're on the right track for recharging their sexual batteries: Many of my clients have been long-time couples that want to re-spark their sex lives. Sometimes we start off with me and the lady playing together, kissing and donning lubed-up latex gloves to finger-fuck each other. Often, I'm encountering a bi-curious woman who has never felt the lesbian touch, and I know how to get her going with a massaging wand while my fingers open and relax her pussy wider than she's ever felt. Usually, by then the observing man's cock is as stiff as a racing sailboat's mainmast. I take the time to show him some great maneuvers and positions for the wand on his lover's pussy lips and pudenda (the soft bump atop the vagina). Of course, I, the teacher, also receive the benefits of my "student's" instruction. Pretty soon, he's got two soaking-wet cunnies ready for his cock to penetrate.
Sexually speaking, this is one (hidden) Republican "policy" I fully support. To implement it, we slip a condom over his rampant manhood and cover it generously with lubricant because he's going to be satisfying two women, and we don't want the frantic friction of his fucking to dry out the rubber too fast. Before we begin, I always consult with my fellow female to see if she would like to go first, or watch her man fuck the daylights out of me while I scream and cum for him—and for her excitement, too. Whatever her wish is, I follow. Some women surprise their guy by asking him to fuck me while she gives us orders like a porn film director. "Pump her pussy slowly but steadily," said one woman. "I want to see your cock going in and out like a piston!" One lady even got a little science-fiction-y by telling her man to act the role of an android trained to provide sexual pleasure to any woman who orders him to do her. During one unique session, a client's wife proposed a sex game: We girls got into the doggie position, side by side, with our fannies in the air. The game went this way: Each of us would tell a story detailing a past sexual adventure, after which the man mounted the storyteller and gave her a certain number of penile strokes as a "review" of the erotic quality of the tale. Now, we know that even the most disciplined guy cannot keep his counting straight when his dick is captured in the luscious petals of a tight box. I think that night his wife received something like 150 strokes and me about 80 before he filled that condom deep inside his wife because the wife had had even more crazy-fun sexual experiences than me, the professional sex worker! But a good time was had by all.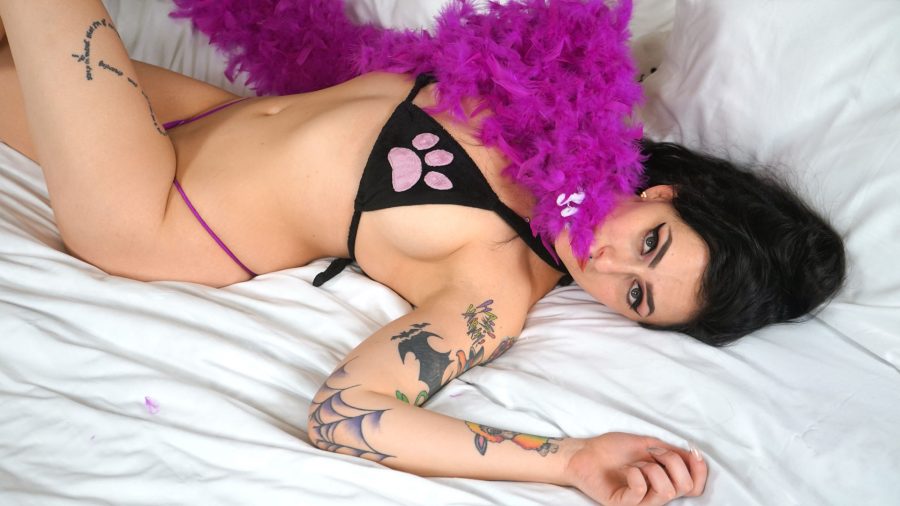 Now for the Democrats, who lately are embracing progressive policies like national health care and free college, making them seem gently humanistic and anti-authoritarian. That's their public face; privately, as Lehmiller's survey showed, Democrats fantasize more than Republicans about "almost the entire spectrum of BDSM activities, from bondage to spanking to dominance-submission play." That's right: some liberals are indeed loony for leather!
So the folks who want to discuss climate change, recycling, the environment, and vegetarianism, among other issues, include more than a few people who enjoy smacking a man's or woman's buttocks until they glow red, or tying a lover to a bed and "tormenting" (really, just teasing) their genitals until they beg for sex.
Lehmiller says that BDSM fantasies attract Democrats because they're so often interested in issues of power: person-to-person, man-to-woman. It seems logical that people who contemplate what power and control mean might be drawn to BDSM experimentation.
I can imagine meeting a client whose says he's a Democrat who wants to experience what may be the near future in women power: The election of the first woman President. A lady President he can sex-dream about. He says he wants me to play the role of that female chief executive, who loves to wear black dresses, red fuck-me pumps, and cherry-red lipstick. The Demo guy wants to enact the role of a Secret Service agent assigned to the Presidential detail. (There's a fantasy backstory where the Secret Service is aware of intimate secrets about Madam President—like the fact that she sometimes "forgets" to wear panties, and likes to flash the agents.)
He tells me he wants me to give him sexual orders in a harsh, throaty voice. He craves the thrill of hearing a woman command him. We improvise: "Agent Johnson, come over here now," I say, in a teasingly sarcastic voice. "Yes, ma'am," he replies, meekly, striding over rapidly, trying to conceal the lump in his dress pants. "Agent Johnson, are you trying to arouse the Commander-in-Chief?" I demand, rubbing his bulge with my palm. "Ma'am, may I?" he says. "Well, let's see," I answer. "Inspection time, agent!" I shout suddenly. "Unzip and present your concealed 'weapon'," I order, and he does. "Agent, you are out of uniform!" I say, watching his bare-naked dick dangling out of his pants. So I unwrap a condom and roll it on his stalk, gripping it at the base and admiring its veiny glory. "Agent J., are you ready for official orders?" I ask, squeezing his cock hard enough to make its head swell up. "Yes, Madame President!" he responds. "Then do your patriotic duty and fill up this rubber with cum," I say. "I want to feel the pulsations with my mouth when you shoot off." Then I do that swirly tongue-and-lips thing until he squirts like the Fourth of July. Being the President has its privileges.
Lehmiller concludes that while Republicans and Democrats may be politically far apart, they're unified in their mutual love of good sex. Like so many Americans, they love to violate taboos, break the rules, defy expectations, and just party on with the lovers of their choice. "There's far more that unites us than divides us when it comes to sexual desire," Lehmiller writes.
We courtesans welcome the world to come find joy with us. We believe everyone's equally entitled to great sex and companionship, no matter what beliefs they hold. Take a break from the contentious world and come relax with me and my girlfriends. The only party we're really interested is the Wild Party, where everyone's sex-vote counts and everyone wins. God bless America!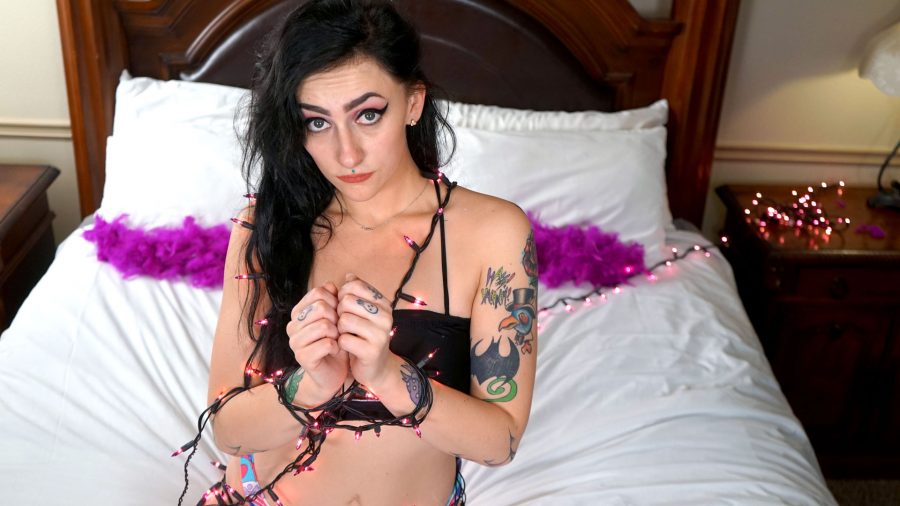 Email me today [email protected] or stop by and lets get political baby. 😀