Endless surveys have shown that people daydream about sex for several hours each day. Often the fantasies involve taking total sexual possession of someone at your job, or in your class at college, or even your best friend's spouse. When you allow yourself complete freedom of imagination to contemplate coupling with anyone who catches your fancy, you can picture yourself doing anything you want with anyone you desire, with no real-world consequences because it's all in your mind.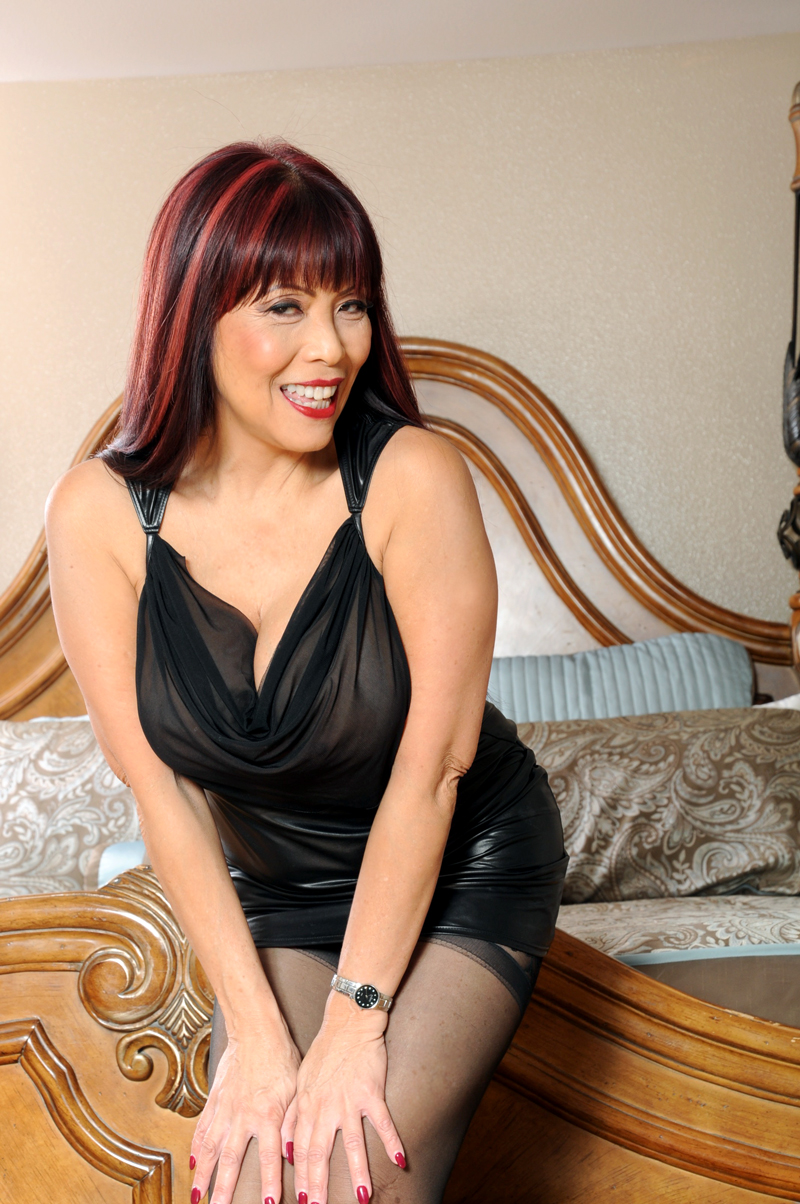 Do you have a boss, male or female, with a smart-ass attitude, who typically gives you instructions on a project, then changes them arbitrarily or capriciously, and tries to blame you for distracting him or her when you know you're being mind-fucked and abused? Maybe you've gone to sleep and dreamed of catching such a supervisor alone in his or her office at the end of the day when everyone else has gone home. You close the office door for privacy and tell, no, command your boss to come out from behind that desk. If your boss is a man and you're a woman, you're no longer the meek, compliant employee; now you are in charge. "Unzip your pants and pull out your cock, now," you snarl with authority and confidence. Your reversal of roles causes the boss to pop a rod that's impressively massive. You always knew your boss was a dick, but his real dick is a big one. He starts to say something, but you quickly put a finger to your lips and snap "Shut up and do as I say!" You flop down in the leather-covered chair behind the desk, telling Bosso to stand beside you.
You wrap your fingers around his schlong and lock eyes with him. "I am going to jerk you off until you shoot all over the fucking paperwork on this desk," you instruct. Then you start stroking his nasty knob very slowly, but with a firm grip, stretching the skin of his shaft until it's taut. You're determined to make this jack-off last achingly long. You're loving the control you're exerting over the situation. You gradually increase the speed of your stroking until the head of his cock is purple and straining to cum. He begs you to let him ejaculate, but you make him wait and wait until he's nearly crying for relief. Then you point his cock over the desktop. The cum pours out of him, stream after gushing stream, because this is a sex dream and things are more exaggerated than real time. "Uh, uuuhhh!" is all your daytime master can muster as his man-milk soaks all the folders, reports, and letters strewn across the desk.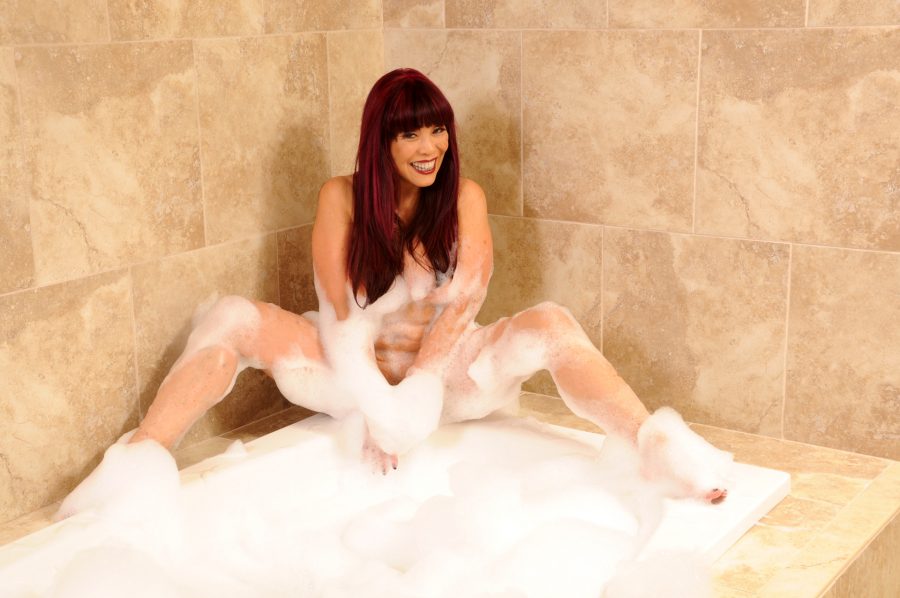 When you wake up the next morning, you're filled with flaming confidence. Although your adventure with Mr. Big Dick was only a dream, you know your relationship will never be the same. No matter how he acts in the future, you'll always have your secret fantasy of having milked his cock until it spewed all over his desk. Every time you meet with him now, you visualize all that white sticky stuff on that desk. Best of all, your greatly increased sense of self-respect permanently changes your working relationship so that the former bully-boy boss stops making you a target of his manipulation because he knows you're a woman he can no longer dominate.
Now let's say you're a guy who has a snippy bitch for a boss, but one with a body that won't quit: a tight, rounded, gym-firmed fanny; pert tits; legs toned and long-muscled from jogging; hair that is as dark as her eyes are blue, with pinpoint pupils that make her eyes look otherworldly. She treats all her workers with such contempt that the secret nickname she's been given among the staff is "Dom." This is a woman that you think needs to be fucked and tamed.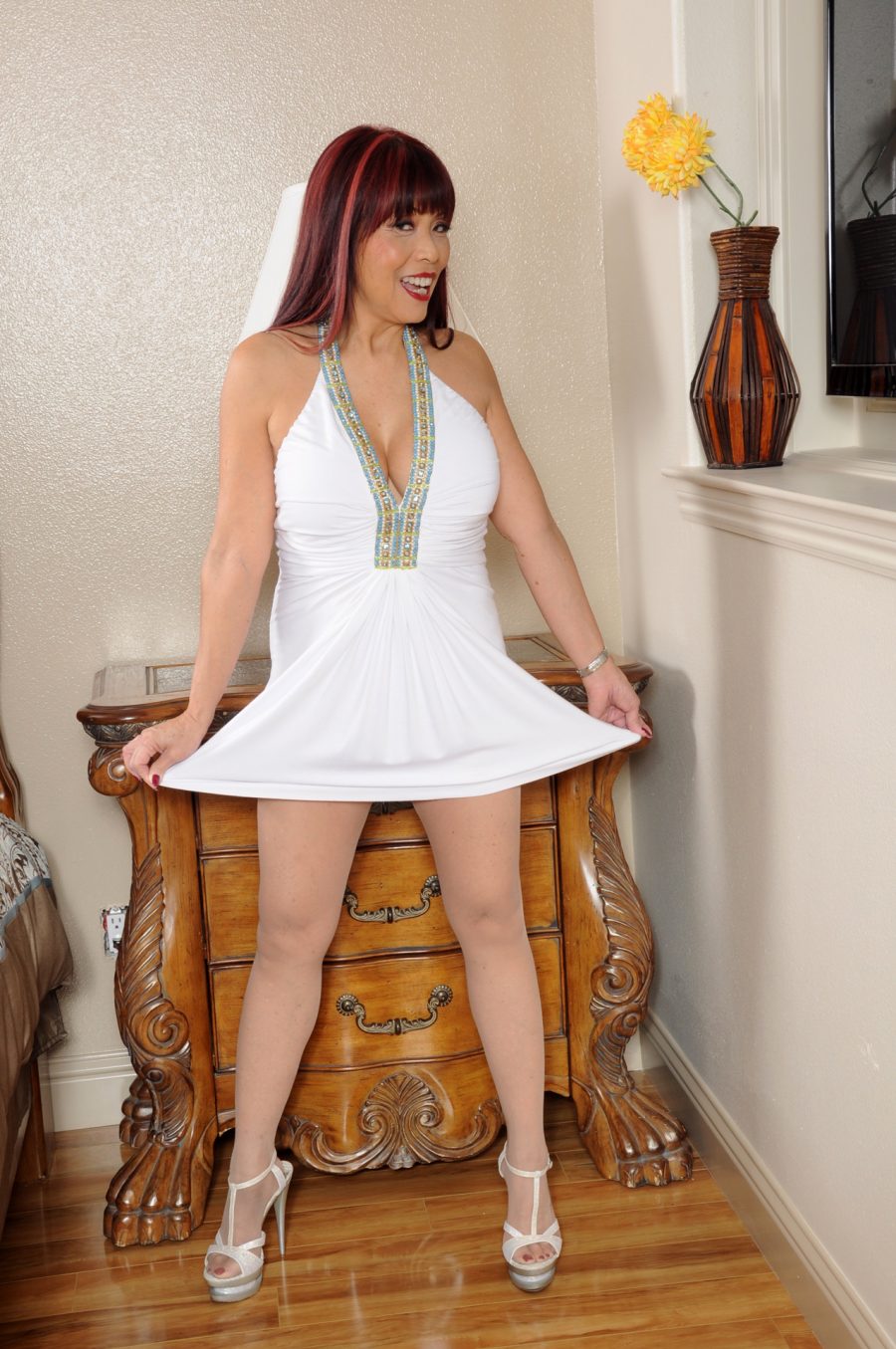 When you go to bed that night, the last thoughts you have as you drift into slumber are fantasies about this woman. The next thing you know, you're in dreamland, and the setting is a luxury hotel where you and your boss and other staffers are staying on a business trip. It's late at night, and you should be crawling under the covers in your room because you've had such a long day of client meetings. But, typical of her, your boss calls your room and orders you to come to hers so you both can discuss the day's events. You're exhausted, but you go before you must.
You're startled when she opens the door after you knock. She's standing there wearing nothing but a negligee. Vaguely, you think to yourself, "This can't be real," and, of course, it isn't; it's a dream. And in a dream, the impossible becomes possible.
You look up and down at her, and instantly your exhaustion fades and your excitement builds. She's saying something about business, but fuck that, you're not listening. You observe the sharp points of her nipples pressing against the bra of her sleepwear—"fuck-her wear" is what you think. She keeps yammering, but you give her a hard look and say something you never would in real life: "Shut up, Sonia. First, I'm going to kiss you and grab your ass, then I'm going to stick my dick in your pussy. Got it?"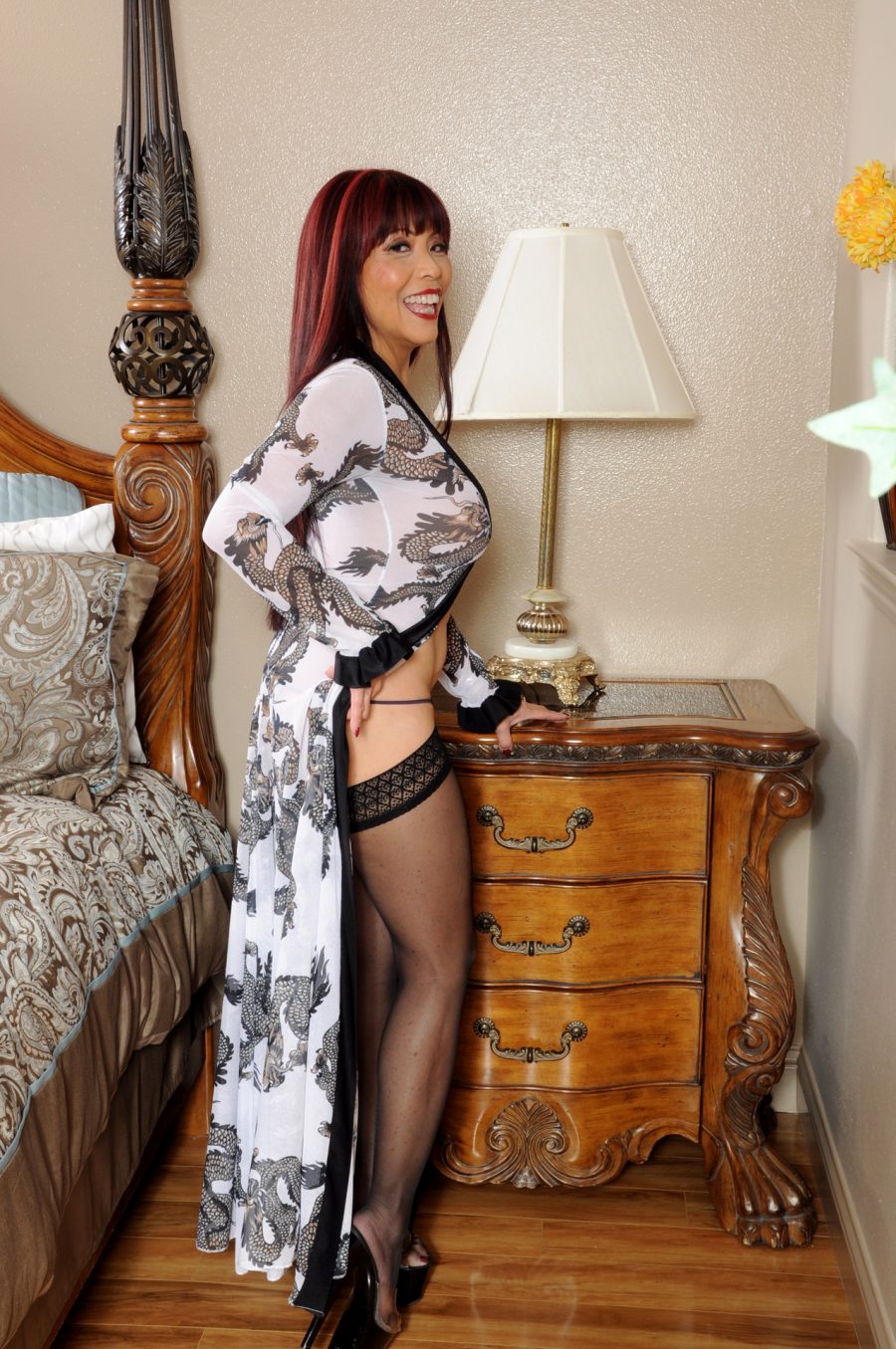 Once again, the roles are reversed. Sonia goes silent, obeying you, turning her head upward to receive your kiss. You draw her close, planting your mouth on hers, sticking your tongues wrapping around each other. You reach around, slipping your hands inside her panties, cupping her buttocks and squeezing them tight. This causes her to press her pussy area against your hardening cock-bulge. She is surrendering herself to you.
"Get up on that bed and assume the position," you say, wondering whether she'll lay on her back or get up on all fours. She chooses doggie style. You take a condom that's sitting in a foil wrapper on the bedside table—things like that always appear magically in dreams—tear it open and apply it to your cock. (Again, this being a dream, your pants and underwear have disappeared, leaving your rock-hard member standing erect.)
You get up behind Sonia on the bed, tearing the crotch of her panties wide open, which causes her to gasp in surprise and eager anticipation. Her pussy is swollen and ready to be penetrated. Her pubic hair is thick and as dark as her hair; the carpet matches the drapes, as they say. You know she's wet because you can smell her moist girl-scent, and a two-finger probe of her vagina confirms she's slick and ready and elicits a deep moan from her lovely swanlike throat. "Please, please put it in me," she asks. "I can't wait any longer." And that's what you do: slide your torpedo deep inside her tube, feeling her pussy hair softly rustling against the base of your meat stick. "You're gonna get fucked like this every time you keep me late for overtime, boss lady," you growl. Then you stop, aware that you would never say such a thing to your superior—but then, you'd never be balls-deep inside her sugar walls, either. "I must be dreaming," you realize, and bingo, you're now doing lucid dreaming. But the muscles of Sonia's pussy hold your dick in a tight, palpable grip, and soon you're filling Sonia with cum (contained in the condom). When you wake up, you feel as depleted as if you really had fucked your lady boss.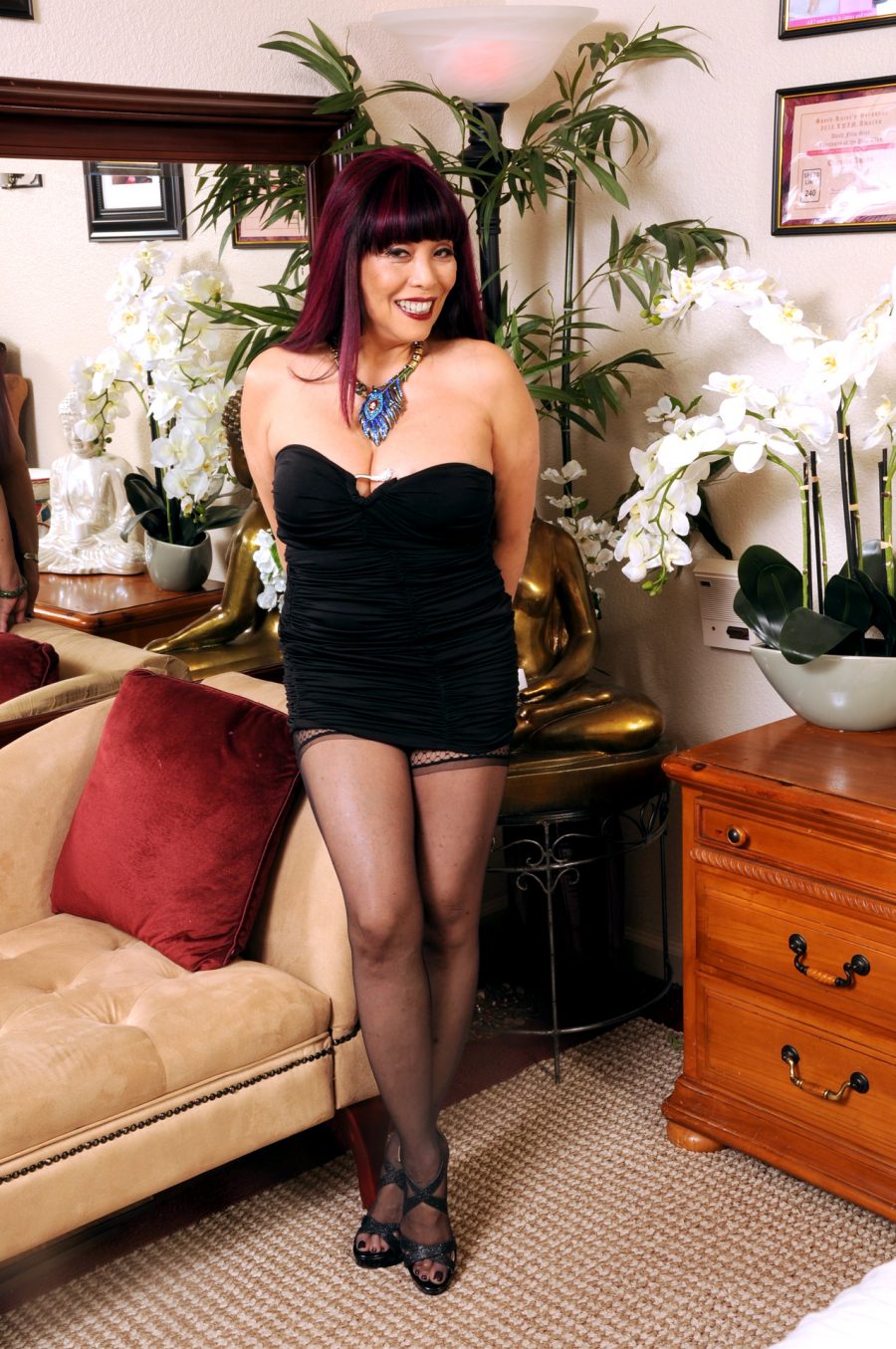 Lucid dreaming is the best kind. You're aware that you're in an alternate universe where you can fly at greet speed or just hover a thousand feet in the air; jump off a cliff and float to earth without a parachute; walk through walls; and ask any dream figure that appears what it means in your subconscious mind, and it must answer. And, heh heh, you can fuck anyone from your waking life without consequences, because everything that occurs is all in your mind. (Too bad that teenage boys—and girls—can't yet be taught to dream lucidly. Millions of girls could, in their dreams, ride the cocks of any guys they secretly desired without getting a "bad" reputation. And millions of boys could forego sore hands and raw penises from daily masturbation while their hormones raged. They could look forward to meeting and screwing the cheerleaders of their dirtiest dreams in their dreams. They could fuck as many pussies as they wanted, spurt in them time after time, and not wake up with cum-dampened underpants.)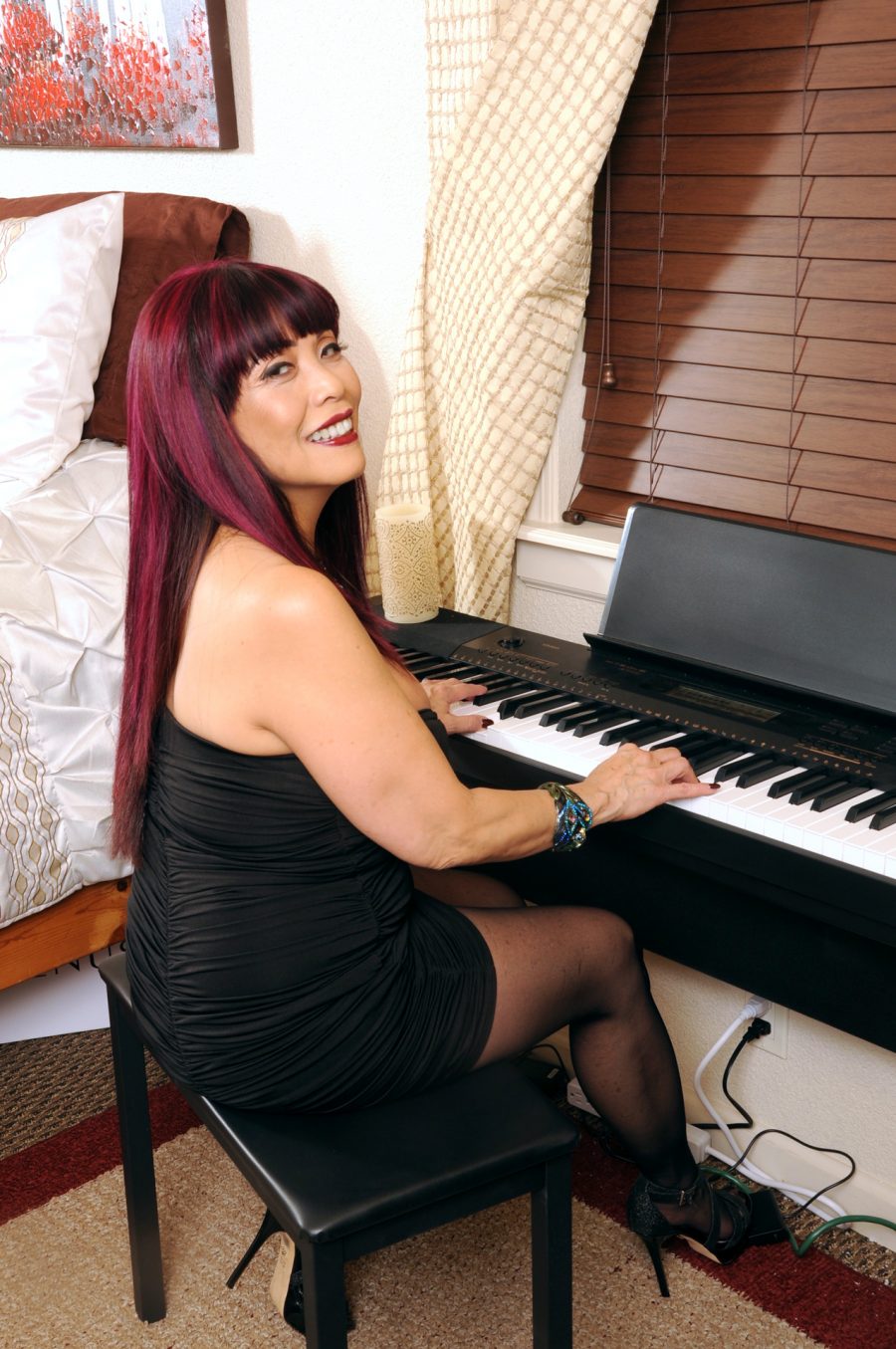 I am here to make your wildest dreams come true. Let me be your creative power in planning and carrying out your wettest dreams. Maybe I can act the part of the mysterious spirit girl who awakens you with a sudden blow job? Maybe you want to dream of finding yourself blindfolded and naked in a strange place, where you hear a woman's soft steps entering the room, then feel your cock being mounted by a girl who uses your tool to fuck herself silly to orgasm. Let me be your weaver of dirty dreams.
Contact me at [email protected] to make an appointment.