Superhero Craze Has Brothels Buzzing with Sex Role Play
Posted by Kitti Minx on June 21, 2016
In 2016, the proud nerds and geeks of the world have finally got their revenge – in style! Geek culture dominated film and television screens with a plethora of nerdy treasures including Spider Man being introduced as a member of the Marvel Cinematic Universe, DC Comics' building up to Justice League with Batman vs. Superman, Hollywood adaptations of popular video games like Warcraft, spins on childhood classics like Alice in Wonderland and Beauty and the Beast, and continuations of nostalgic master works such as Jurassic World from Jurassic Park and the highly anticipated Ghostbusters reboot. In the last year the top grossing films have all been based on a "geeky" property such as the release of Star Wars: The Force Awakens last December, the explosive kickoff of the 2016 movie year with the successful R-Rated Deadpool movie, and Marvel's latest release in their cinematic universe – Captain America: Civil War. The geeks have not only taken over film and pop culture, they also impacted the big business of legal sex with requests for geek-themed cosplay role-play parties pouring in to Dennis Hof's seven Nevada Brothels.
Deadpool was rated R for the valid reason that it was a raunchy romp filled with tons of sex, violence, and naughty 4th wall humor. Fans have flocked to our bordellos curiously looking to replicate the unconventional sex acts and fetish fantasies portrayed in the movie. (pegging, role-play, and antics involving stuffed animals are just some of the activities highlighted in the film.)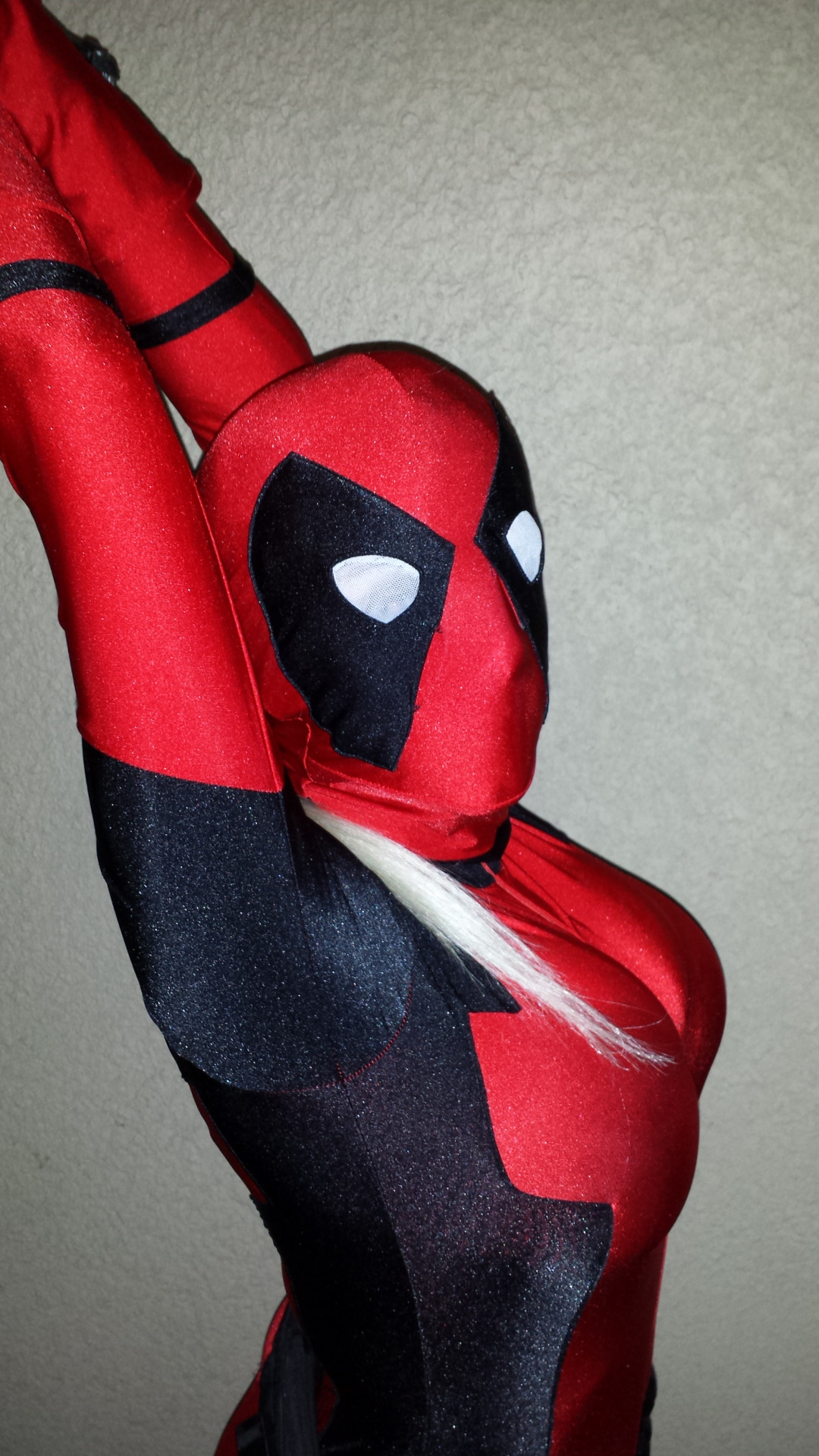 At the client's request, they're met with beautiful ladies clad head to two in tight, form-fitting, red and black spandex costumes with zippers located in the convenient places for easy access, brandishing whips and floggers not unlike Deadpool's signature katanas. Flavors of BDSM are often incorporated into the Deadpool experience, leaving customers feeling satiated at having their dreams of a kinky time with their favorite Marvel Comics mercenary come true.
Not only do the Ladies do their homework on these new and enthralling explorations of sexuality, many are proud geek girls themselves, yearning to bring their own comic book fantasies to life. Wonder Woman stole the show when she appeared in DC Comics' and Zack Snyder's Batman vs. Superman: Dawn of Justice film earlier this year. Each brothel usually has at least one, if not more, ready and willing ladies to take on the lasso and don their Wonder Woman regalia. Neither Batman nor Superman would be able to resist, as customers are wowed by these strong confident ladies who literally become Wonder Woman the moment they put the cosplay costume on. Bondage is a common theme, with Wonder Woman tying up her client much like the character herself does to a perpetrator before she takes them out. The brothel's Wonder Woman at least allows her clients to have a safe word before she binds them and has her way…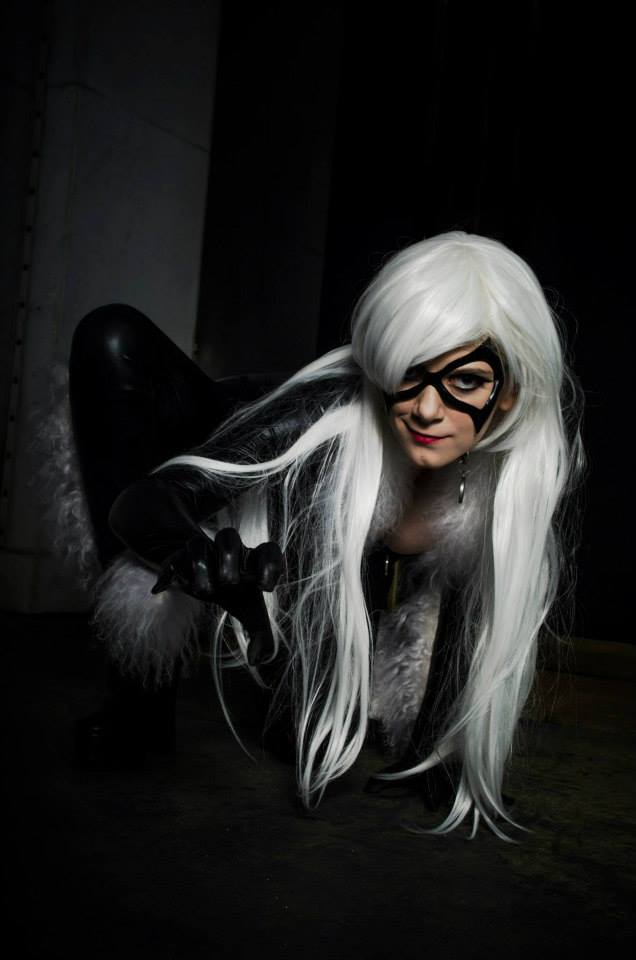 Scarlet Johansson's Black Widow in the Marvel Cinematic Universe films -including Captain America: The Winter Soldier, Avengers, Avengers: Age of Ultron, and Captain America: Civil War – has shown to be the object of desire for those who come to the brothel to get a taste of what life would be like to bed the female action superstar. Partly due to the fact that her sexy costume is a tight, shiny, black, full-body cat suit that shows the curves in all the right places. At the brothel, customers find themselves enthralled by being taken captive by their own special Black Widow babe. The courtesan's bedroom transformed into an Avengers interrogation room. The clients find themselves having their sexual limits tested to the max. As Black Widow parties don't run light and fluffy, the ladies use their womanly wiles as the famous female superhero to seduce their customer into letting their guard down just enough to ravish them to the point where they're grateful it's all just role-play, as the scenes get pretty steamy and intense. The Black Widow definitely has a bite!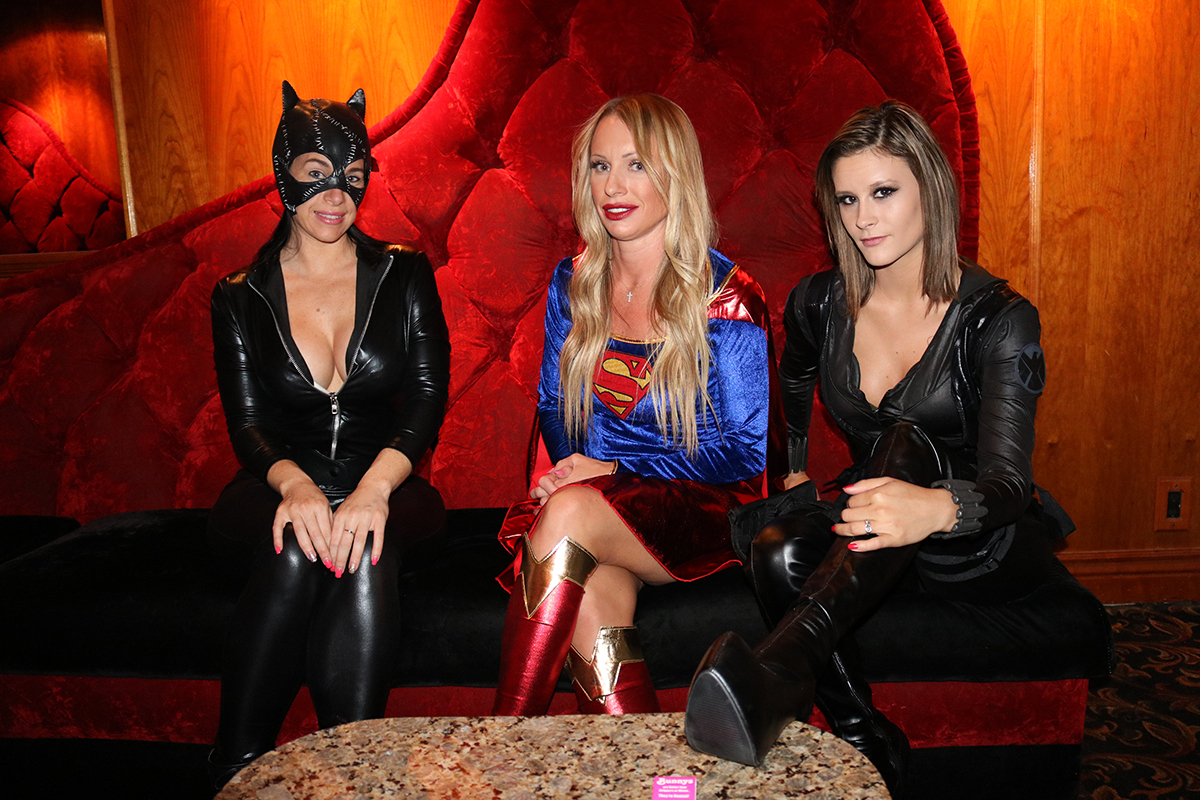 These are just a few examples of the countless requests these talented working women get in the world of legal sex and making fantasies come true. As each new film comes out, it's guaranteed that these Ladies are getting requests to turn it into a Cosplay Role-play Sex Party to bring someone's dream to life. Geek is now chic and superheroes are the new sexy.
By the way, I personally have a very diverse superhero costume collection…and all of the accessories we'll need to live out your sexual superhero adventure.