My Dual Personality: Life as a PhD Student, Instructor, and Legal Sex Worker
Posted by Christina Parreira on June 21, 2016
I have had a fascination with the sex industry since youth, first with strippers and porn stars. When I turned 18, I immediately visited the local strip club, awed by the air of confidence and "I-don't-give-a-shit" attitude of the brazen women on stage. I wanted to be around them, get to know them, be one of them. The fascination quickly turned to legal prostitutes as soon as I saw HBO's Cathouse series. Who were these fierce women in the desert selling sex, and open enough to be on television? Shortly after first seeing Cathouse, I completed a Masters in clinical psychology and began a doctorate in the same. I was receiving clinical training via an Ivy League university and excelling in the program. At that time I also discovered webcam work, and began to play with dildos on the internet for strangers to pay for school. I was always terrified that a patient from the hospital would see me online. Despite my apprehensions, my desire to study the industry grew as did my involvement in it. I became more public about my interest in sex work. This was not popular in my current academic program. So, I did what seemed natural to me but insane to everyone else; dropped out of a doctorate program with very little notice and moved over 2,000 miles away to the one state where I could study legal prostitution- Nevada.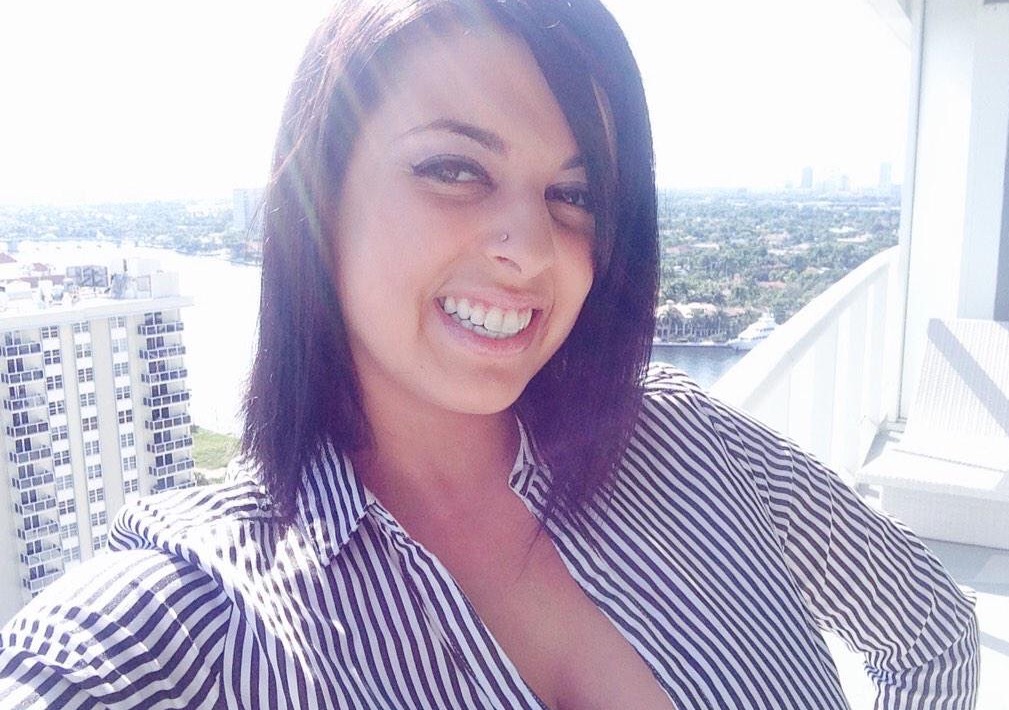 Christina, the PhD student
 When I dropped out, I had not even been accepted into another doctorate program yet, which is probably why one of my professors asked me if I was on drugs. I was obsessed with getting into UNLV's Sociology program; a program with prominent prostitution researchers, also known to be sex-worker friendly. In case of rejection, my back-up plan was to keep trying. I got in on my first try, but now I needed a way to get into the brothels. My goal was to interview legal prostitutes in several brothels to find out more about their lives at work, thoughts on clients, and the mechanics of intimacy and authenticity in their line of work.
Naively, I went to a few brothels and explained who I was, and asked if I could live in the brothel from time to time, pay rent, and interview any girls who were willing. After a few rejections, I went to Dennis Hof's Alien Cathouse with the same speech. The manager told me that I would be able to conduct interviews as a working girl. What!? I had secretly entertained the possibility, but was nervous about the professional ramifications. I had some in-depth conversations with advisors, and went through the proper procedures to gain approval from the University's ethics committee. The project was ready to go! I was to live in the brothel, work as a prostitute, and interview other working girls.
This was almost 3 years ago, and in that span of time I have collected over 50 interviews from 5 (out of 7) of Hof's brothels, and have worked on and off in 3 of them. I just completed my third year in the PhD program, and also teach sociology and statistics to undergraduates. My students and professors all know what I do; I am free. I no longer have to hide, and I am proud to say that I am a legal prostitute. I love the job, the environment, and the other women. It has been an incredible experience, both working in and studying the industry. I am still collecting data, but I will share what I believe to be one of my most surprising findings. Approximately 70% of legal prostitutes are having orgasms with their clients, rather than faking. The melding of the authentic and the commercial continues to be a topic of interest.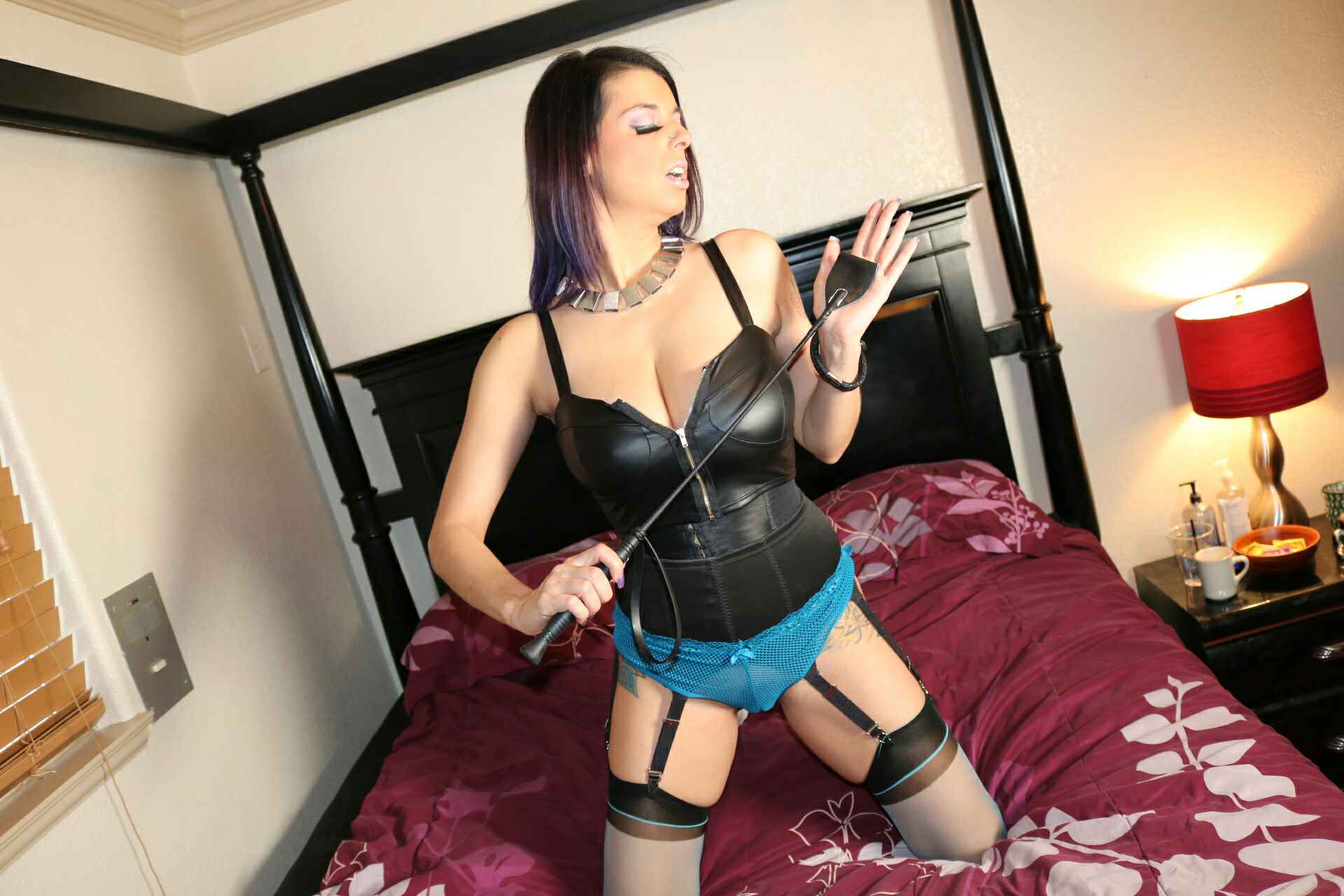 Vienna, the sex worker
 In the brothels, I work under the name Goddess Vienna, and specialize in BDSM/fetish, the "porn star experience," Nuru massage, and couples parties. I get a rush every time I put on my leather or lingerie; curl my hair and glue on those big fake lashes. Essentially, I am playing a character, living out a fantasy while fulfilling those of others. Christina the researcher is still under the surface though, fascinated and taking mental field notes. When Christina is tired from grading and studying all day, Vienna can come out to play, and my day goes from books about bordellos to being a Goddess in one. I can leave the books behind, and that can be a huge relief. As a PhD student, most days are quite high stress, but as a Dominatrix, I can resolve the urges to scream and tear my hair out by being a sadist at work with consenting adults who also feel relieved by the service I provide. I remember having a man on the St Andrew's Cross at the Love Ranch Vegas, thrashing him at full force with my leather flogger. He was relieved to not be in control, and I felt powerful playing out the scene while also making his fantasy into a reality. There is a beauty and relief in the power exchange.
The truest benefit of Vienna is that she allows me to see the industry from the inside out; I am much more than an objective observer. I am living it, breathing it, working it, having sex for it. Few prostitution researchers have taken the leap from researcher to prostitute, and while I wholeheartedly believe it is possible to study the industry as an "outsider," my insider perspective affords me a different kind of knowledge; an experiential knowledge, and that is priceless.