Pregnant Working Girl: 30 Weeks And Counting
Posted by Summer Sebastian on August 7, 2017
Hello everyone! Summer Sebastian here with my 30-weeks blog post update for my baby boy, Jesse! I have included some special visual materials for you to check out as well. With my identical (now 5 year-old) twin girls I did not have the opportunity to have the 3D/RealD sonogram performed, but I certainly did with Jesse, and l just have to say, wow! It's almost scary how far technology has come!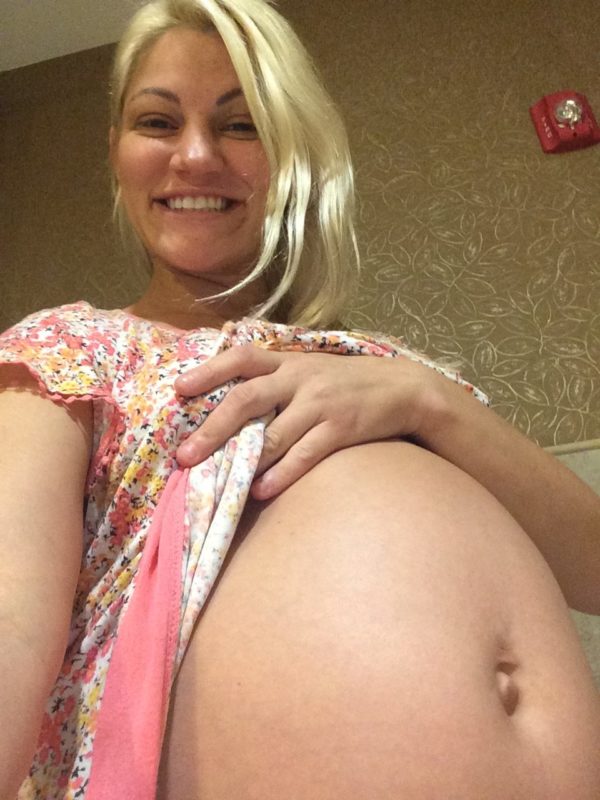 Here is me at my 29 week check-up, and whoa baby! Still gained 40 lbs total! But, look my belly button is temporarily an "outtie" now! Haha! My own personal pregnancy "pop-up timer!" And everything is healthy! Oh yeah, and as you can see I'm a blondie again!! It really is more fun to be a blonde!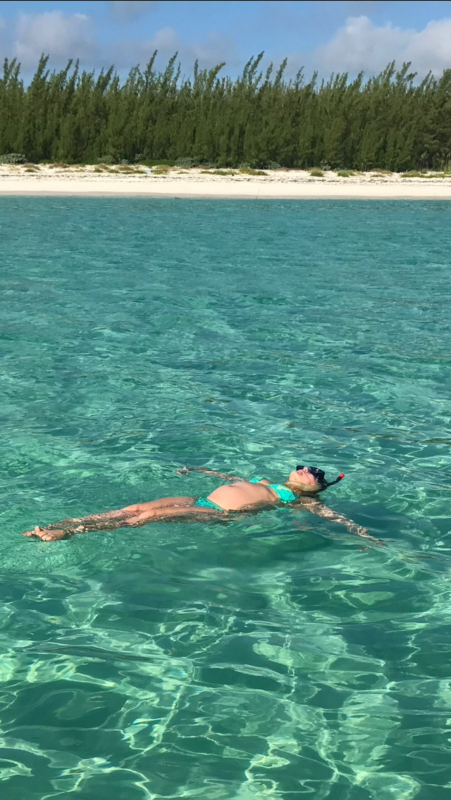 So this is my daily exercise routine…swimming, floating, and more swimming! Other than that, unfortunately, I need bed-rest. Take a look at my latest pix, first, a traditional black and white (30 week) sonogram!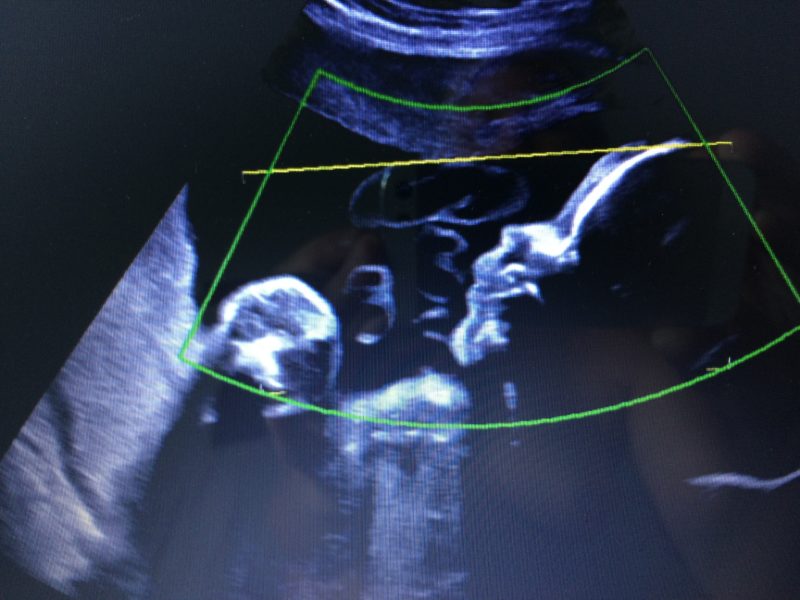 What appears to be bubbles is actually my umbilical cord, and the baby is actually playing with it–he is getting bored! Then there is this profile view of a "30 week 3D Sonogram." Breathtaking!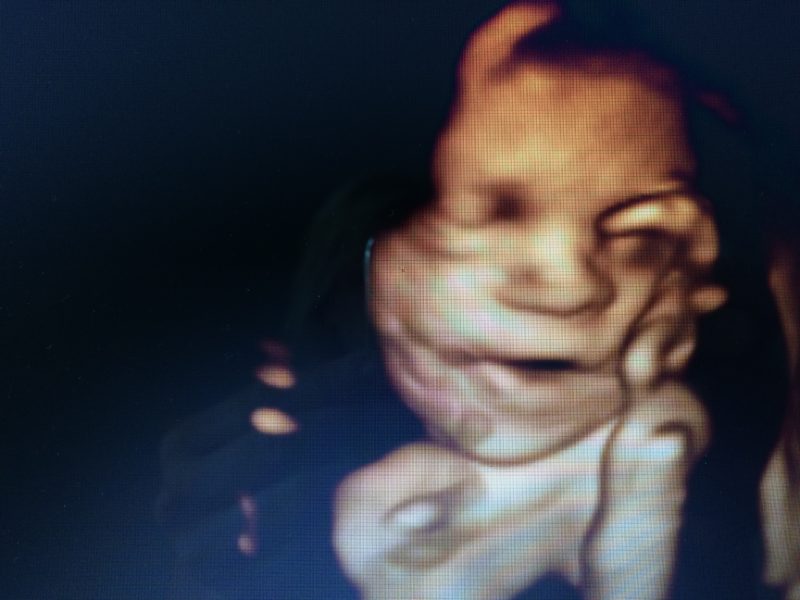 Also, Jesse has his mouth open, and he's poking his eye! Haha! Then we have him actually smiling! Aw, my baby's first smile.
I guess he likes the way his eye feels. This last photo is the newest available technology referred to as "Real D." It gives the baby's skin a peachy flesh color to simply make it more "real looking," compared to the 3D technology.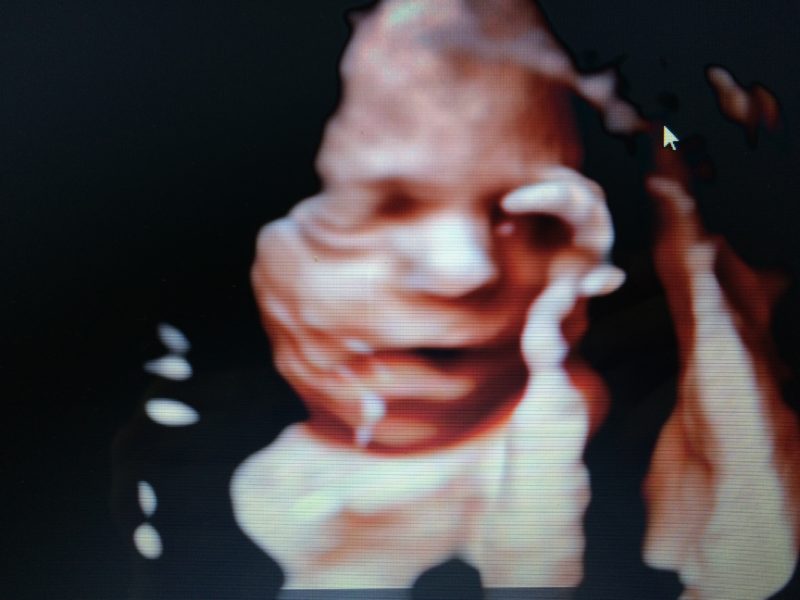 So pretty much my "original due date" is October 4th, which would have been at 40 weeks, but we have scheduled a cesarian operation on my birthday, Sunday September 17th! Only nine weeks away! Very exciting, and the perfect 31st birthday gift! I am now on bed rest for the duration of my pregnancy! LOL! Thank you all for your kind words, and loving support. Please continue to send inquiries and requests regarding my availability via email [email protected]. My next blog post will most likely be from me post-baby! I'll include even more pics! Xoxo! Love always and forever!
To learn more about Summer Sebastian's decision to practice sex work while pregnant, read her earlier blog post.