A Woman's Right to Choose to be a Pregnant Sex Worker
Posted by Summer Sebastian on April 4, 2017
When my significant-other and I recently found out I was expecting  (my partner may be 40 years older than me, but he still rocks it!), I knew two things—one was that I needed to continue building financial security for my family, and the second was to continue on my personal path to education. I have less than four years left to accomplish my master's degree in forensic pathology; in successfully becoming a medical examiner. Anyways, if society already looks down on me for being a working girl (even though legal), you can imagine what they will probably think of a pregnant working girl! Even other working girls sometimes look down on pregnant working girls. But I've never been one to let myself be intimidated by what others thought! It actually never occurred to me that I would stop working at the Bunny Ranch while I was pregnant. I loved working here before, with my average sex drive, and I am lovin' it even more now that I have all of these hormones pumping! And with that, I also knew I wanted to publicly, regularly and most of all proudly blog about my experience as a prego-working girl, from where I am today—14 weeks/three months—in my 2nd trimester, right up to the day I pop!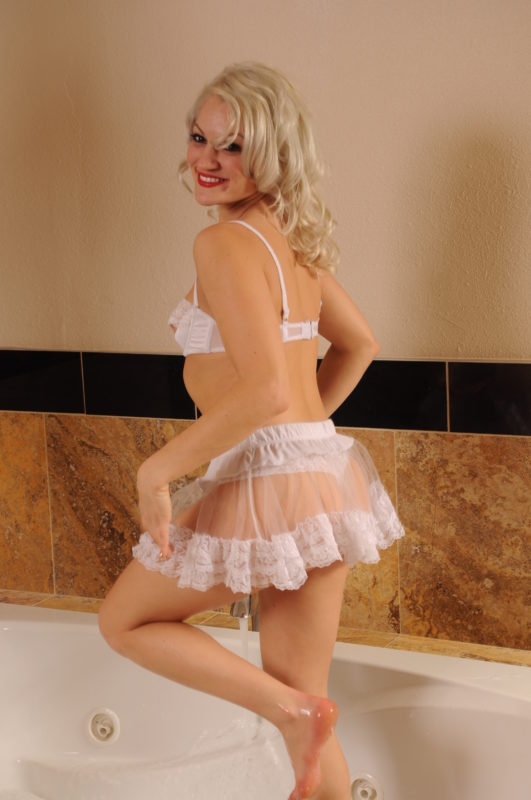 I want to make a statement that supports the right of a woman to choose…to work as a prostitute while pregnant! I mean, for so many of you that know me, would you expect anything else? I am after all, 1000% open-minded, completely non-judgmental. And, if I can make it any easier for the next working girl to make the choice to work while expecting, then more power to her! So what's my story? Well, at first I didn't even think I was pregnant! I thought my move from Palm Beach Florida to here in Nevada had just really kicked my ass because a deep feeling of fatigue just totally took over. Then, I discovered I was expecting! For me, "keeping the baby"  wasn't even a question! I love life!  I'm pleased to have the opportunity to expand my already amazing family! I immediately started doing research on having sex while pregnant—I needed to know everything about it!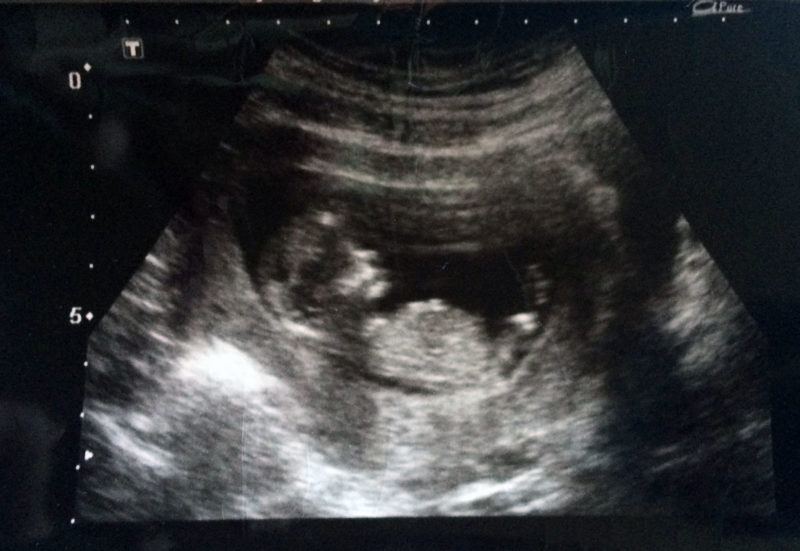 I finally decided to follow the advice and guidelines put out by the Mayo Clinic, I figure that's a reliable enough source of information. According to Mayo, as long as the pregnancy is going along without a problem, I can have sex as much as i like! Yup, that's what they say! Won't hurt the baby! Miscarriages? Nope! The baby is shielded by the amniotic fluid in the uterus, and the muscles. "Snug-as-a-bug-in-a-rug," LOL! After that? Well, for all those that support a woman's right to choose…to be a pregnant working girl, and for working girls who might be considering having a baby—but are afraid to be pregnant while working—here's some do's and don't's, along with my own experiences so far, added in! So, the best medical advice says…"Do's"…I can have sex in almost any position I want—just as long as I am "comfortable"! I may have to experiment a little though as I go along and grow, and maybe even get creative if need be!  Already I have gone from my usual 100 lbs to 122 lbs (still 5' tall though—not growing that way- hee hee!). But adding this creative component to my parties with my clients has just made sex that much more exciting, and interesting!  Oral and anal sex? No problem!  I've had no issues at all! And  kissing and caressing—go for it!—I've gone from being the QUEEN of GFE  to being the Pregnant Girlfriend Experience!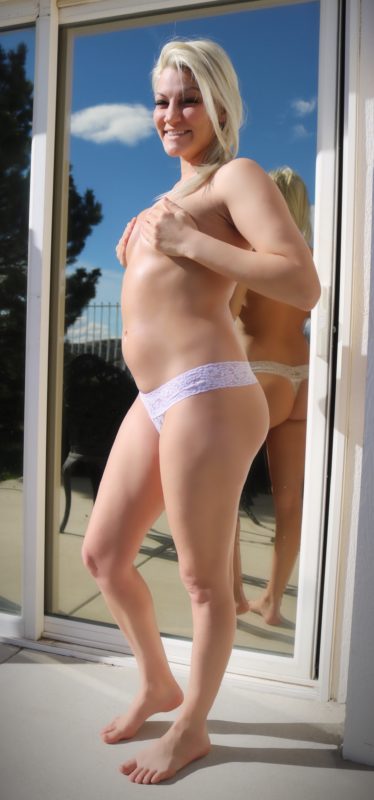 I know being with a pregnant girl sexually is a HUGE sex fetish for a lot of people, and I sure hope to accommodate you over the next six months! I still don't know whether I'm having a boy or a girl—hoping for a little boy though, I really like the name Jesse! I have two weeks until my next appointment and I hope to learn the gender then! I'm so glad I have decided to share this beautiful gift and experience with all of you. Every week I will be adding updated photos and information, as soon as it becomes available to me. For now, take a look at my pictures and my latest sonogram—cool huh?! So stay-tuned as Summer Sebastian, your "sweet, petite treat," keeps you updated, and  we can count down to the nine-month magical day together! Super excited! Thank you for reading my blog! X0X0