SQUIRTING: WHAT IS IT?
Hello! I am Natasha Star, your squirting Starlet at Sagebrush Ranch. You have probably heard the terms "squirting" or "female ejaculation." But have you ever experienced this amazing sensation, or wondered what it is? Well, read on my friends, as we explore this phenomenon together.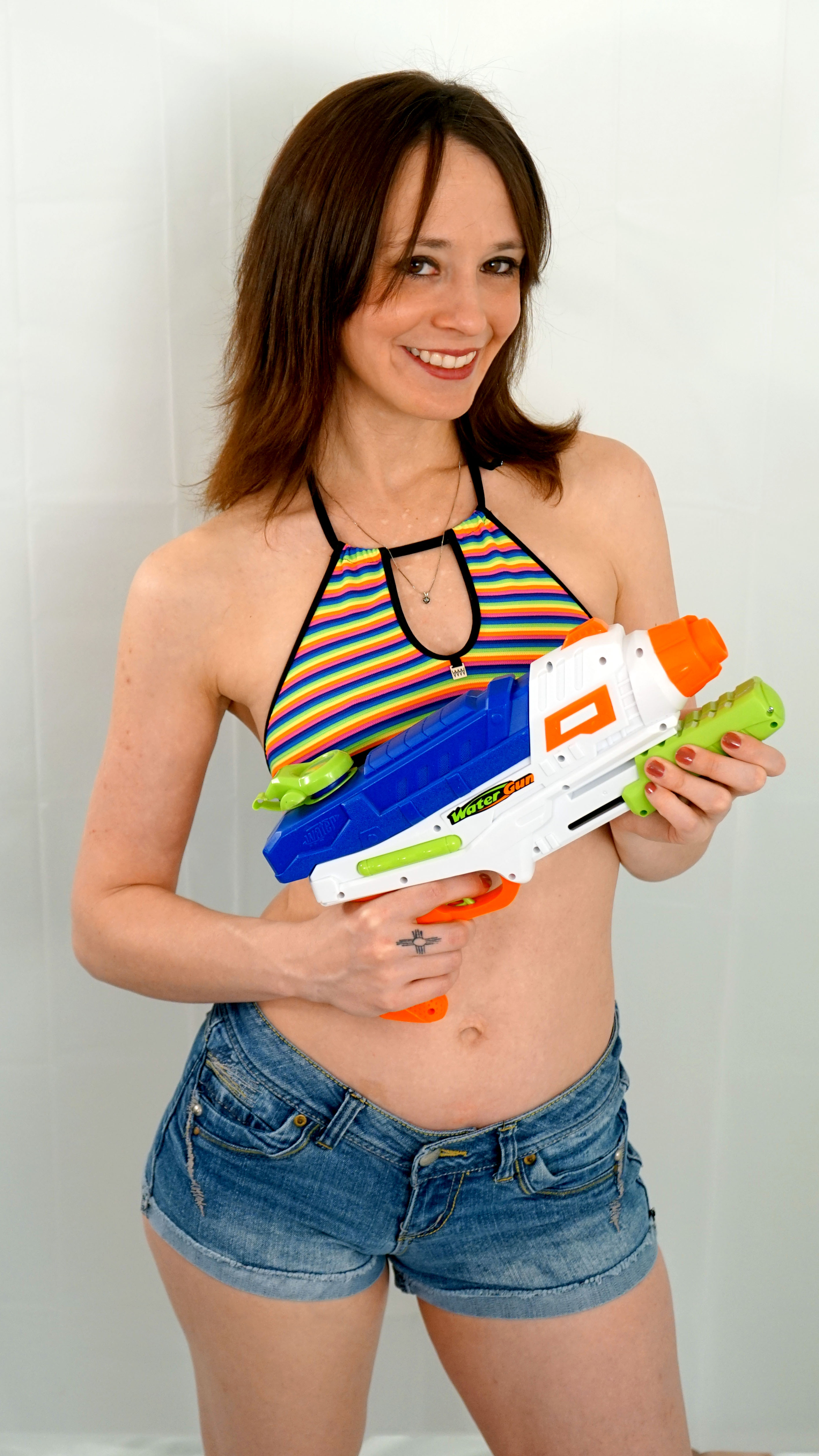 What is "squirting"?
Squirting is the warm gush of liquid a woman releases during sex. It is not always accompanied by a typical orgasm (although, in my experiences it often does), and it can even release practically unnoticed. The amount of fluid a woman releases can range from a trickle to a waterfall. Every woman experiences squirting differently, but to me it is the rawest form of sexual ecstasy, a feeling of energetic release and empowerment, and one of the greatest (and most sacred) pleasures for those fortunate enough to be involved.
Okay, but what is it?
The number one question—and often accusation—I get, is whether or not squirting is pee.
There is massive controversy over this. One reason for this controversy is that there is scant funding available for scientific research, and the research that has been performed is incredibly small and incomplete. The few studies also tend to contradict each other. (If this blog post garners enough interest, I am willing to go into these specifics in another article.) So the short answer is that science doesn't really know what squirting is. But science also can't fully explain the brain's neural mapping and plasticity either, despite decades of research and countless studies. Humans are complex and interesting, and squirting definitely harbors those qualities!
Scant studies aside, everyone I know who has genuinely experienced this phenomenon agree it is definitely not pee. The fluid is not yellow, doesn't taste or smell like urine, can be extracted in large amounts almost immediately after an emptied bladder, and often can be felt swelling to release inside the vagina. In my opinion, it goes beyond science's current capabilities to measure and observe. It is one of the most amazing wonders in the world, experienced by millions of women throughout history.
The History of Squirting
Mentions of squirting—known as the beautiful word Amrita—dates back thousands of years, and is found in Tantric Yoga texts. In Sanskrit, Amrita means "sweet nectar." It is said to be sexual energy manifested into physical form, the essence of divine feminine energy, and even an amazing medicine. Some believe this sweet nectar is sacred. A mystical experience. Drinking the liquid is like drinking the divine expression of the feminine.
Wait a minute … How does a tremendous wet spot arise from divinity?
To understand this we need to discuss the Kundalini. The Kundalini is a vital life force, represented as a slumbering, twin-serpent energy which resides at the base of our spine. When awoken through sex and various spiritual practices, the Kundalini travels up the spine, purifying the chakras, and aligning them with love.
Aligning and purifying chakras can cause complete-body, energetic orgasms. When the Kundalini touches a woman's crown chakra—the two serpent bodies woven all the way down to the base of the spine—the snakes' eyes meet around her brain's pineal gland, and at this point the fluids of the two snakes flows down to the yoni (vagina), creating Amrita (squirting). The experience is often raw, powerful, meditative, and, yes, even spiritual. A gift from heaven to Earth.
From my own experience, I can attest that there is definitely an energy which arises with Amrita. This energy is deep and powerful and raw … almost feral.  My vocalizations often become low and guttural, at times almost animalistic, as if I am pulling the energy of every female ancestor before me. 
How Does a Woman Go About Releasing Amrita?
Amrita might expel from a woman's body, but getting to the point of it's creation is more mental and emotional than physical.  Squirting generally activates when the woman is 100% present within her body, is tuned into her natural-self, and understands self-love. I have found this to be true, and believe one reason I am so prolific with this gift is because I enjoy being present with all of my lovers, and adore the sharing of affection and compassion which accompanies our intimate connections.
Physical stimulation is also usually (but not always!) needed to make a woman squirt, and every woman will vary. I can gush from either penetration or clitoral stimulation alone, but combining both really gets me going—a practice I can teach you. Communication is key, and I am more than happy to guide you through this titillating experience.
People have tried to explain squirting, measure it, debate it, categorize and critique it. But words fail to describe this phenomenon. I mean, how can one accurately explain sexual divinity? Squirting—Amrita—is a wonder which needs to be experienced first-hand to be fully appreciated.
What about you? Have you experienced the amazing sensation of Amrita? Can you relate to the Kundalini explanation? Would you like to experience squirting firsthand?
I would love to be your partner in this sexually-sacred experience.
Please contact me at [email protected] or call 775-246-5683 so we can connect and experience this natural wonder together.
Check out the Funny Behind the Scenes Video Right Here!