I'm a Fitness and Fornication Fanatic
Posted by Lana West on September 23, 2017
I love inspiring people and making them feel great. You might call me a sexual life coach, because I believe that good sex and good health are perfect together. All my life, I've felt that exercise is good for mind and body, because the combination of the two—a naughty imagination and a fit, toned body—makes for the best, happiest sex. Good sex is as necessary to a well-lived life as healthy eating, and it's made me a firecracker in the bedroom. Whether you engage me at the Moonlite Bunny Ranch for afternoon delight or an erotic evening, take me for an outdate at a fine area restaurant (I'm a major foodie), or engage my company for a week's worth of sex, fun, fascinating conversation, and adventure, you'll enjoy an experience that you'll remember forever.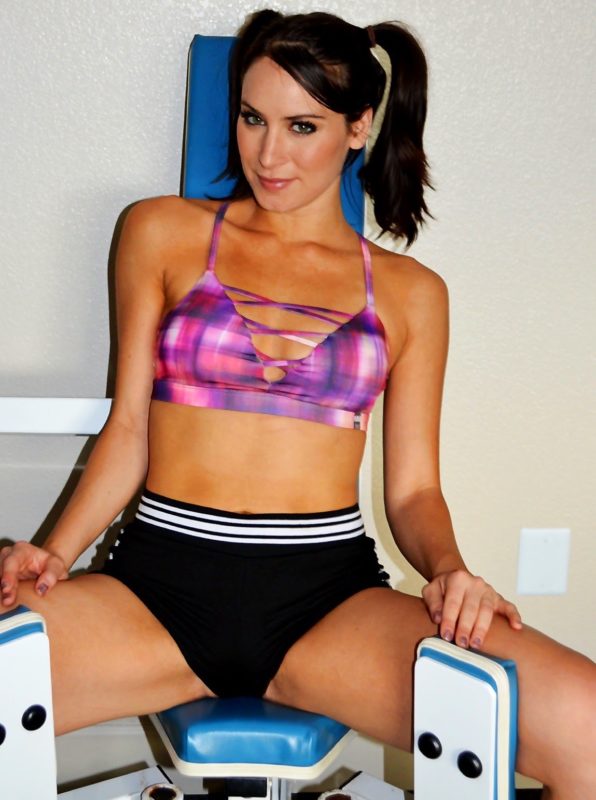 Have a look at my pictures and let your mind wander. Wouldn't you like to play a few sets of tennis with a strong and confident New York City girl standing there in her flouncy skirt, coyly blowing bubble gum while she checks you out? You've watched lots of hot women tennis stars chasing balls around clay or grass courts on TV, and you've wondered, What would it be like to feel those muscular legs and arms wrapped around me while I plunge my cock deep into that tight, toned pussy? Well, that girl in the picture is going to make your daydream come true. Maybe she doesn't have panties on under that short skirt that she's teasingly lifting just a bit. Maybe you'll catch a glimpse of her pretty bush as you play your game.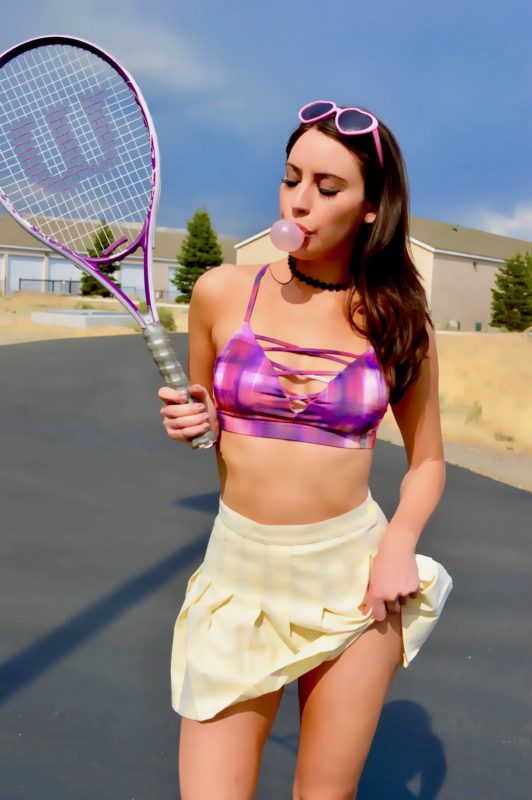 What she does have is a strong serve. She whacks that ball across to you, making you work up a good sweat as you and she hit back and forth, scrambling all over the court to catch and return that ball. You notice something happening to your body; you're not growing tired from all the exercise, you're getting more and more horny. It's that agile beauty across the court from you. After you finish your tennis game, the sex games will begin. You hurry to complete the last set because it's a little difficult chasing around with a stiff erection bouncing around your shorts. And then you get hornier, because that brunette partner of yours can see your bulge, and she likes it.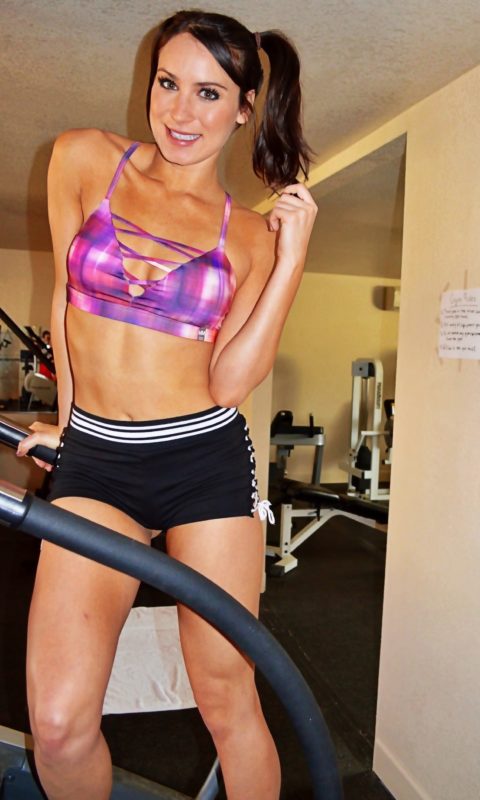 When you end your game, she crosses over to you, towels off your sweat and hers, and gives your bulge a gentle but definite squeeze. "I think we need to take a shower," she coos, and you nod. After a short walk, you're in her room, both of you tossing off your clothes on the floor, and entering the walk-in shower. You've still got your hard-on, because I, Lana, have a beautiful hard body—not an ounce of fat anywhere. "Looks like your buddy needs a good soaping-up," I say, enjoying your penile praise of my nakedness.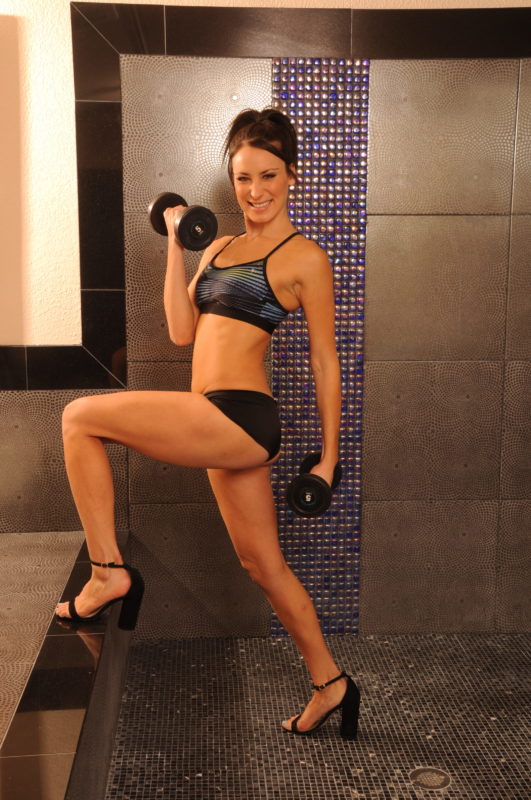 I turn on the warm water, grab the handheld sprayer, adjust the flow to a fine mist, and aim it straight at your cock, running the water up the shaft, and soaking your pubic hair. Hanging up the sprayer, I squeeze some liquid soap into my palms, and slowly massage your tool from head to base. While it's still soapy, I hug you close and French-kiss you deeply. You can feel my pussy rubbing your dick. You want to stick it in me so much—but not yet. I step back, rinse off your cock and balls, then bend down and slide your cock into my mouth for a deep-throat experience like you've never had in your life.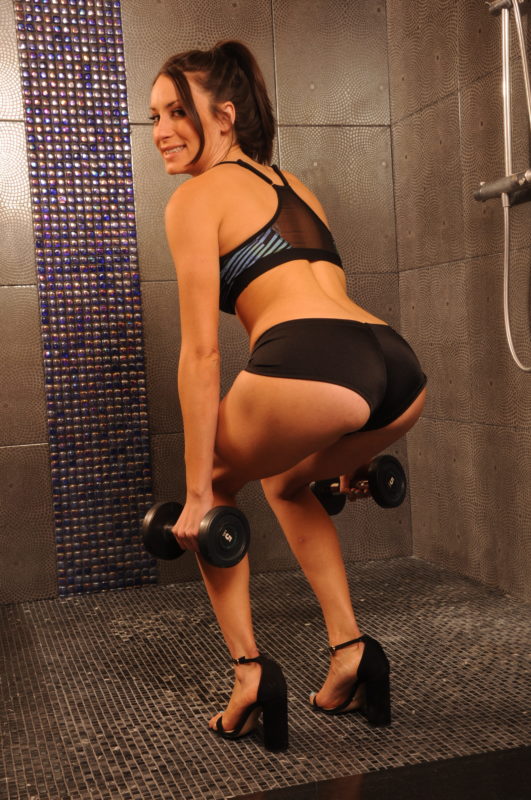 After a few minutes, I pop you out of my mouth, turn around, grab a wall handle, and bend forward. My pussy is spread wide open and ready for you. You clutch my thighs, aim, and slip that bad boy into me, to the hilt. So what's it like to fuck a girl who keeps herself in excellent shape? Better than you ever imagined. My pussy is so fucking tight, and so supple that I'm able to massage the full length of your cock with its muscles. After a few minutes' ecstatic pumping, I tell you to stick a thumb in my ass "because that makes my pussy grind on you even more." You've never been fucked like this ever, have you?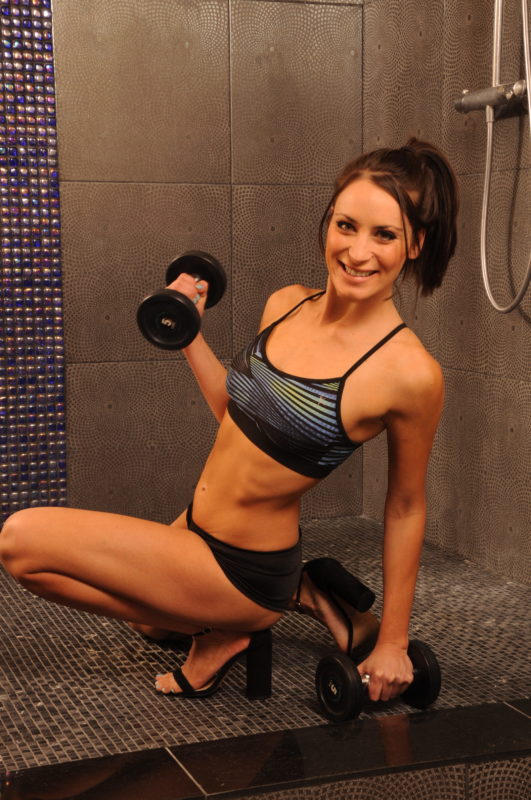 Your howls of delight echo off the walls of the shower, and I'm screaming, too, as our climaxes approach critical point. Seconds before you shoot, I pull your raging member out of me, and jack you off all over my breasts. "Game, set, match, honey," I say. "OOOOHHH," is all you can manage to answer.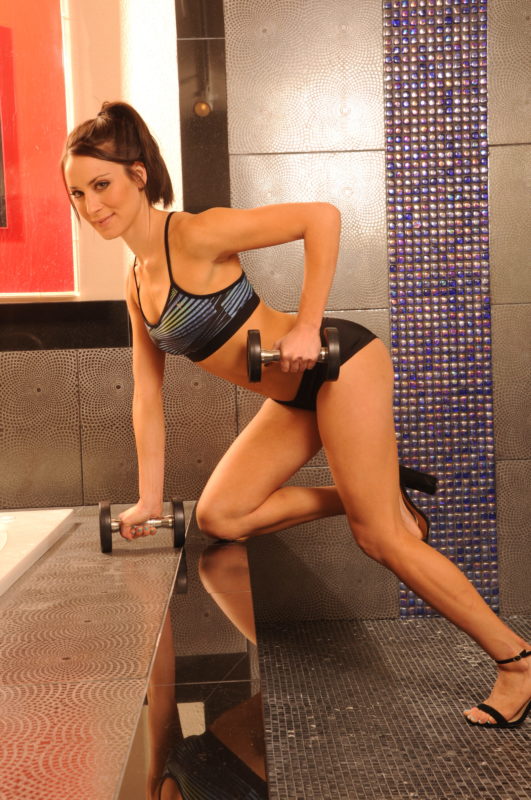 But don't worry. Your time with me is just beginning, and there will be many more pleasures to follow, because I've got the stamina that a lifetime of sex and sports have given me. One thing's for sure: You'll never think of tennis the same way again.