Pegging!
Do you know what it means?! If you do — yay! if not, no worries! Any place surrounding me counts as a safe space and ya girl here is here to help! No such thing as judgement or shame here with li'l Doomy!
Pegging is the term for when a woman uses a strap-on to indulge a man anally, stimulating and pleasing his mythical and also very real, prostate gland.
Now ya girl doesn't wanna get too medical, but I have to for just a hot second — then it'll get real sexy, I promise!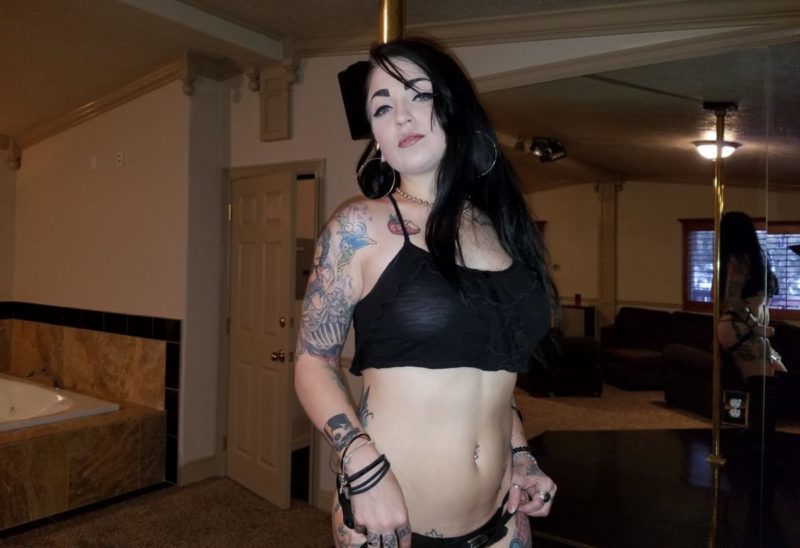 So — are you a touch nervous about taking it up the butt? SAME. Same with a lot of people! Trust me when I tell you that with enough time, patience, lube and trust – it can be and is amazing. Remember the first time with vajay sexings? Kiiiiind of like that, but for some people it takes longer – boys and girls! Here, we're talking about the boys, though…
Hear me out – I know I can be the "wild child" porn star but I will let y'all in on a secret. The very first time I had a P in my B was ON CAMERA (Joanna's Angels 3) so I might be a little crazy but I feel that my experience helps with providing a safe environment, as well as giving some advice for preparation. if you touch the stove, you can get burned – you feel me? Trust and believe that your fav goth slut has all the knowledge you want!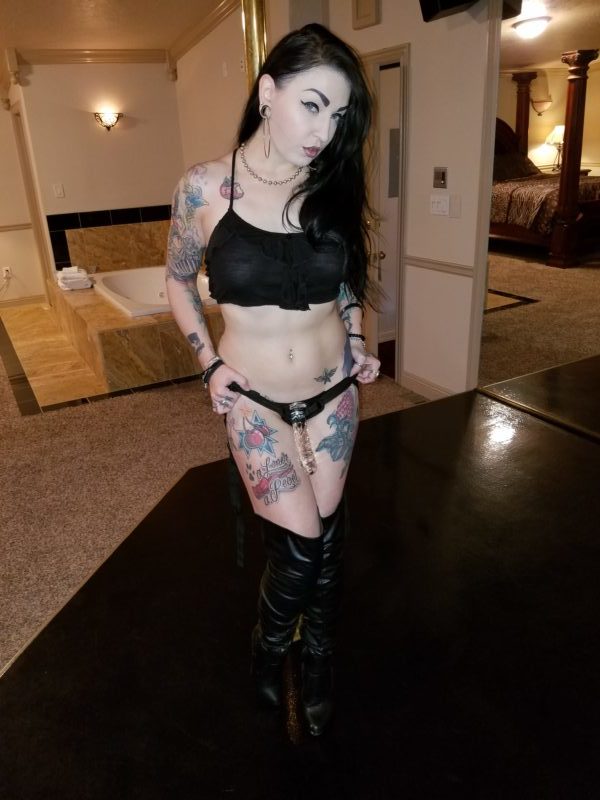 So! Boring stuff first (I think the boring stuff is hot buuuuut that isn't everyone)! Basics, safety, logistics and prep – in no particular order cause I tend to bounce around…
First off – CONSENT! Make sure everyone is down for the butt party or things get real un-fun real quick.
ALSO – before I get too into prep and stretching I want y'all to know that spit and lube are all that should be going in ya buttholes. Coconut oil clogs pores, and anal numbing creams are a real easy way to get hurt or torn. Getting torn in the b-hole takes a very long and un-fun length of time to heal. Just go slow. Please please please. I care so much about your b-hole even if you don't! You only get one! Be sweet to it!
Consider this – if you are numbed, you don't know if you are experiencing pleasure — or pain! Sooo just invest in lube and some grown and sexy tunes. Like, who doesn't love long sexy sessions? Something about a tortoise and a hare? Finishing is cool but the run is where all the fun lives!
Logistics! Done!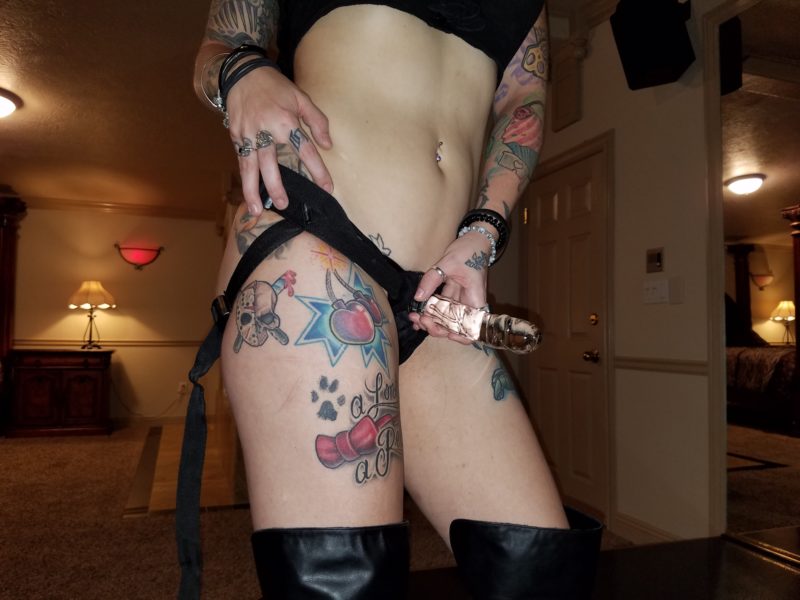 Prep! Go!
So! Your body is yours and boys are fancy but this is what has worked for me!
If I know Im gonna get weird in the butt, the day beforehand, I pay a lot of attention to what I eat. I try to stay away from anything too fatty or drink too much; I also keep my portions to the size of my palm and stop eating solid foods around 5-6 PM.
DAY OF!
Enemas aren't scary! Just PLEASE DUMP OUT THE SALINE AND REFILL THAT THANG WITH WATER. The fluid that comes in enemas is designed to make you wanna, ya know….mondo duke. NOW!!!!! If your butt plans are a surprise and you wake up early but aren't getting weird until the evening – maybe don't dump the saline haha! It all depends on how YOUUU and your sweet sweet b hole are feeling.
NOW ITS TIME TO GET WEIRD AND SEXY. (About fucking time, right? Jesus Draven, maybe stop talking about how much you care about my butthole for like 30 seconds?!)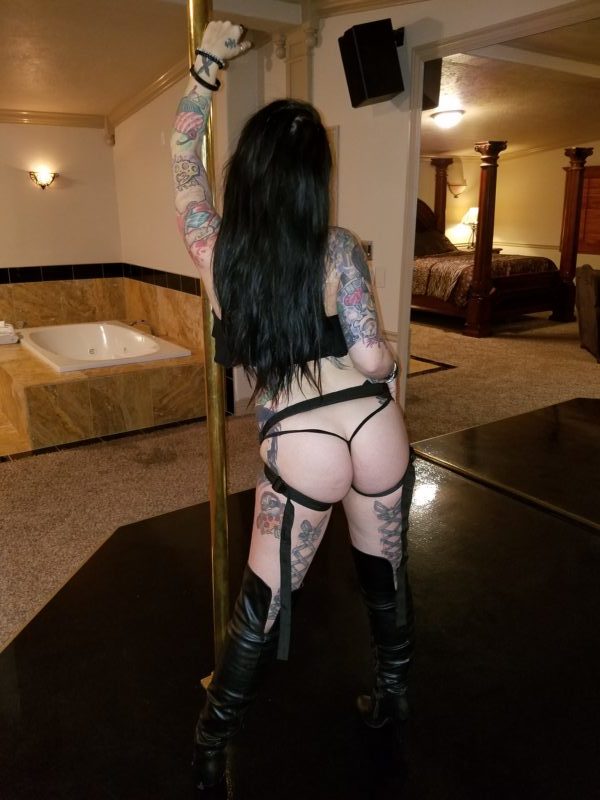 BUTT STUFF IS BEAUTIFUL
Since you've gotten this far in my li'l tale, I will take this moment to say that there is nothing 'queer' or 'homo' or 'faggy'  or any other slur about wanting an internal orgasm as a man. AND I AM QUEER SO Y'ALL CAN BELIEVE ME.
Do what feels good – and boys, this feels reaalllll good.
So, like I mentioned before, the prostate gland is how dudes can have internal orgasms. This. Shit. Is. Lit. Not all women can have internal orgasms, but as one that can – trust me when I tell you that you want one. Or five.
Lube is fun and important! Showers are cool but water isn't lube. Take the plastic curtain off of your ish, lay it on your bed and that is a KILLER start.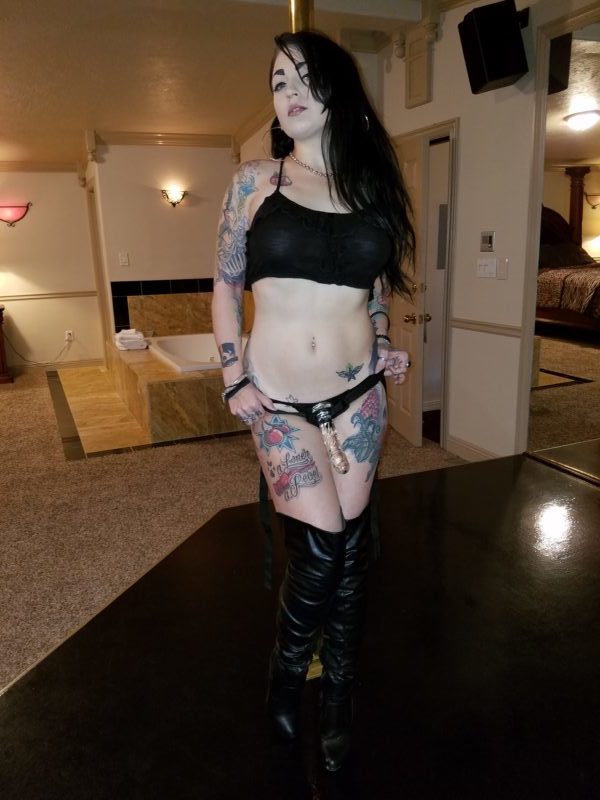 I usually tell girls to play with their pussies or clits but y'all have different parts! Jerking off in that sweet way that keeps you hard but not cumming (you fucking know!) is the best way to loosen ya'self up. Personally, I adore watching a dude jerk off so please make sure you ain't being shy.
Breathe deep and go slow. Put on your favorite jam and let passion take over. Sooner than you know it, you'll be feeling some shit you never thought you'd feel before and taking more than you thought you ever could.
When you start to feel funny, don't hold back. When women are fitting to have g-spot orgasms, they low key feel like they are gonna pee. When they don't hold back, squirting happens. Y'all love squirting. We love watching y'all cum real hard. It's all relative and beautiful.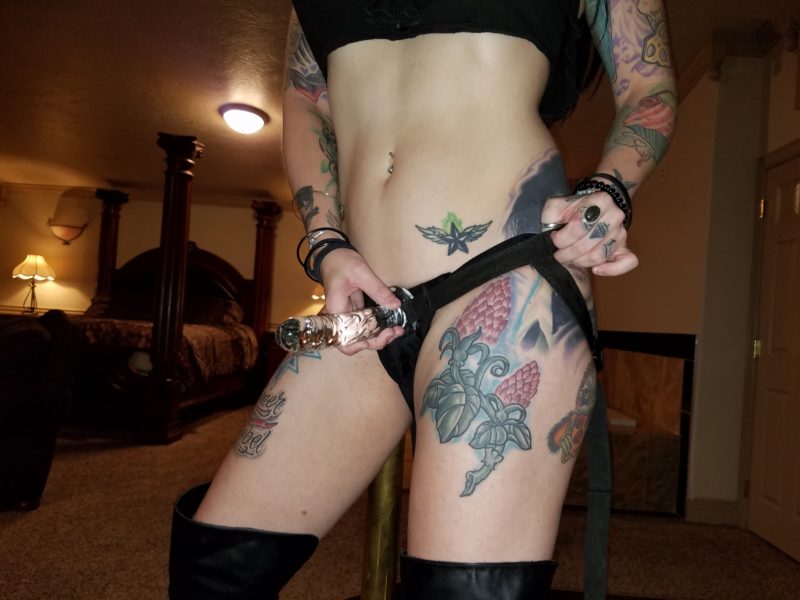 You will probably have one of the most intense orgasms as well as one of the biggest loads of your life — who doesn't want that? I want that! I love pleasing a man and watching the different faces he can make – to see how much I can make him sweat and beg for me to do more for him. Have him grinding against me, aching for me to grind against and eventually penetrate to please him. Make him chant my name, the name of his chosen deity and then in turn make me never forget his. This is my goal in every party, but something about a man being this vulnerable and open makes me drip so much more (though I tend to get extraordinarily wet as it is…).
Sound interesting? Feel free to come visit me at the Sagebrush Ranch, or email me for more info! I love humans and all of their different facets and shapes and smells — and questions!