What Makes a Great Blow job?
Posted by Magenta Rose on October 27, 2016
Let's face it. Sex workers have seen more penises than just about any other demographic, including physicians. As a licensed prostitute in a Nevada brothel, I've seen and serviced at least 1,000 men, and I've given blow jobs to most of them. To say that I'm a blow job expert is an understatement.
In my profession, fellatio is one of the most important skills a woman can have in her repertoire. Possessing the ability to give a client unforgettable head could mean the difference between a repeat customer and a man I'll never see again. It is absolutely crucial to my profession that I'm the best cocksucker you've ever had, and that when you're not with me, you're dreaming of having my lips wrapped around your throbbing, raging member, sucking you fiercely as the erotic tension builds to an eruptive climax. 
But what makes a blow job truly great? After all, to paraphrase David Lynch, "A bad blow job is better than no blow job at all," right? Well, sure. But what makes a blow job worth paying for? Why is a blow job from a woman like me better than just about any blow job any man will ever have?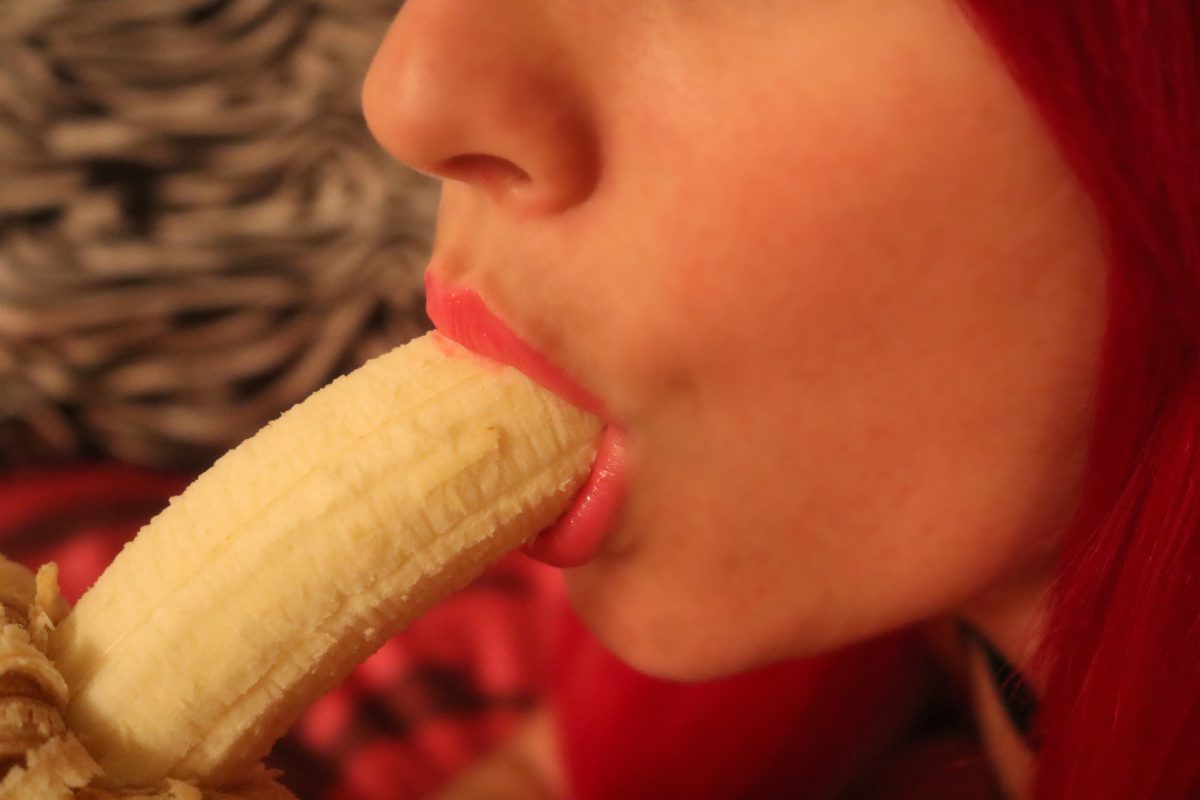 What separates a spectacular blow job from a mediocre blow job?
She's gotta be into it!
The first step to a great blow job, or great sex of any kind, is for both participants to be enthusiastic about it. So many women approach a blow job as something to "get it over with," which is why so many men come to sex workers like me to experience a real blow job. If you're with a woman who thinks that oral sex is disgusting or demeaning, or thinks that dick-sucking is an act designed only to give the receiver pleasure, you're not going to get a good blow job.
During a truly sensational blow job, both the receiver and the giver should be enjoying themselves. I love cock. I love to touch it, lick it, and suck it. I love that your dick is hard because of what I'm doing to it, and that I'm so good at what I do that I'm going to give you an amazing orgasm. It makes me feel beautiful and sexy and powerful. I'm totally into your dick!
Don't rush!
Every woman knows that they have the power to get a guy off quick, but rushing through a blow job is really doing a disservice to men. Good fellatio is slow and sensual, beginning with the slightest touch of my lips and tongue as my hot breath teases and tingles. When you're rock hard and moaning for it, I'll take your rigid cock into my mouth and start sucking and bobbing, first just with the head of your penis and then gradually taking in your entire shaft. I'm careful to not go too hard, too fast. It's important to take breaks from the wet hot friction of my mouth and the tantalizing flicking of my tongue, so that I can let you savor your erection while I kiss and lick your shaft and balls. As you squirm with pleasure from my teasing and denial, and bask in the prolonged bliss of having your dick sucked deeply and thoroughly, I'm gauging your level of readiness to orgasm, and paying close attention to your verbal and nonverbal cues. When it's time, I go hardcore on your cock. Taking you in deep and wet, faster and faster, as I finally release you. Your orgasm is intense and you come hard because I took the time to build up a truly climactic experience.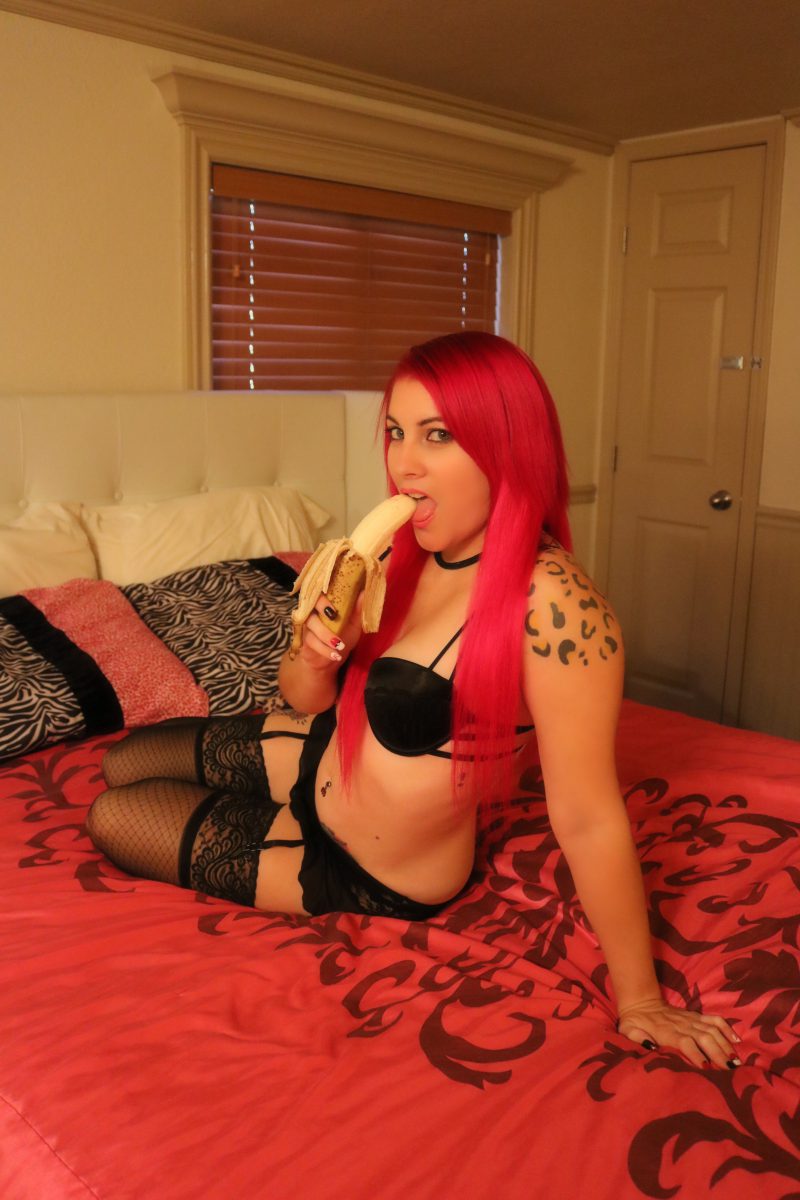 More than just a tactile sex act
A blow job doesn't just involve the sense of touch. When my lips are wrapped around your dick, I want your eyes to see my tight body posed subserviently as my heart shaped ass moves up and down in tandem with my mouth. I want you to hear me moaning and gurgling in ecstasy as you pound my sweet throat. The sexy scent of the candles in my room. The taste of me,  should you decide to reciprocate by burying your face between my legs.
A blow job is an all-encompassing experience that operates on the psychical level as well. It's important to understand the psychology of a blow job in order to make it truly engrossing. Men need to feel like they are the kings of their domain, like they are the masters of their destiny. A blow job is one way that men gauge their manliness. Every man wants to be in a true position of power, and nothing says "power" like having a beautiful woman kneeling before you with your dick in her mouth. A lot of women don't understand that there's a lot of role play involved in cocksucking. Some women don't feel comfortable playing the submissive. A truly strong, sexually confident person like myself has no trouble begging for dick and being your mouth-slave when we're together.    
These are just a few elements that separate a run-of-the-mill blow job from an oral adventure. Ultimately, a great blow job is all about being into it, savoring it, and making oral sex as engrossing an experience as possible so that the two of us can enter our own private world of naughty fun. No one gives a blow job as good as an expert, so if your cock finds itself longing for a wet and wild mouth, maybe it's time to drop me a line…