Let's Make A Sex Tape!
Posted by Tegan Tate on August 1, 2016
What do Pamela Anderson, Colin Farrell, Dustin Diamond, Hulk Hogan, and Kim Kardashian have in common? The answer, of course, is that they all have made sex tapes. For those of you who have been living under a rock for the past thirty years and may not be familiar with these delightfully salacious recordings, a sex tape is an amateur sex video shot by the people participating in the act. Sex tapes are usually not intended to be viewed by anyone except the participants, but it is not uncommon for couples to upload their sex tape to one of the many online porn sites in an effort to share their sexual adroitness with the interwebs.
Sex tapes are not really porn because they're usually not shot by a third party and they're almost never created for commercial purposes (even though several of the celebrities mentioned above have capitalized on their sex tapes – Kardashian built an empire on hers). Genuine sex tapes are made for the pleasure of it, by people with a desire to make real their fantasy of being filmed during their most intimate moments.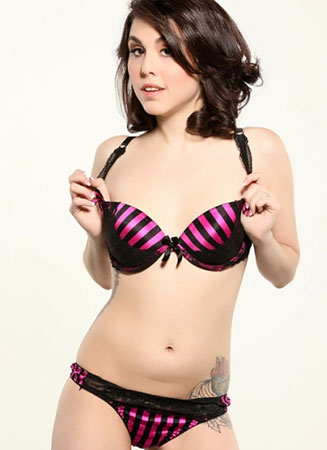 Why do some people want to make Sex Tapes?
As a young woman who has acted in several adult films (go ahead, Google me), I can tell you that having sex on camera is a huge thrill! For a lot of people, it's a big turn on to get wild and lose yourself in the throes of pleasure while simultaneously being aware of the camera and playing up to it. Making a sex tape is such a devious and hot activity because the participants are flagrant and shameless exhibitionists, blatantly going against traditional sexual mores and breaking the antiquated rule that sex is meant to be invisible and unseen. Not to mention that everyone, whether they admit it or not, is more than a little curious about what they look like when they're getting busy.
Do you fantasize about making a Sex Tape?
Are you one of the many men and women with an intense desire to bear it all for the camera and make a bona fide sex tape? Are you itching to indulge in this exhibitionist fantasy but you can't find a sex partner? Maybe you have a decent sex life but you're too ashamed to bring up this particular fetish with your lovers, for fear that they may not fully understand your desire and reject you? Or maybe you just can't trust anyone enough to make a sex tape with you?
Not to worry, I have a proposition for all of the budding sex tape makers out there: Make a sex tape with me!
As a licensed, STD-free, and highly proficient sex worker at the Moonlite Bunny Ranch, I provide the safest, most discreet, and most trusted environment for you to satiate your video-centric sexual cravings. Bring your iPhone or camera and leave your worries at the door to my bedroom. You get to keep the only copy of our steamy tryst, and you may do whatever you want with it.
You can finally satisfy your urge to be as naughty as you want, on camera, with a willing and very able porn star. Very little is off limits. As long as it's legal, we can do it – and film it! No more excuses. You've always wanted to make and possess your very own sex tape. Now's your chance to get down and do your part for posterity. I'm ready for my close up. Are you?
To learn more about making a sex tape with Tegan,  email her at [email protected]