The Cure for Curry Fever
Posted by Aisha Shah on August 30, 2017
Sex is one of the most enjoyable experiences we could engage in with one another. The radiating warmth of your body as we draw each other close. The soft touch of your lips as we kiss, our tongues dancing as your hands caress and squeeze my plump, firm bottom. The thrill of feeling your engorged member unfold out of your pants as I take you into my mouth and suck you until you're good and ready for my hot, moist box. Getting my pussy pounded mercilessly by your throbbing shaft as you take me hard and we lose all sense of time and space in the raw rhythm of our fleshy friction, orgasms marvelously rolling one after another until you explode inside me and we settle into a lazy embrace. Oh yes, sex is a lot of fun!
But, for many people, sex can be more than simply an erotic spree or a stress relieving diversion. It can even have meaning beyond being the act through which we bring life into the world. For me, sex is an expression of defiance against personal repression and a rebellion against the cultural mores that have held me down for many years. For me, sex is freedom.
If you saw me when I was a young woman growing up in the Western United States, strolling through the neighborhood with my blue jeans and Chuck Taylors, you wouldn't have thought me to be anything other than a typical American girl on her way home to enjoy a fridge full of hot pockets and the latest episode of Gilmore Girls. But my home life was quite different than the image I would publicly portray.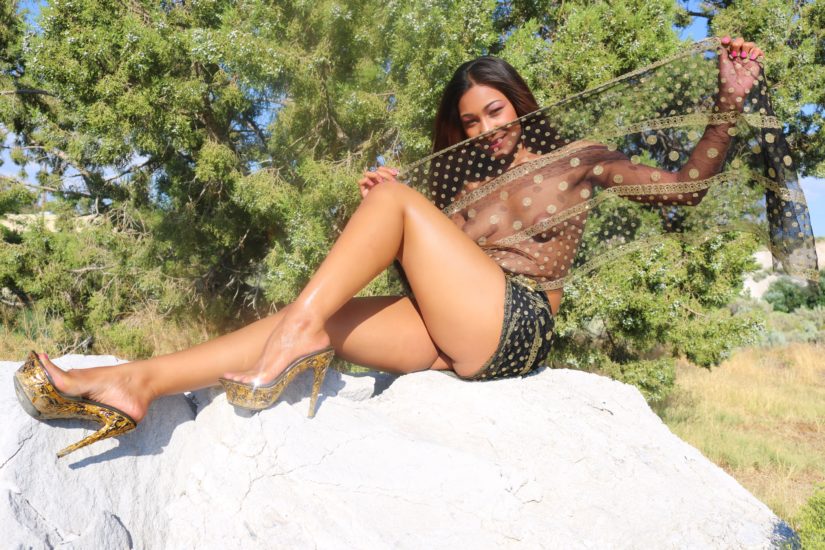 Like many other full-blooded Pakistani-Americans, I grew up in an restrictive environment rife with traditional values and strict rules. Immediately upon arriving home from school, I would put on my shalwar kameez, covering me from ankle to wrist, and I would be immersed in a world of confining formality, where women are second class citizens and female bodies are considered a vulgar distraction.
Sex was confusing for me growing up. At school, I would hang out with the grandchildren of hippie baby boomers, who grew up in homes where smoking pot was the norm and adolescent sex was "no big deal." In my household, sex was perceived as taboo, mysterious, even dangerous.
I looked different than most of the other girls in my high school. My brown skin and pure-blooded South Asian features made me stand out and many of the boys found me exotic and attractive. I had a lot of options for sex and, shortly after I turned 18, I took the opportunity to satisfy my urges and experiment. My boyfriends were always very respectful and generous. As my sex life blossomed, I learned to love my body and enjoy myself during sex. For me, having sex was the opposite of everything I was taught at home. It was beautiful and healthy and something to be celebrated rather than suppressed. 
After graduating high school, and as my relationship with my parents grew more and more strained, I left home and worked as a resume writer for a local job placement agency. I noticed that a strip club outside of my hometown would post openings on our job board every day, and I eventually became curious and titillated enough to audition for a position as an exotic dancer. I was hired on the spot. Shortly thereafter, I quit my job at the agency and began my career as a sex worker.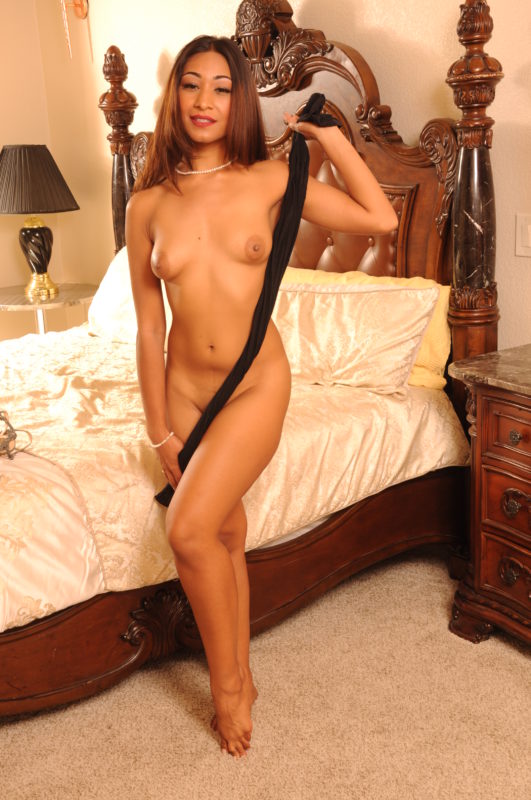 My time as an exotic dancer taught me that I had something that was very desirable. The manager called it "curry fever," a fascination with women of Eastern descent shared by many men. I was the forbidden fruit, the alluring otherworldly sex object that men secretly lusted after. I discovered that I could use the sexual taboos of my culture to my advantage, and offer a naughty taste of a mystifying realm. My suiters were countless and my tips were considerable. 
Today, I'm a licensed courtesan at the Love Ranch North in Northern Nevada, offering the finest in sensual companionship to men, women, and couples seeking a sexually proficient and emotionally sympathetic lover. I love myself and I have no shame about what I do. I lust openly and I love freely. I also continue to use my ethnicity to my advantage in my work, and happily provide the cure for "curry fever." But, more importantly, I understand what it's like to have sexual hangups and to grow up in an environment that could lead to sexual insecurity. During my time in legal brothels, I've seen many clients that are dealing with deep-seated sex and relationship issues caused by a variety of social or cultural circumstances — issues that have prevented them from loving their bodies and truly enjoying a rich and fulfilling sex life. It's my mission to help bring these clients out of their shell, and introduce them to an erotic world that really isn't that mysterious or exotic…It's just an open-minded, un-restraining, and non-judgmental place where people are allowed to be who they truly are.