I'm a sex fantasy. I'm not saying that to be conceited or smart-alecky, I'm saying it because it's a fact — people from all over the world fantasize about having sex with me. As a highly accomplished nude model and pornographic actress, I've managed to garner hundreds of thousands of fans and admirers who subscribe to my sexy content and pleasure themselves as they imagine what it would be like to get it on with, as PornHub describes, "the kind of woman that can make men whimper like hurt puppies just to graze an inch of her body with the tips of their noses."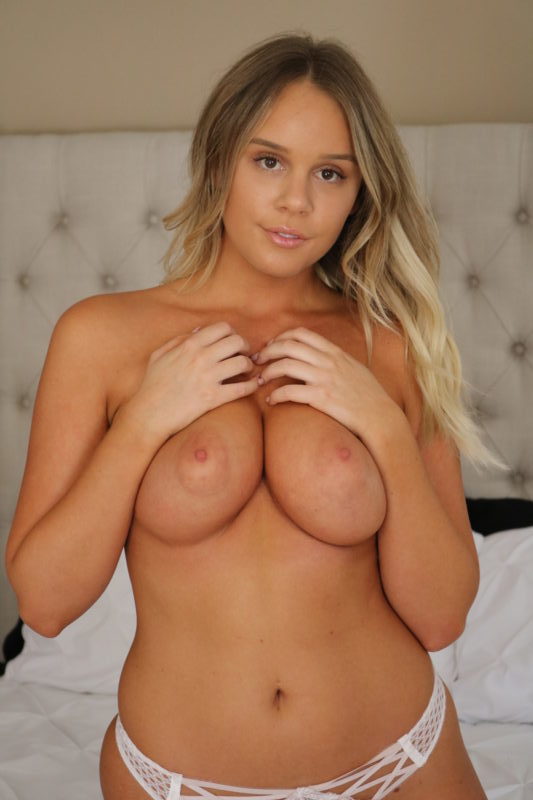 I'm not going to lie, I really get off on the fact that people enjoy my work. Knowing that men (and women) get as hot watching my films as I get making them really gives me a rush. I'm so very grateful for the messages and gifts I've received over the years from my devotees, and I can't thank you enough for the support you've all shown me since I started as a porn star in 2013. You gave me the confidence I needed to become the self-respecting woman and sex entrepreneur I am today!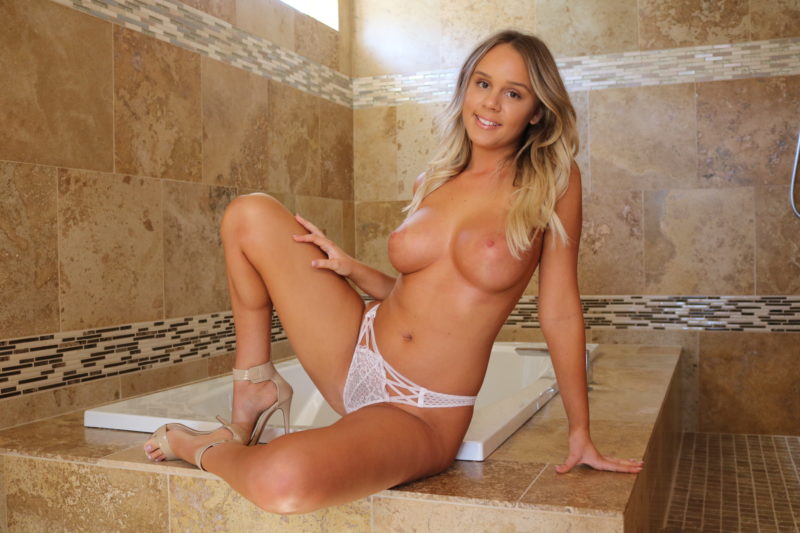 Never one to rest on my laurels, I've recently been seeking new and exciting ways that I can expand my personal brand and better connect with the people who've made me a sex superstar. After a great deal of consideration and research, I've decided to take a huge leap in my adult industry career and finally offer something far greater than any mere fancy — I'm going to break the sex fantasy barrier and offer you a one-on-one sex reality with me, exclusively at Dennis Hof's Moonlight Bunny Ranch!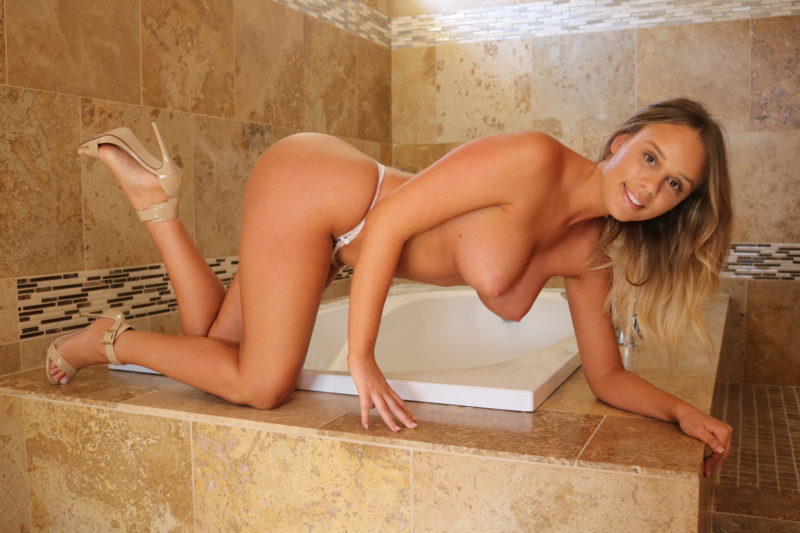 That's right, starting NOW I'm available for a private, discreet relationship where the two of us can get to know each other intimately and begin a fiery romance the likes of which you've only dreamed of. Not only will we have the best, most intense, sex of our lives, but we'll also begin a unique friendship where we can finally connect on a truly personal level. What can be better than a genuine "Girlfriend Experience" with the quintessential girl next door, who just happens to also be the most superb fuck on the planet?
@AlexXxisAdams settling in at the @bunnyranch… pic.twitter.com/g0umzeCN76

— Bunny Ranch (@bunnyranch) May 18, 2017
The world famous Bunny Ranch is a 100% legal sex resort where men, women, and couples go to explore every imaginable erotic desire. It's private, safe, and provides every conceivable amenity we'll need to embark on our amorous adventure, including VIP accommodations, hot tubs, swimming pool, massage facilities, and much more. We could even arrange an outdate where we can explore the electrifying nightlife of Reno or Las Vegas, or take in the immense beauty of Lake Tahoe. My knees are getting weak just thinking of all the possibilities available to us so that we can sincerely have the time of our lives together!
Sex-wise, here is my personal bucket list for my first tour here at the Ranch. Hopefully you guys will help me accomplish a few of my goals…
Hot-And-Heavy Threesome
I love threesomes! But now that I'm at the Bunny Ranch, I can do more than simply pretend to be the "plus one" for a married couple. Over the years I've received a lot of emails from couples mentioning that they enjoy watching my work and would love to invite me into their bed. Well, now I can accept that invitation! Guys, bring your wives and girlfriends to the ranch and let me show you that my girl-on-girl scenes are much more than an act. I'll make sure that all three of us come hard, like it's the last day on Earth. Let me be the best wedding anniversary present you've ever given to each other… 
Nuru Massage
When I do my nuru massage scenes, I get so turned on I can barely concentrate. There's just something amazing about how the super-slippery nuru gel feels as we slide our oily bodies together in an erotic frenzy. You've seen the video — now you can get oiled up with me and feel what it's like to have my gorgeous 34C breasts pressed against you. A mind-blowing, wet-and-wild happy ending just for you.
Role Play
Do you want to role play with me? Can I be the cheating wife who seduces the horny boss? As an actress, I love to take on the role of a character, so sex role play comes naturally to me. If you want to reenact any of the scenarios from my films while your with me, I would be totally flattered and down for it!
Sex Tape
Want a memento of our time together? A personal sex tape starring you and yours truly? Nothing is off the table at the Bunny Ranch. Let's talk…