Barely Legal, Totally Independent
Posted by Harley Lane on July 21, 2016
Entering into Dennis Hof's Bunny Ranch and the legal sex industry in my late teens was a nerve-racking but life changing experience. While I've always instinctively felt that sex was not taboo like I was brought up to believe, at 18 and growing up in a very small religious town, my sexual and life experiences were very limited.
In the paragraphs to come I'm going to give you a little insight on what it's like to be "barely legal" and satisfy men who can be several decades older than I am, explain how it felt to suddenly have to deal with a tremendous amount of money, and reveal other challenges and learning experiences I faced when I entered the legal sex industry as a young and naïve 18-year-old.
Having sex with much older men
I am often asked what it's like to be with clients who are significantly older than myself. Many customers make comments about how I am the same age as their children, or that they could be my grandfather. Most of my clients are twice or even three or four times my age. I discovered that I didn't mind much!
My first experiences with much older men was here at the Bunny Ranch, and they were very different sexual experiences from what I was used to. While both younger and older men enjoy intimacy with me – kissing, cuddling, and my physical company and companionship – many of my older clients seem to appreciate me more. It's as if mature men realize that sharing passionate moments with another person is not something to be taken for granted, and that these moments are fleeting and should be cherished. I feel that older gentlemen have a higher regard for the time we spend together.
Another distinction between younger and more mature clients is health concerns. I have learned to be prepared for medical conditions. Many who are facing their 60's, 70's, and 80's have one, if not multiple, health conditions that can affect how they perform in the bedroom. Diabetes, Cancer, Hypertension, CHF, and medications…the list goes on. It's all about understanding how to make these men comfortable and happy so they can enjoy themselves.
Aside from my own medical education (I'm training as an EMT), I've had to learn how to work with these complications and how to help a man overcome then. More often than not it is simply a matter of taking a little more time and extending foreplay. In all of my encounters I have only had one older man not reach on orgasm during our sex party – One out of many, so I'm doing pretty well I think!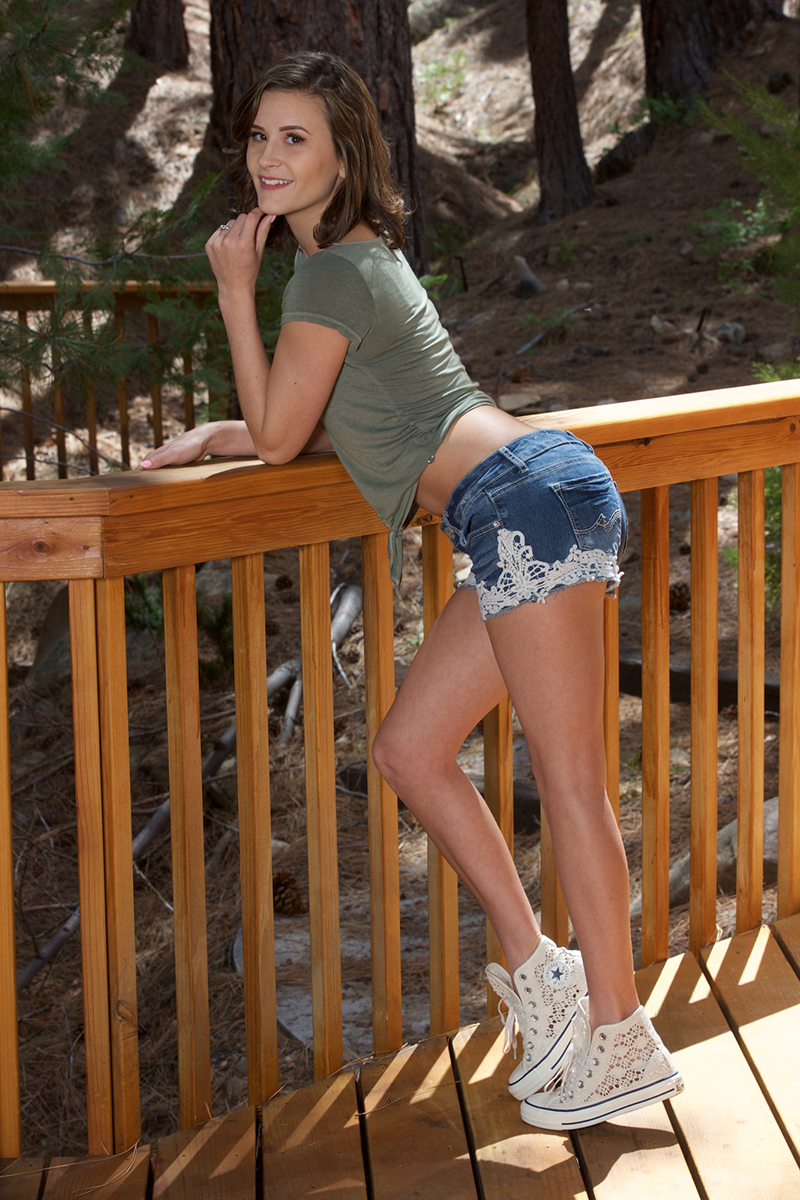 Dealing with a deluge of cash
I had to learn how to manage money for the first time in my life. When I moved out of my parent's place and flew out to Carson City to work at the Bunny Ranch, I didn't know what to do with the thousands of dollars that were coming in from these clients! I've never even seen that much money before, not to mention it being in my bank account! Do I spend it? Do I get a new car? Do I go shopping?
Nope. Not that easy. I had to learn how to save it. ("What do you mean, I have to pay taxes at the end of the year?") I had to be prepared for everything. I didn't know how credit worked, how to build it or I guess really what credit was. And believe me, I was scared. My first over night session at the Bunny Ranch earned me a banner on the front page of the website, and then came the emails! The tweets! The message board responses and phone calls! My career took off like an actress in her first teen movie. Not quite sure to handle all the money and "fame," but it was a big responsibility and had to be done right.
I needed to learn to be a responsible businesswomen and answer every client request in a timely manner, schedule out appointments for future requests and estimate what revenue I'd be bringing in. I had to figure out how much I'd have to set aside for taxes, how much I will have to spend on bills, groceries, outfits, and supplies. Being fresh out of high school did not prepare me for all this money or how to manage it. I suppose it's a good problem to have, as far as problems go.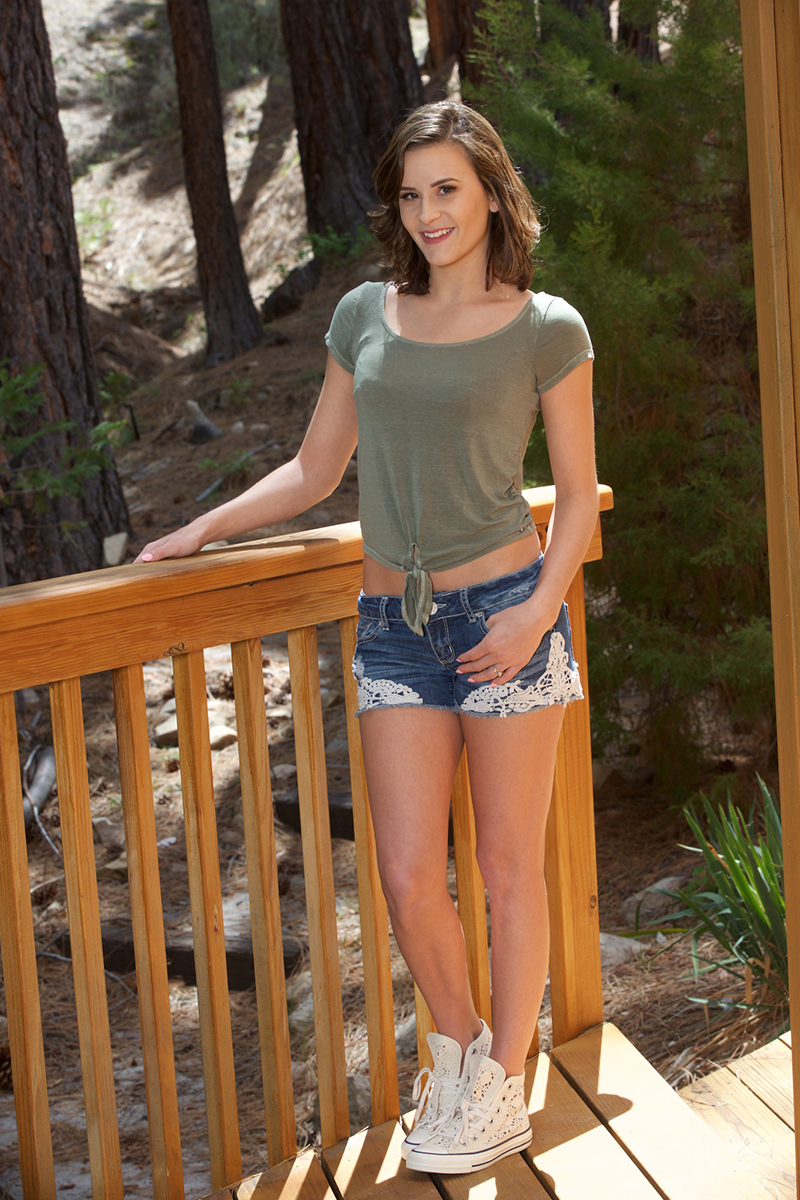 Becoming independent
I learned so much about myself while being here too. Not the least of which was how hard it is to be away from home and family for the first time in my life at such a young age. I missed home. It was such a big adjustment. The home sickness, the cabin fever, not being able to tell my family about my bad days. I kept my sex work job a secret from my family for a while. Because they had no idea what I was doing or where I really was at the time, I had to lie about why I missed Christmas and other holidays.
Entering a business where many of the women are older and much more experienced than I am caused me to quickly discover things about myself that I didn't know before. The other working girls took me under their wing and taught me the value of being my own person. I learned that being away from home, becoming successful at a new trade that I sincerely enjoy, managing my finances, and shaping my own future made me a much stronger person than I ever imagined I'd be.
I found a new level of self-confidence that I might not have discovered had I not joined the Bunny Ranch and met all of my supportive coworkers. In this industry, confidence is crucial and a trait that was not a part of this shy Texas teen before working here.
I hope you have enjoyed this brief glimpse into what my life has been like since I arrived at the Bunny ranch. While I have only scratched the surface and touched on these subjects, my life has been a roller coaster of emotions and experiences. Most of them great, some of them tough, but I wouldn't trade any of them for anything and plan to be here for many years to come!