Star Trek 50th Brings Trek Fetishists to Brothels
Posted by Jeremy Lemur on August 23, 2016
2016 marks the 50th anniversary of the legendary science fiction entertainment franchise Star Trek, and fans have been celebrating the longevity of the iconic series all year long in a variety of ways: attending sold-out Star Trek conventions, purchasing 50th anniversary merchandise, and flocking to theaters to see the 13th feature film in the franchise, Star Trek Beyond. With a new TV series premiering in 2017, Star Trek: Discovery, it's clear that Star Trek is more popular than ever.
The obsession with Star Trek has often extended into the sex lives of its fans, and there has always been a market for Star Trek-related adult entertainment. The 50th anniversary of Star Trek seems to have intensified interest in all aspects of Trek fandom, and that includes an enhanced desire to explore Star Trek-inspired sex and erotic role play. This has been evident in a marked increase in requests for Star Trek related sex parties at Dennis Hof's Bunny Ranch and at his other Nevada Brothels, most notably at Hof's Alien Cathouse located outside Las Vegas. This August, during Creation Entertainment's 15th annual Star Trek convention in Vegas, the VIP suites at the Sci-Fi themed bordello were booked solid, months in advance, by randy Trekkers looking for a Trek-themed tryst.
When one realizes that Trek fans now span three generations – baby boomers, Gen X-ers, and millennials – and that those generations make up over 80% of Nevada brothel clientele, it's not difficult to understand why brothels are slammed with Star Trek sex party requests in 2016.
But, what exactly does a "Star Trek sex party" entail? What is it that Trek fans desire when they visit the Alien Cathouse and other legal brothels? The possibilities are endless, of course, and limited only to the nearly boundless imaginations of Trekkers, but there are a few types of Trek-themed romps that are requested most often. For the first time ever, we reveal the three most popular Star Trek sex parties desired by customers who boldly go where many, many men have gone before, as described by the sex workers who have participated in them…
Pon Farr
Jada Bailey, Alien Cathouse
I'm a Star Trek fan, but I'm not a "know it all" Star Trek fan, so when I got an email from a potential client stating that he needed me to help him quell his Vulcan "blood fever" I was a little confused as to how to handle the situation. He clearly wanted to play out a Vulcan sex role play, and I had to get up to speed on exactly what that may entail.

Introduced in the original Star Trek series in the episode "Amok Time," A Vulcan undergoes pon farr, a maddening urge to mate, every seven years. If their pon farr is not satiated, they die – so it was pretty important that I helped this client out.

I nervously asked around the cathouse to see if any of the more seasoned ladies ever experienced this request. A few of them chuckled and reminded me that the filmmakers never actually showed Vulcans having sex in Star Trek, and that improvisation was probably welcomed by the client. One of the ladies gave me a copy of Star Trek III: The Search for Spock and told me to pay special attention to Saavik's gestures during the pon farr sequence. "Just do what she does and improvise from there," she said.

"Oh," she added, "and no matter what he says don't invoke kal-if-fee." I didn't. I rehearsed a detailed sexual improvisation in the style of Robin Curtis's Saavik and I succeeded in releasing my lover from his maddening Vulcan sex fever, despite the plastic pointy ears falling off a couple of times while doing so.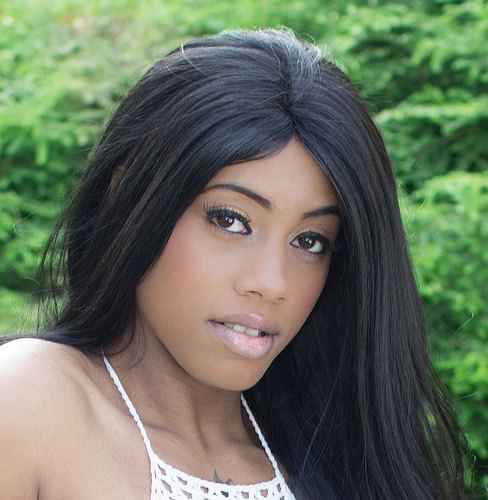 Orion Slave Girl(s)
Cinnamon, Love Ranch
Star Trek fans who visit us at the brothel almost always want Orion slave girl cosplay to be incorporated into our session, and they always want more than one. I must say, as far as sex role play is concerned, I've had more threesomes as an Orion slave girl than as any other fictional character.

There's just something about these extraterrestrial babes with a reputation for being irresistible "animal women" with an insatiable sexual appetite. But I believe that it's their green skin that really turns guys on. It's that touch of strangeness that makes them seem so exotic.

It's important for us working girls to remember that the Orion slave girl fantasy will extend to the bedroom, so when airbrushing yourself with green body paint, don't forget to cover your intimate areas as well, so as not to break the illusion.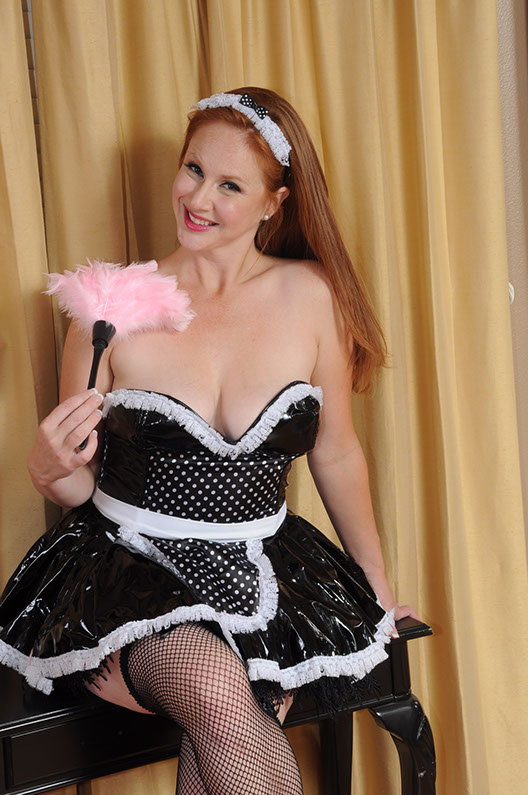 Klingon BDSM
Cumisha Amado, Kit Kat Ranch
Klingons like it rough, and as a veteran of over 300 hardcore adult films, I know how to give a Klingon exactly what he's looking for. When a client dressed as a Klingon arrives at my doorstep, I know he desires a "mating ritual" role-play that includes domination, bondage, humiliation, and intense, roaring sex!

The hot sex is the easy part. Speaking Klingon during the sex party, not so much. Even though I'm fluent in English, Spanish, Tagalog, Ilocano, and a little French, I don't really use Klingon enough to just jump right into dirty talk with an alien warlord. Thankfully, some clients with a Klingon fetish are kind enough to mail me a script ahead of time, so that I can learn my lines and get the inflection just right by the time my ridged-headed Romeo arrives.