Let's Explore Your Fetishes
Posted by Cherry Lane on August 8, 2016
For some, the mention of the word "fantasy," in a sexual context, may arouse thoughts of roman-style orgies or devilishly erotic role playing. For others, it may conjure a desire to dress in elegant women's clothing or to be delicately "trampled" by a barefoot beauty. But for everyone, regardless of the specifics, a fantasy is a yearning to turn into reality everything your naughty mind imagines. That is where your unique fetish plays a role in sexual needs and inner pleasures.
Let's face it, today's society isn't very open to sex, nor unusual factors that play a role in sex, such as fetishes. Fetishes play a huge part in who we are sexually, and most people don't understand what they truly are or how to approach such cravings. The reality is, a fetish is just a specific type of fantasy someone desires to have. More people have fetishes than you realize, of all conceivable varieties. Some individuals simply prefer to keep their fetishes more hidden than others.
Having a fetish doesn't only involve extreme obsessions like wanting to be a furry. It can be something as simple as a penchant for ear nibbling or toe licking. Many of us don't understand that there are different levels of fetish. There are so many different types of fetishes, some that you may have heard of and some that might make you ask "what the hell?" But let's not judge, as everyone has their own private needs and sexual tendencies, and as long as those proclivities don't hurt anyone, everyone who has a fetish should be allowed to explore it.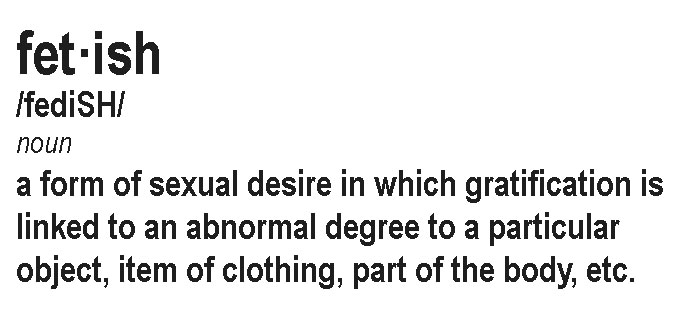 In my learned opinion, based on my experience as a professional sex partner, nearly everyone has a fetish. Whether their fetish be on the lite side of body massage, or the heavier side of full out bondage, it's more than likely your relative, close friend, maybe even your cubicle buddy at work, has a secret fetish that they hunger to play out.
That's the beauty of fetishes, they are within so many of us, yet a lot of us are ashamed to act upon them. A lot of people need to be more open-minded and let the joy begin. Thankfully there are places like the Moonlite Bunny Ranch, where everyone can privately exercise all of their fetishistic desires with sympathetic sex workers like me.
Regardless of what your specific liking is, I personally love experiencing them all, having an open mind is key. Sex is great, and fetishes can definitely intensify the experience and make it more memorable for both parties. So whichever fetish you may have been keeping in the dark, it's time to give in to your deepest desires and embrace your sexual uniqueness with someone who understands you.
Some of the fetishes I have had a pleasure to be part of include, but are not limited to…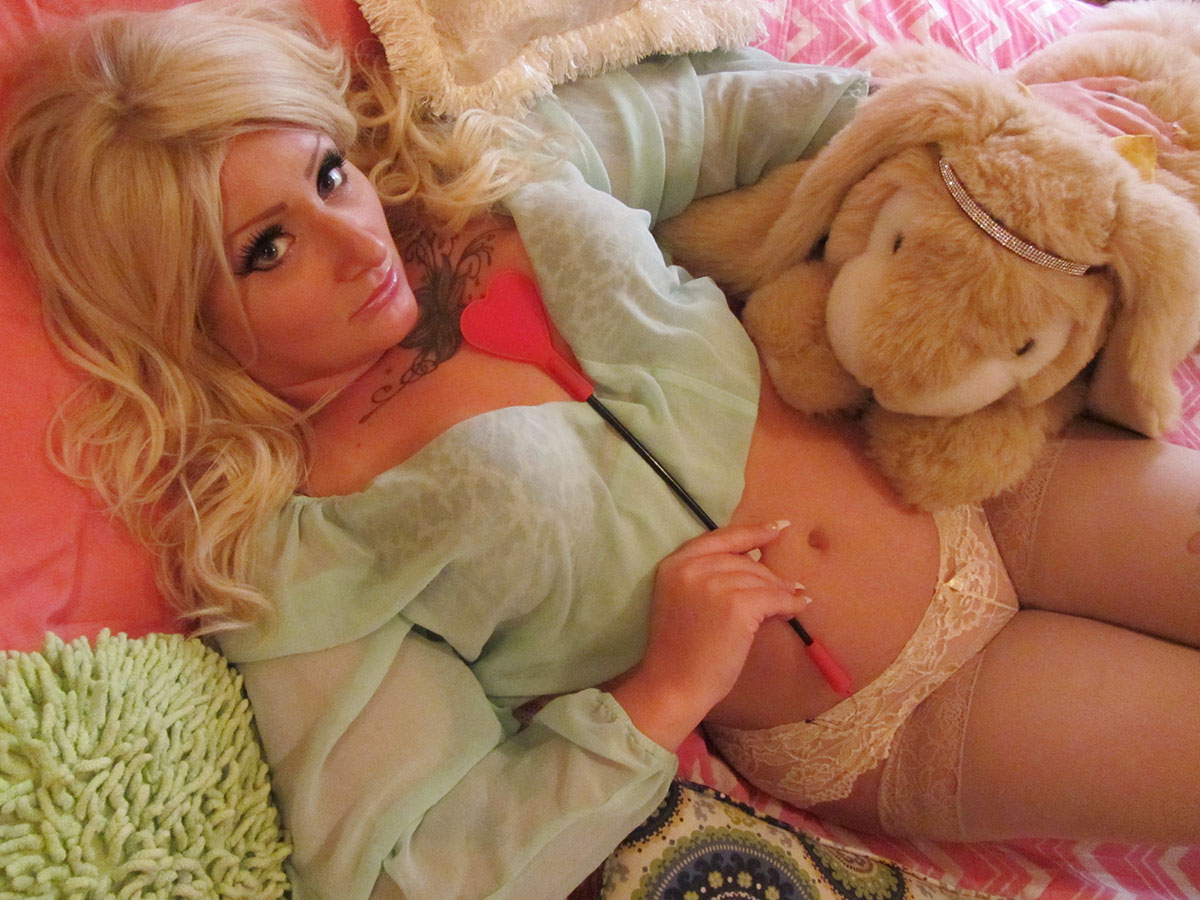 High-heels
Wearing your pumps during sex due to his/her fetish of heels. Some individuals love the way a female looks in heels, it can be a huge turn on. I found the higher the heel, the better.
Anal
This isn't for everyone, but if you're going to try it, use lots of lube and go gentle. Men feel a new sensation and enjoy the experience, it can also be very pleasurable for both parties.
Blindfolds
Removing sight can heighten your other senses, like a touch. It's exciting not knowing where you will be touched next- this is an easy entry to more kinky terrain.
Cuffs
Handcuffs are a great and simple way to achieve domination in the bedroom. In my experience, always make sure your partner is comfortable, unless he likes pain of course.
Fantasy enactment
Good ol' role play is all about acting out your hidden desires, It's not for everyone. But my experiences have always had a great outcome and lots of naughty fun.
Nipple play
This fetish involves stroking, tweaking and toying of the nipples as a form of for play or even the main event. If anyone is like me, I love my nipples played with and can orgasm quite fast and sometimes multiple.
Feet play / Footjob
When a man would like you to stroke his penis with your feet until the point of orgasm.
Toe licking
Pretty simple, the delight of living out your oral fixation with a person's toes.
Cross dressing
okay, a lot of people feel you have to be bi-sexual or gay/lesbian for this fetish. FALSE. I have encountered numerous straight individuals who love to cross dress for sexual pleasure. It is the one thing that makes them feel attractive and very sexual.
Rope tie
Many people like the feeling of being helpless, or being controlled. To tie them to the bed, etc. heightens their orgasm.
Food fetish
When one loves to make the other a delicious sundae or meal. I personally love this one as I love sweets and licking.
Orgy
Multiple sex partners in one place experiencing and exploring each other.
Do you have a fetish that you want to discuss with Cherry Lane? Email her at [email protected]