Sundae Funday: The Ultimate Food Fetish Sex Party
Posted by Cherry Lane on October 10, 2016
As everyone who's ever enjoyed my companionship knows, I am Nevada's "sweetest" legal courtesan at Dennis Hof's Famous Kit Kat Brothel in Mound House, NV. I enjoy my flavorful life at the ranch, but also enjoy giving the most delicious sex parties available.
Why? You ask. What makes me so sweet and my parties the tastiest around?
I give you the creamy, melt-in-your-mouth food fetish experience – a true one of a kind party.
My food parties consist of which ever tempting treats are to your liking, from toppings, syrups, candies to marshmallow and cakes. Whatever your body is craving, is exactly what it will be fed. Yet, this is only the icing on the cake.
What could be better than sweets & sex? Putting them together of course.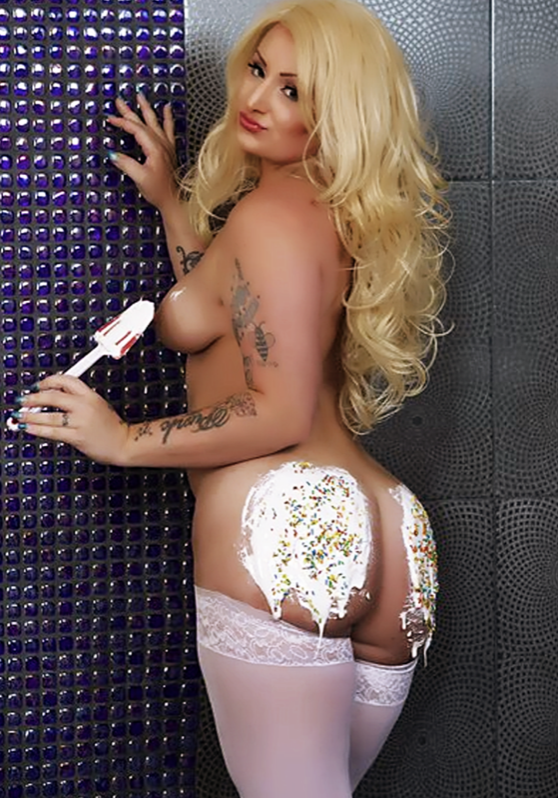 My "Sundae Funday" party, one of the most popular food porn experiences I offer, is the adult dessert you've been dreaming of. Imagine my body being the velvety vanilla ice cream upon which you can add any topping you like! Gooey hot fudge, maraschino cherries, bananas, rainbow sprinkles, and, oh yes, milky whipped cream!  With flavors galore and endless combinations, you can make it any way you want it. 
I have decided to open up my candy shop and allow everyone who has a sweet tooth or food fetish to come experience my Sundae Funday in the discreet and private setting of the Kit Kat Ranch.
My room is decorated with lots of confectionary items, the smell alone is delightful. My cotton candy bed set will definitely catch your eye and make you want to rub  your fingers all over it. Along with a colorful scheme of elegance which makes you feel comfortable and right at home. It's definitely the "sweet spot" of the Kit Kat Ranch.
For those who want a better understanding of how food fetish parties can be sensual and romantic, let me explain.
A lot of people don't understand that our senses become heightened during passion and intimacy. So taste is one of the most sensual acts you can use during any kind of sexual encounter using the mouth.
The mouth plays a very big role during sex, whether you are using it for kissing, oral sex, sucking of sorts…when sugary sweetness is indulged, it makes the whole body crave for the same pleasure which it is experiencing.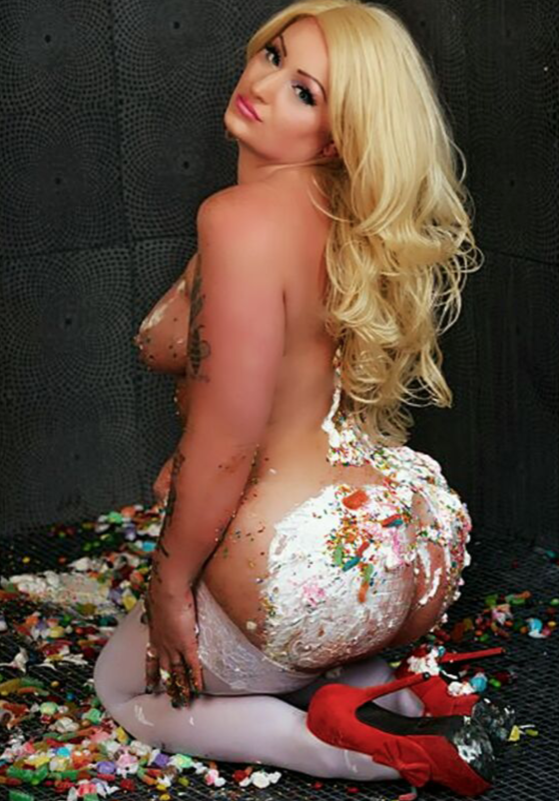 Chocolate is not only smooth, but has a rich, satisfying taste. It's nature's own aphrodisiac. You may not know that chocolate contains the two chemicals: tryptophan, which is the building block of serotonin, a chemical in the brain which is used for sexual arousal. The other stimulant is phenylethylamine, which is released when people fall in love. So food can definitely play a key role in magnifying other sensual situations. 
If you have a fantasy of food fetish, whether it's sweet or not, I am opened to everything and would love to assist you in fulfilling all of your hunger needs. Please keep in mind, I never judge. I believe every fetish is just as important as the rest, so don't hesitate to reveal your most savory secrets to me. Together, we'll make them a reality. 
So stop on in at Kit Kat Ranch today, or make an appointment for future parties or outdates. I guarantee that all of your appetites will be fully satisfied. Can't wait to have a sweet experience with you.