Hi everyone! I'm Air Force Amy – one of the most popular, highly sought-after courtesans of all time! After being in the military, I joined up with Dennis Hof, proprietor of the Moonlite BunnyRanch and throughout my award winning career at the BunnyRanch, I became a certified Clinical Sexologist, Sex Educator, Loveologist and Sex Therapist. In fact – I'm the only courtesan with these accolades in any legal brothel in Nevada!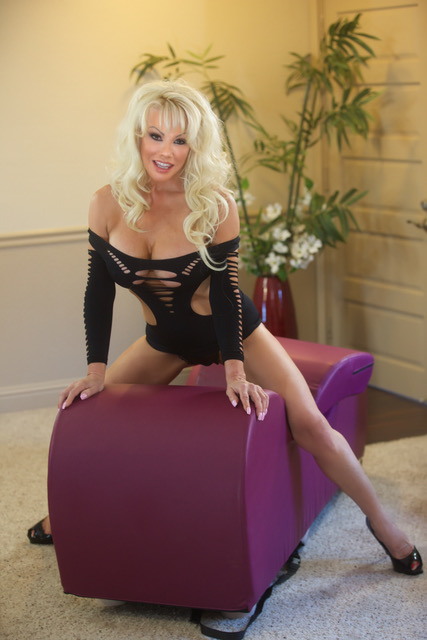 My products of choice throughout my career have been those offered by Liberator.  The first and foremost product of my choice is the Esse Chaise II – and I chose to elaborate on why they can be beneficial for people with injuries, aging bodies and otherwise limited mobility to get back in the saddle, so to speak.
When something traumatizing happens to you in your life, it can really put a damper on your ego in many ways. Depending on what happened, and even just the aging process, you may feel as though you have to rely on others for emotional support, or you feel discomfort in leaving your home. It's also important to address the physical issues and injuries that can arise during traumatizing experiences or just as a part of the aging process, and what assistance you may need after the fact. It may become difficult to do daily tasks, hobbies, cleaning, or even showering, and this can make anyone feel depressed and frustrated due to the fact that they can no longer do all the things they could do in their 20's or even 30's 40's and 50's..
A less addressed way an injury can affect our ego is in the bedroom. Depending on the injury, sex can become difficult, painful, or just downright impossible. It can be incredibly bruising to the ego to go from someone who actively participated in and enjoyed sex (and was, depending on who's talking, good at it *wink*) to someone who can't even get out of bed without assistance, let alone romp around in it.
Naturally, this can cause feelings of shame, depression, and dejection. It can also, unsurprisingly, cause intimacy issues in a relationship. Your partner may be trying everything they can to help you, but because you are too ashamed to even try, it can make your partner distant or unsure of how to help. This of course doesn't help intimacy, but rather perpetuates a feeling of disconnect between two people over an uncontrollable circumstance.
The first step to overcoming and improving injury is to know that you aren't any less of the person you were pre-injury. If it's temporary, know that you will soon be back to the person you were before, with the same mind, soul, emotions, and sex drive you had before. If it's permanent, you can still have this mindset. You may walk a little differently, or your shoulder may ache from time to time, but – neither of these things will prevent you from having sex in the future, and it doesn't take away from your attractiveness or prowess in the sheets.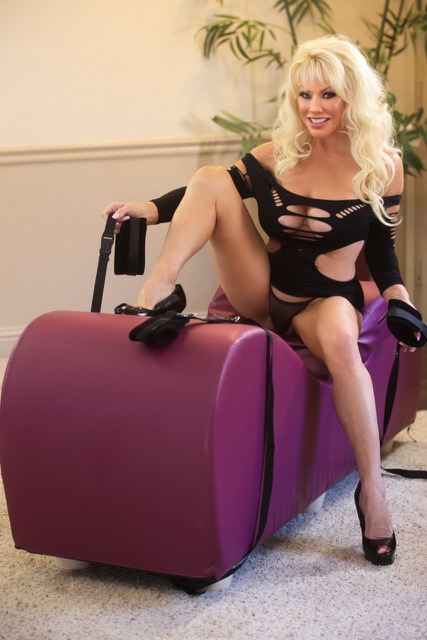 The second step is to research – and do -exercises and stretches that can help you heal quicker and make sexual activities more comfortable for you while you're recovering or rediscovering your body. If you have a major injury, you most likely are working with a physical therapist – don't be afraid to ask them about what you can do to make sex more comfortable! They are there to help you heal and regain your strength, along with how to do normal everyday activities easy again. Guess what? Sex is one of those everyday activities!
The third step is to look into other options that can help you with sex while you recover or settle in to your mature years. This is where you can have fun a make the healing process more enjoyable!
So – I'm going to be candid with you right now and skip the fluff. For this step, I highly recommend checking out Liberator. They are one of the best brands for sex toys out there, specializing in "bedroom adventure gear" and furniture. Started 15 years ago in Atlanta, Liberator wants people to use their products to inspire creativity and imagination in the bedroom – nothing is off limits with Liberator. I love when clients of mine tell me they have heard of and even use Liberator products in their own sexual encounters – and of course, I just love and enjoy their products myself, in my professional work as well as in my own personal life.
Depending on what you're looking for, they have something for everyone – pillows, blankets, mounts, bondage products – there is something for someone of every kink. And, of course, we can't talk about Liberator without talking about their furniture. Possibly their claim to fame, Liberator has taken furniture and turned it into a concept of "how can we make this the most comfortable and most pleasurable piece of furniture possible?" What in turn was created was, and they quote, "The best invention for sex since the bed."
Their furniture is specifically designed to help with position aid and work in tandem with intimate accessories that help increase mobility, stamina, and of course pleasure. Their furniture also works for any couples of any body type and size – while one size may fit all, you are guaranteed to have a personalized experience with their equipment, no matter what you buy.
They're also great with adding extra support for positions you know and love, as well as help you and your partner discover new positions. Liberator takes pride in crafting their furniture to make sure every angle, curve, and elevation will heighten the sexual experience for each and every person involved.
"Ok," you say, nodding and possibly getting a little turned on at the idea of having furniture and accessories specifically designed for awesome, mind-blowing sex. "But – how can Liberator and their furniture help me with sex when I have an injury?"
That, my dear, is where the Esse Chaise II comes in.
Esse Chaise II
So, what even is an Esse Chaise, and why is there two of them? The Esse Chaise started as a chaise lounge specifically designed for sex; it has the right curves and humps to make sure any position you use on it is as comfortable and sensual as possible. Esse Chaise II takes it up a notch by having a longer and narrower body, making it easier to straddle and get creative. Every position will provide you proper comfort and cradling because of how accurate the changes are to the curves and angles. It even comes with a headrest, offering 5-inches of height for straddling or kneeling. The synthetic leather cover is removable, making it easy to wash between sessions.
Why do I love this product? Liberator took the time to take a product that was already seen as perfection and expand on it. They took the reviews of their customers and edited every detail to take an already erotic and unique experience and make it even better. I use it personally for my own sex life and with my clients – and clients always say their best intimate experiences with me have been when we've incorporated the Esse Chaise II. While the Esse Chaise is still available for purchase, I highly recommend skipping it and going for the Esse Chaise II.
How is it good for injuries? Imagine if you have a back or neck injury, and you're lying on a flat bed trying to have sex and also be comfortable. Lying in bed without the sex aspect is already so uncomfortable with those injuries, right? So how could you be comfortable with sex thrown into the equation!? Esse Chaise II is designed to offer support for the back, neck, and hips. The curves align perfectly with the natural contour of the body, meaning you will have the perfect amount of support for your lower back. Using the removable headrest can ensure neck stability, giving you comfort while giving you pleasure. Stand behind it and place your hands on the higher hump for added standing support. Be able to straddle the longue easier due to its decrease in width from the first iteration.
"…the Esse Chaise II reinterprets the unique interplay between the Kama Sutra and Tantric Sex – enabling couples to enjoy lovemaking without compromises."
This means, whether you're physically having sex, enjoying a mind-body connection, or delving into any kink you may be into, the Esse Chaise II can support you in all your and your lover's needs.
While having sex or intimate relationships with an injury may seem impossible at first, it definitely doesn't have to be. This is a great time to do research into sex props and products and think about they may help you outside of enhancing pleasure. If you're suffering from an injury and are looking for hope, I highly recommend Liberator's Esse Chaise II.
I have personally been using the Esse Chaise, and now, Esse Chaise II at the Bunnyranch for over ten years now.  I've had major success in creating super imaginative and new experiences as well as incorporating it's use for overcoming physical limitations tpo.
If you're someone who has had difficulty with exotic sex positions in the past, or you are experiencing difficulty in basic bedroom positions now, you could benefit greatly from using the Essse II that I have available for your use with me at the Bunnyranch. Due to the multitude of adjustable angles, it's easy to find a position that's comfortable on the hips, knees, and wrists. You can have the man on the bottom, or the woman on the bottom depending on which one of the hundreds of positions you indulge in. Even traditional positions take on a unique, erotic edge! There are countless possible ways to use the Esse II. My guests with mobility differences have  found great benefit from having the Esse and Esse II available, as it allows them to experience sex positions their bodies otherwise wouldn't be able to handle.
Are you ready for me, the consummate professional, to personally guide you through a variety of fun and fulfilling intimate positions to regain or even create for the first time, super satisfying sexual experiences that you will treasure for a long time coming by incorporating Liberator products and especially the Esse and Esse II Chaise?
You can absolutely do exactly that and a whole lot more in a perfectly safe, legal and 100% discreet adult entertainment playground, world renown for it's customer satisfaction and impeccable reputation made famous by the late great Dennis Hof and me, his #1 gal and America's Sweetheart & Living Legend in the World of Sex the BunnyRanch.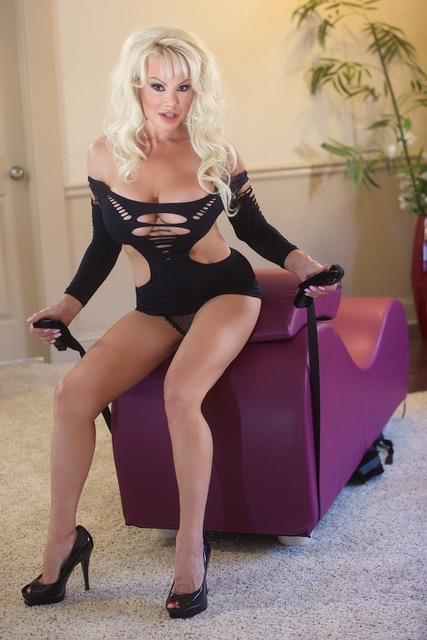 Air Force Amy is the most experienced legal courtesan in the entirety of Nevada. She is the ONLY certified Clinical Sexologist, Sex Educator, Loveologist, and Sex Therapist in any legal Nevada brothels. With over 25 years of experience, Amy is your number one choice at the Bunny Ranch for physical, spiritual, or emotional connection and healing. Email [email protected] 
See her Profile BunnyRanch.com/Air-Force-Amy
Visit the Official Air force Amy website www.airforceamy.com,
Email her directly [email protected]
Visit www.liberator.com for more of the best intimate products on the market and in the world.
Bring your Liberator products with you and get professional instruction and a 20% discount on any activity Only with Air Force Amy at the BunnyRanch.