Dennis Hof Launches Bunny Ranch Radio on
SiriusXM's Vivid Channel 102
Bunny Ranch Radio on Sirius XM, part of Vivid Radio, Channel 102.
Thursdays 7 pm ET / 4 pm PT


---

Rebroadcasts Mondays 7 am ET;
Fridays 12 am, 5 am, 10 am, 2 pm ET;
Sundays 11 am ET
The girls you've seen on HBO and Showtime finally come to SXM along with their ubiquitous, loquatious and fascinating leader, Dennis Hof.
Click here for more info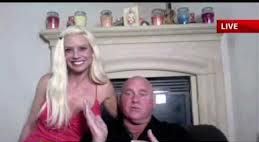 On Thursday, November 21st, Bunny Ranch owner and star of "HBO's Cathouse" Dennis Hof launches Bunny Ranch Radio on SiriusXM's Vivid channel 102 at 7:00 pm pacific/4:00 pm eastern. Hof will host the show himself, and he will feature all the ladies of his seven legal brothels as well as frequent celebrity guests. The radio show will air live each week from the world famous Bunny Ranch, which is the same location where all twelve years of HBO's smash hit reality series "Cathouse" was filmed.

"We have talked for years with SiriusXM about doing a radio show from The Bunny Ranch", says Hof. "Farrell Hirsch ran Playboy Radio for years before he took over the new Vivid channel, and he's a great friend and a real talent who I have wanted to work with for years."

Many of the girls of The Bunny Ranch have also been featured in adult films and magazines, including Hustler, Penthouse and Playboy. The Bunny Ranch has also just launched a new partnership with Penthouse that will feature many of the girls who will appear regularly on Bunny Ranch Radio.