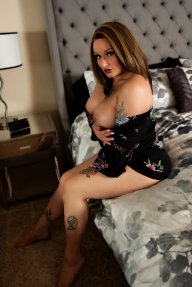 Tweets by @cherrylane912
Gender:

Female

Birthday:

September 12

Location:

Occupation:

Compassionate Companionship
CherryLane
The Passion you want, The Woman you need, Female, from [email protected]/ LOVE RANCH NORTH
♡ I will always work within your budget to create a party package just for you. Email me today at [email protected] Dec 15, 2017
CherryLane was last seen:

Jul 22, 2018 at 10:10 AM
Loading...

Loading...

About

Gender:

Female

Birthday:

September 12

Location:

Occupation:

Compassionate Companionship

♡ ​




Cherry Lane




♡​


Are you prepared for more than just an "everyday" encounter?
One that will not only allow your senses to elevate to a new level, but your mind too?
When was the last time that you had an experience that you thought about non stop and have never wanted it to come to an end?
Well, not only can I guarantee an experience that will fulfill your every wish..
I want you to experience it and more with me!

A beginning of a relationship that will only grow with time, grow within eachother..
The relationship you have searched upon and now is yours.


Hi there!
My name is Cherry Lane and I would love to meet you. Getting to know the intimate side of you, from the smallest freckle to your upmost intimate thoughts and ambitions.

Are you fancying the idea of coming to Love Ranch North and spending time with an amazing woman with exceptional talent?
Look no further, I am yours! I am very skilled and experienced to provide you with a once-in-a-lifetime experience.

I not only offer true specialties which I provide with great passion..
I also have gained a great reputation over the years with reviews to show the genuine experience I offer. I am very fortunate to have people in my life that trust their initial thoughts and decided to visit with me.

With my credible specials and so much more..
I would love for you to partake in all I have to offer.


Spending time with me is an assurance that everything you thought I could be, I became more!
Gaze into my green eyes and feel the connection run freely through your body, the connection you so sought after. A connection you wanted, The package deal simply made for you!

I enjoy meeting new people and love seeing the people who already mean so much in my life. Seeing them smiling is so special and means so much. I refer to myself as a professional courtesan here at Love Ranch North, being another big part of my life and who I am.. Even though others refer to it as a "job", I refer to it as a career that I do with great passion and the purest hospitality. I dedicate all of myself to make a wonderful connection with you and to make all of my guests feel like they are visiting with a personal friend, always.

I am a very well know Courtesan know for my unique sweetness and passion. Being with me will be unlike others you have seen previously and you will see why I stand out from the rest!

I couldn't be prouder to be as rare as a "diamond" in the large collection of beautiful, diverse women.
My classic beauty, genuine personality and positive outlook in life enables me to adapt to diverse social situations, being professional and discreet at all times, making me the perfect companion for any and all occasions.

I am a tall, radiant 5'6" blonde, head turning beauty, with an authentic and curvy, German body. I have beautiful green eyes with beautiful lips to match, great thick legs, dazzling curves, a fantastic backside!
My inner beauty shines through making me the "inner glow" that will change you and your life forever.

Originally being from Baltimore,MD, I am very outgoing. I enjoy more than anything than making new friends and having fun while doing it. I believe that people are the greatest assets in life, like fine gems..
each shine in there own way.

I hope I am that loving person that will show you all the wonders in life, engaging you in all there is!
One that can offer and appreciate you for you at all costs, never being judgmental.
To stay in touch and stay in mind for a lifetime of memories to create is where I want to be.. with you!

If I am lucky enough to keep such a wonderful person in my life, I hope you will revisit me again.

I have a very soft, warm touch that will embrace you and make you feel even more comfortable in my presence. I give my self fully to every single experience here.. meaning that you will have my full attention, making this experience as extraordinary as you are!
I love what I do here and that shows in my smile and attitude when we are together, wherever we may be.

As a well educated, intelligent, fun loving lady you will feel at home with me. There is no subject that I can't contribute to. I read a lot as well as write, I am currently in school for English Literature and plan in the future to teach.
I enjoy stimulating conversations and It would make me happy to be your companion for any and all events. Whether we are spending alone time together, or a lady of your choice from the ranches.. even your personal lady from home.

You will notice that I have a "social butterfly" personality that is very comforting and nurturing.
I love that my endeavors allow me to create long term relationships and enjoy longevity with people that I have known for the past 2 years and people that I meet now.

I feel that every relationship I built here within the ranch, whether is one visit or long term helps me grown as an individual and that means the world to me! Every date is a chance to meet new friends and begin wonderful relationships.

Your experience will be easy and pleasurable from the very first time you contact me to when is time for you to return home. I am able to help you plan your trip every step of the way..
from flights, hotel, activities, places to eat, airport pick up and drop off, places to visit.

This will assure you will only have to concentrate on our time together whether it is "in house" ranch party or your own personal hotel room.

At first, the idea of visiting Love Ranch North might overwhelm you, making your nerves go into overdrive..
but as we get to know each other I guarantee that I can put you at ease. I will reassure you that there will be no intimidation or pressure while being with me, you will have the best experience you can imagine or better! I hope to give you an experience that will exceed all others and have you wanting to come back!


I will give my best to make you feel comfortable, at ease and that no question is to little or insignificant for me to respond. "I have never had a hopeless case and you won't be the first"
Your visit will be as smooth as you deserve, you have my word and my word around here is precious to me and validate by the many wonderful people I had the please to meet.

Our special time together, whether public or private, will be playful and sensual, slow as you wish and sexy as we can make it.
I am a naughty girl, given the opportunity. I give a great massage, and I would love pamper you. Fulfill any and all of your fantasies would be my absolute pleasure.

I have done countless of outdates where I have the opportunity to show everyone what I love about Nevada. There is so much to do around here. There is something for everyone that may require extend time together. I love outdates, overnight dates, and I will personally pick you up in a limo from the airport to travel to our destination in one of our town cars or in my personal car, just let me know what you prefer

We can go from a quiet yet full of vigorous activities in the bedroom to a amazing walk on the trails of Lake Tahoe and surroundings, rent a boat at the lake, ride bicycles, venture on paddles boards at the lake, a simple drive thru the amazing views around here, stay at the casino of gambling is what you enjoy, show you all the couture and history that Nevada has to offer, take you to concerts and plays when available during your visit, we have also amazing places to eat that you will think you are in a town like New York City.


My hobbies include reading and writing, they are my true passions I enjoy!
Already having an Associates in Small Business Management, I decided it was time to study something I really felt is important to myself and just as rewarding in my life.

I am currently a student studying English Literature. Taking online classes allows me to have more time focusing on you and other freedoms on campus classes simply won't let me have.. such as "time." Within my career time is very important and necessary.

I am very passionate about literature and plan to teach in the future. I enjoy working with children. If I can teach them something new and show them how fun reading and writing can be, then I feel a huge part in my life will be completed in a sense.

I would love travel the world in my lifetime. New cultures and places have always intrigued me.

After finding out more about me within this read, you could conclude what a great match we would be and the amazing times that are yet to be!

Let me be part of all that is special to you.. from birthdays to anniversaries.. the events are endless and so is my experiences with you.
So please email me at

[email protected]

and let's arrange your visit and allow me to show what all you have been missing!

Meeting you is a personal goal of mine!


♡ You can find me in the Parlor
Tuesday through Saturday….
6pm until 6am… 8am on weekends…. I AM LOCAL, only minutes away.




♡ I will always work within your budget to create a party package just for you.





♡ Appointments highly recommended, Walk-ins always welcome!




♡ MY FAQ's PAGE LINK
http://www.bunnyranch.com/forum/index.php?threads/cherry-lane-updated-faqs-page-check-it-out.41841/
♡ FEATURED in INSIDE THE PORN magazine JAN 2017http://insidetheporn.blogspot.com/2017/01/cherry-lane.html?m=1


♡ CONTACT info-


[email protected]


Tweet me @Cherrylane912
♡Snap me Cherry_bomb912
or contact the Love Ranch North at 775-246-7252


♡ CHECK out my BLOGS!
http://www.bunnyranch.com/blog/food-fetish/
http://www.bunnyranch.com/blog/?p=1448
http://www.bunnyranch.com/blog/sploshing-food-http://www.bunnyranch.com/blog/?p=1448/
http://www.bunnyranch.com/blog/sex-work-attire/
http://www.bunnyranch.com/blog/tarts-for-trump/
I can't wait to begin this new journey of passion & companionship with you!

♡ Cherry Lane ♡


"The Passion you Want, The Woman you Need"




[email protected]


Twitter @Cherrylane912
Book appointments at (775) 246-7077


http://bunnyranch.com/forum/index.php?media/cherrylane-loveranch-net.28179/full




Dont forget to email me at

[email protected]

and Twitter @cherrylane912 as well as instagram @cherrylane912

Interact

Content:

Phone Number:

7176508702

Twitter:

cherrylane912

Signature

-Ask about my sweet "Food Fetish" parties and my "Luxury Romance" menu-

Bio Video - Bio Video2 - Love Ranch Page - Bio - Faq's Page - Reviews


Come visit me!

Wednesday - Saturday 6pm until 6am Sunday (Only Day Shift) 6am until 6pm
Monday & Tuesday by Appointment with Deposit only


Let's Chat!

[email protected]

​

Loading...

Loading...