From Charlie Sheen "Goddess" to a New Life at the Love Ranch Vegas
Posted by Elizabeth Bentley on April 3, 2017
I'm in a good place right now. I'm a happy, healthy young woman with a bright future in front of me. I'm bursting with boundless energy and I can't wait to explore all of the amazing possibilities the world has to offer. I just started an exciting new job and I'm thrilled about my life!
Not too long ago, this wasn't the case. Less than two years ago, I was going through hell because I was associated with a shocking and highly publicized scandal involving one of my clients. As a result, my most cherished relationship was destroyed, my career was in dire jeopardy, I was publicly humiliated, and I was on the verge of suicide. You see, I'm Sara Elizabeth Bentley, and I'm a former companion of actor Charlie Sheen. One of the women that he referred to as his "Goddesses."
Charlie was an admirer of my career in pornography. Since the age of 19, I had achieved a great deal of success as a pornographic actress, having starred in over 300 films to become one of the most recognizable names in the industry.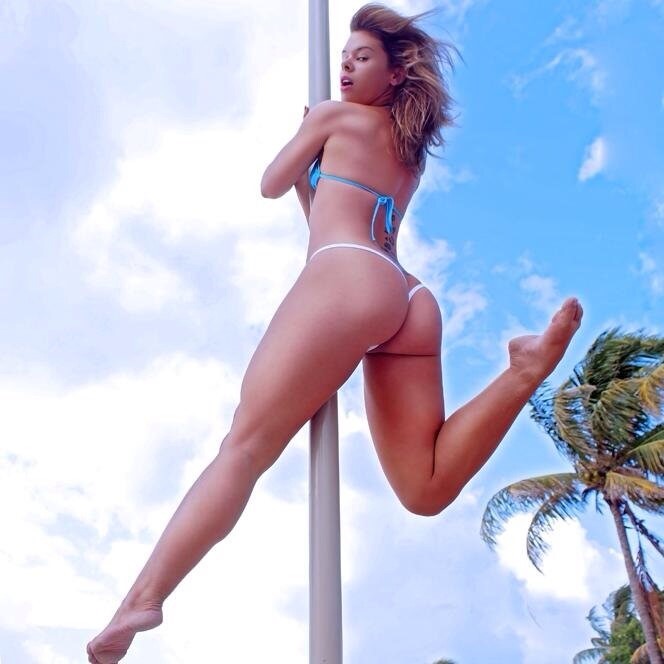 In late 2015, when Charlie revealed that he was HIV positive, the revelation sent shock waves through the adult entertainment community. Since I was publicly known as one of Charlie's paramours, I was immediately ostracized from the porn world and couldn't get work as an adult video actress, despite testing negative for HIV time and again. My boyfriend at the time, who I cared for deeply, left me. I was alone and my heart was broken. I couldn't deal with it. I flipped and came close to ending my own life in a desperate cry for help during a live video webcast. If it wasn't for the phenomenal support I received from the online community at that suicidal moment, I might not be here today.
I thought there was no coming back from such overwhelming despair. I was in the midst of a nervous breakdown and all I could think about was killing myself. A close friend introduced me to painting during this tumultuous time and I discovered a form of expression that took my mind away from the situation involving Charlie.
I painted prolifically during this period and displayed my artwork online. The same people that saved my life, the online world of invisible admirers and supporters, began to purchase my artwork. Now, a year after beginning my love affair with art, my paintings can be found all over the world, from Perth to Vancouver.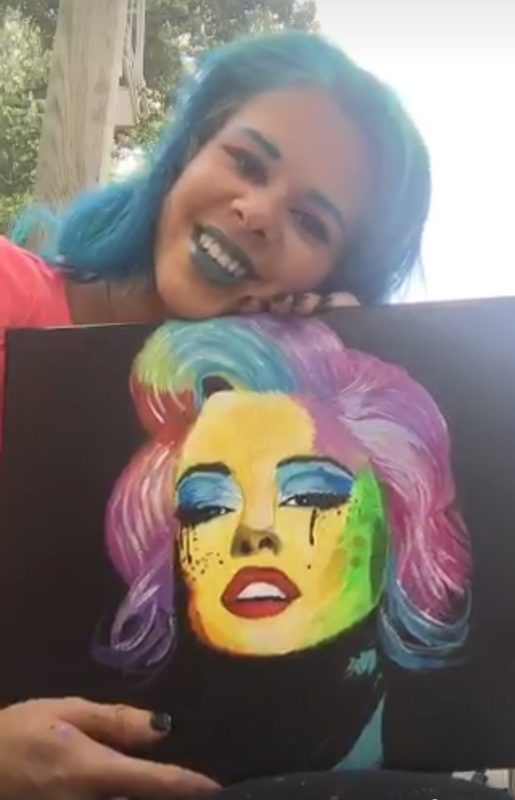 Through my art work I was able to pay my bills and draw myself out of my depression. But my true passion is adult entertainment, and I've decided to dive head on back into the industry. I refuse to let the media label me as an irresponsible, ditzy Jezebel. The truth is that I'm one of the world's greatest lovers and I'm constantly inundated with requests for my unmatched companionship.
In fact, a fan paid for my flight to Dennis Hof's Love Ranch so that he could see me in the setting of a legal bordello. At the brothel I discovered an environment where I can let my sensual companionship skills flourish, bring joy to my fans and supporters around the world, and build a stable financial future.
Charlie Sheen searched far and wide to find me. The next embattled sitcom star who seeks my counsel won't have nearly as difficult of a time discovering my whereabouts…I'll be right here at Dennis Hof's Love Ranch Vegas.