Keep Calm and Tell Me All Your Secret Sex Thoughts
Posted by Zoey Cherry on May 16, 2018
People keep a lot of secrets to themselves. Sometimes the secrets run deep in their psyches, and they come to professional sex workers like me for help in expressing their "forbidden" erotic fantasies, because you can ask a courtesan for almost anything a horny mind can imagine. That's why we're here. Ordinary people just aren't as experienced, skilled, adventurous, and nonjudgmental as we are.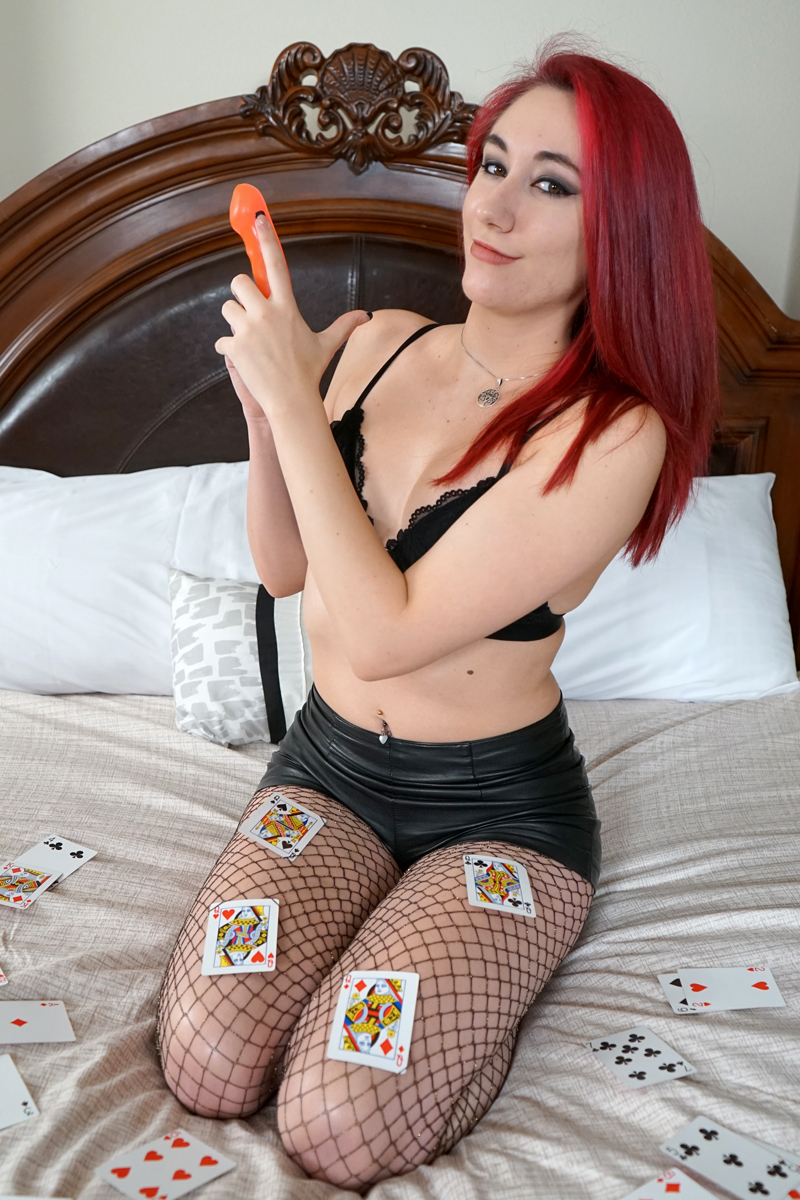 One of the areas where I excel is in fulfilling my male clients' fantasies through role-playing. I recently had an encounter with a young man I'll call Randy, who presented me with an unusual request: He wanted me to employ all my feminine powers of persuasion not just to act out his sex dream, but to first discover the secret he was hiding. I didn't know what we would ultimately do once I got him to reveal himself, but I appreciated the challenge. It turned me on.
I look good in high-fashion outfits, so I thought I'd dress myself up as the kind of mysterious, alluring female characters that you find in James Bond films. I've always liked the fact that Bond Girls are most often not only beautiful, but capable of matching wits with James himself or one of the many villains he faces. (Often, they save 007's ass from death at the last minute.) Before I began, I opened my dress blouse several buttons down to show some cleavage, and dabbed a bit of scent between my breasts.
I set up a chair in the middle of my room, and ordered Randy to take a seat. I bent down, took him by the chin, and looked mock-sternly into his blue eyes. "This is an interrogation, my young man," I said, with a forcefulness that surprised even me; I even threw in a kind of foreign accent of my own invention. "I will find out everything inside that handsome head of yours." I leaned down next to his ear, and whispered, "One way or another," then flicked my tongue against his earlobe teasingly. He shivered with excitement. I had his undivided attention.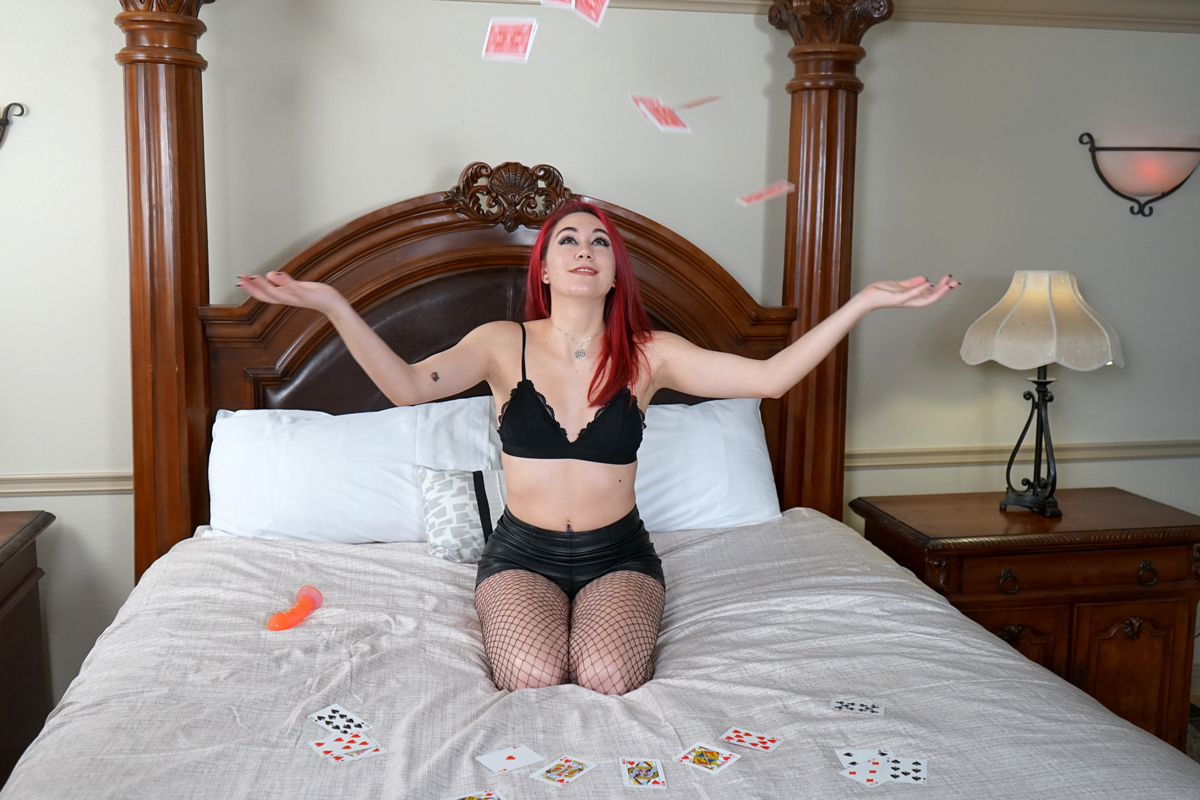 I straightened up, opened my legs, and straddled Randy, settling my soft pussy mound right on his crotch. I felt him grow hard against my body—but I wasn't ready to admit him to my holiest of holies yet. I rocked my body gently, rubbing myself against him slowly, enjoying our mutual body warmth. I haven't had a dry hump since I was a teenager, but rubbing my coochie on his cockshaft through our clothing was unexpectedly thrilling. I even gave myself a quick, sharp climax, and had to slow down or I would have soaked my panty and pants with my pussy juice. As for Randy, he was stiff as a power pole.
As I continued doing the rocking-horse thing on Randy's cock, I took his face
into my hands, drew his mouth to mine and kissed him ardently, holding the
kiss just long enough that when I broke contact, he was breathless. "If you tell
me the truth," I said, "there will be many more kisses like that. What do you
have to say?"
"I can't," he answered, his voice breaking. "I'm too ashamed. And embarrassed. I just can't tell anyone." He looked as if he might burst into tears.
"I have seen much of this world, my friend," I assured him. "Nothing surprises me. I have met many men, and I am here with you now." I hugged his face into my chest, welcoming him into intimacy. His hot breath was making my nipples hard in my bra. I sensed that it was time to push for his full confession.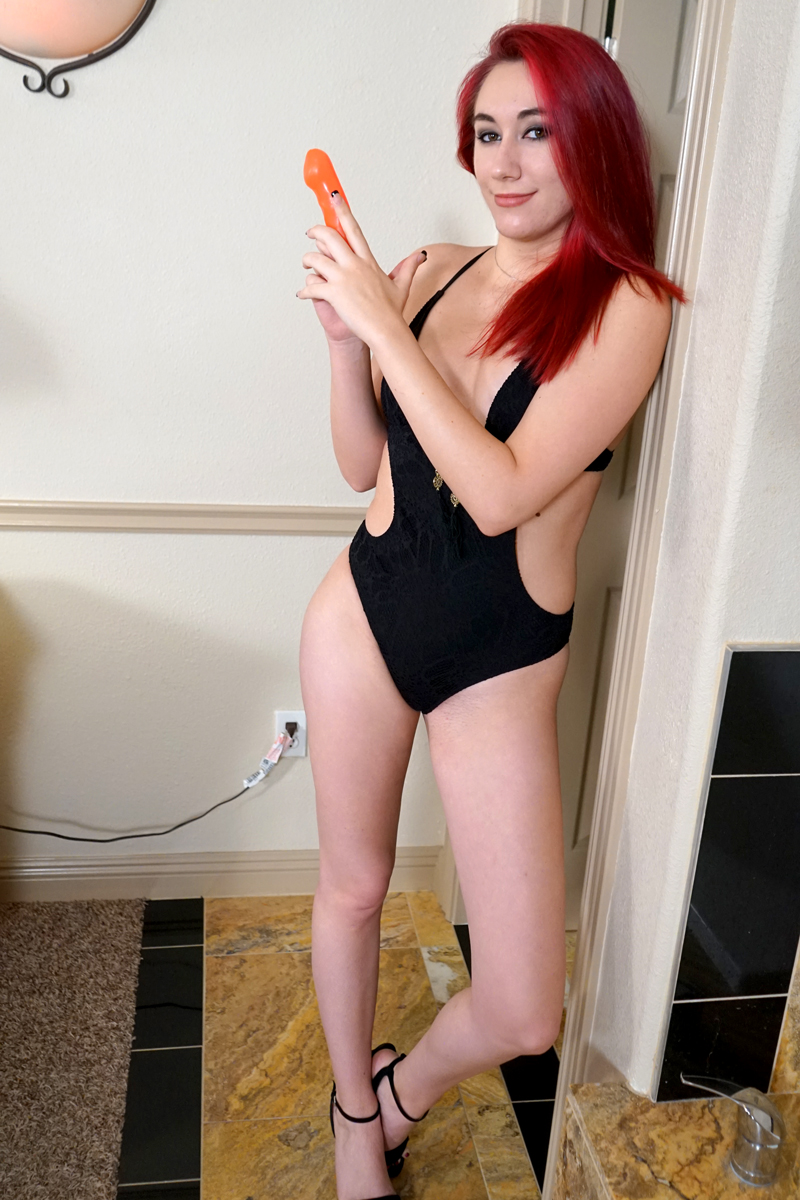 "Never fear, my love," I cooed. "Whatever you have to tell me will never leave this room. You can trust me."
"I haven't had sex for two whole years!" he blurted suddenly. "Tons of girls have turned me down! What is wrong with me? I feel so… unmanly."
I felt a rush of sympathy for him, and took a few seconds to search for comforting words to say to him. "Those girls didn't know what they were missing. Do you like girls?" I asked quietly.
"I love girls so much," he said. "The last girl I had sex with was so friendly and affectionate, and she just loved to fuck. Most girls scream when they climax. She would laugh, this big, sexy, womanly laugh," he explained.
"What happened?" I asked.
"She had to transfer to a college in another state to get her nursing degree. We lost touch…" his voice trailed off sadly.
"Then you need to get back in touch," I answered immediately. "Let me help." I slowly dismounted from his lap, and knelt down next to the chair. "I am going to touch you, a little at a time, bit by bit, because you haven't been touched in a long time." (I also thought that unless I took special care taking his cock out of his pants that after two years' frustration, it might go off like a fountain. I wanted to save that pleasure for him later.)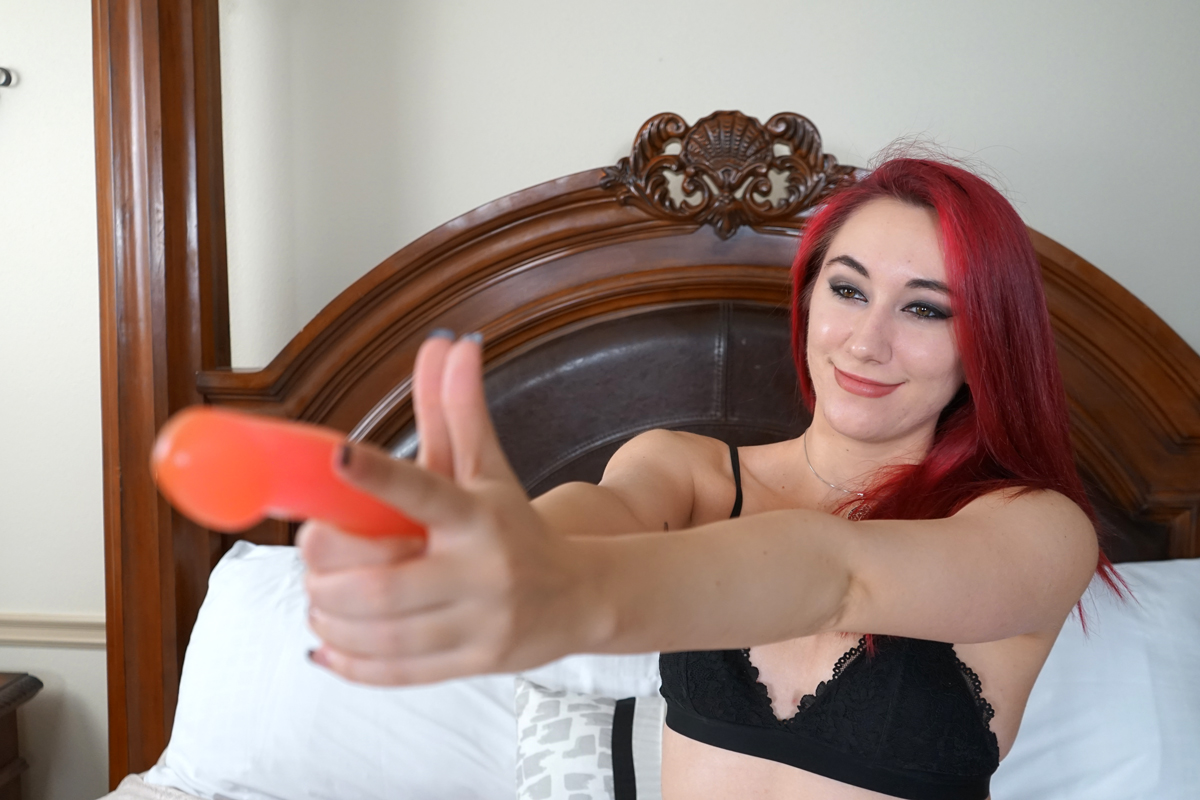 I pulled open his belt, unbuttoned the top of his pants, and, very slowly, drew down the zipper. He was wearing boxer shorts underneath, so it was easy to reach in through the front opening and extract his stunningly erect penis. It really was beautiful (and I see my share of male organs in my work). It had an elegant head, like something on a Greek statue, with a long, healthily veined shaft. I wondered which stupid girls had refused to suck and fuck this outstanding specimen of manhood?
I tore open a condom package, took out a clear rubber, and rolled it down the full length of Randy's rod. I was about to give him a good, hard sucking, and I wanted to see that pretty dick of his through the latex material.
But first, I held his hard-on in my hand, squeezing it, massaging it, and admiring it. Looking up, I saw Randy crying with joy. Making people happy is the best part of my job.
And nothing makes a man happy like a playful, messy blowjob. I grasped his cock, which he was thrusting toward me hungrily, and slipped almost all of it into my mouth. I nursed at it; I grabbed it and took long, tight sucks, making a popping sound when it left my mouth, then fastening on it strongly again. After more than two years of waiting, I expected him to pump the condom in my mouth full of cum. But he didn't, though he was moaning and fucking my mouth desperately. I appreciated his control, and decided that it was time to remount him, but this time, sans my dress jeans and panty.
I squirted some lube on the part of the condom fitting around the head of his dick, stood up, dropped my jeans and my panty, threw a leg over his body, aimed his cock at my vagina, and sat down firmly. "Whoop!" I uttered, feeling his formerly frustrated manhood penetrate me deeply.
There was no doubt about one important fact: Even after two years of enforced celibacy, Randy still knew how to fuck. I bounced on him, and he caught me with strong upthrusts as I rose up. We were rockin' in rhythm. Eventually, we settled into a no-space-between-us method where the base of his cock stroked my clit as we rode back and forth. I squeezed him back with my pussy muscles, which are really responsive.
Just before we came together, we fell into a kind of trance that happens when two people fucking lose track of everything but the sensations their bodies are feeding them. The sexual tension was building up like mad. He was making the monkey face and I was making the cat face as we approached the end zone. Then we were grinding our genitalia together, uttering senseless words, laughing, howling, groaning, and finally, collapsed. My pussy was throbbing. I climbed off Randy, and saw that his condom was filled to be brim, as they say.
"That was some powerful secret you were living with," I said to him afterwards. "But I hope I've helped you bring it out into the open, and relieve your distress." Randy just smiled, but I knew I had made a new fuck-buddy.
If you've been working too hard and doing without sex, I'm here for you. If you're getting enough sex but need an erotic tune-up, I'm here for you, too. If you've been contemplating a fantasy but have never realized it, my pussy is willing co-star with your cock in the hottest sexual drama you can imagine. Like any Bond Girl, I'm beautiful, sexy, smart, resourceful and versatile in bed. Contact me and let's plan an erotic mission together!