Epic Handjob
Posted by Anita Bianchi on April 13, 2017
I give Epic Handjobs. As a licensed courtesan at Dennis Hof's Bunny Ranch, I love to please a man — and sometimes a new client walks in without any idea of what to expect. Once a customer makes themselves comfortable here in our peaceful and discreet sex paradise, they can begin to explore all of the sex party options I offer. A handjob could easily be one of the most overlooked requests and it deserves a much higher grade because I notice men are surprised when they enjoy it as much as they do. If you want a mind-blowing orgasm, I think mental stimulation, ever-present desire, and a good technique are what make handjobs a highly erotic selection. Whether you're looking to get off with a quickie before work or want to incorporate some manual dexterity into a more involved sexual scenario, an epic handjob might be just the thing to put you over the edge…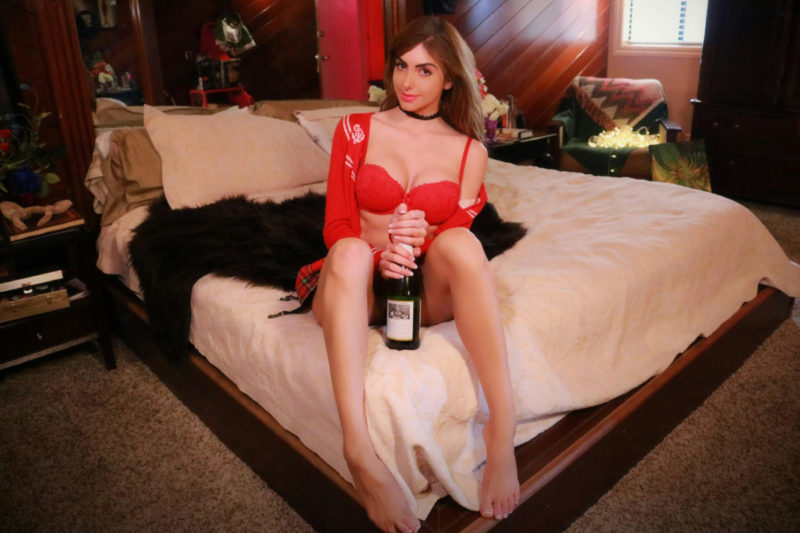 I like to undress you, lay you back, run my body up and down yours while you watch me from every angle of my mirrored room. My clients are worth a lot of seduction and it can be very hot to take it slow for the first minute or two. A nice touch we do here at the Bunny Ranch is to get you ready to party with a hot towel — the warmth, gentle pressure, and touch can make for a better party experience while also being stimulating. I use my body to kind of drift over yours, to press seductively and softly into you and to let you see my naked body.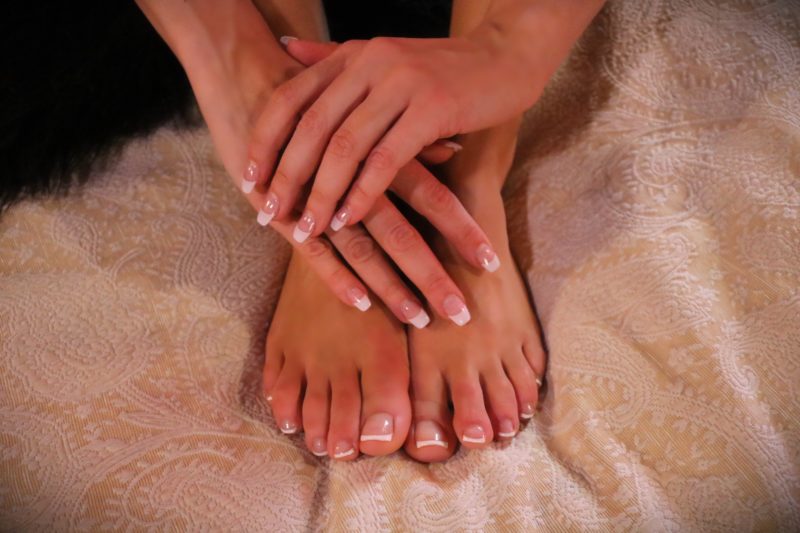 I love when a man runs his hands up and down my entire body. You can touch every part of me yet you can't penetrate me (yet…). Role-plays that have a restriction or a taboo theme can go a long way in a party that offers great handjobs. Desire and restraint can be a major turn-on!
Another great aspect of an epic handjob is that you can see every part of my body as I please you. I can also reach other parts of your body and use my touch to get you hot. The neck is a very erotic area — I like to be able to sigh hotly in your ear and put sexy hot breaths and kisses all down the back of your neck and shoulders. I like when you grab my head and hair in your hands and dirty talk with me… it's the naughtiest lap dance you'll ever get.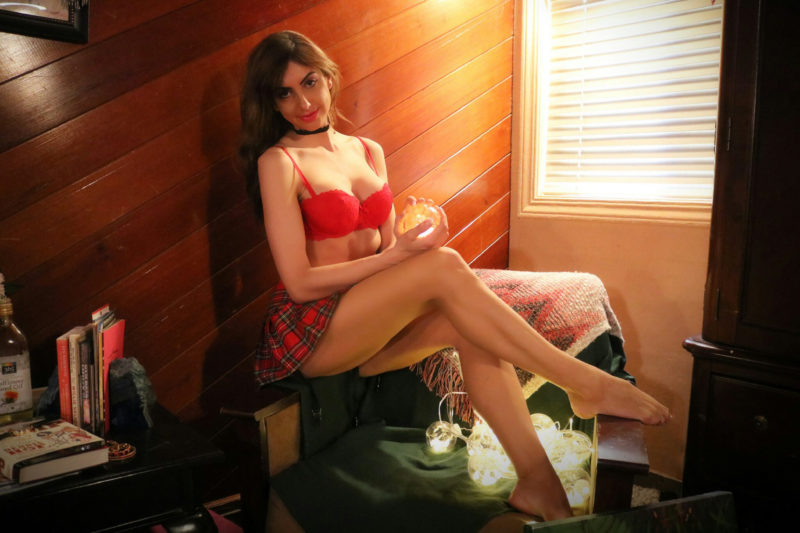 Aside from lube, I think the most crucial factor in a great handjob is using both hands. I was surprised when one of my first boyfriends showed me how hard to really grip and while I never give too much pressure, a consistent grip and rhythm of the thrust is really important in a totally thrilling experience. A key element is switching it up a bit – but not too much. I like to stay consistently playing in certain positions with my grip and generally I find there are about three different ways that are sure to get you hot and throbbing. I naturally have long slender fingers but large soft palms. When my hand grasps your penis I use my palm to really simulate the softness and tightness of what it would feel like to enter me. I start at the tip and expand my hand with the same pressure as I glide it up and down your shaft. If you are aroused with having your nipples squeezed, pinched or played with I will alternate my other hand between them. I also always use my other hand to run my nails in soft swirling circles over your balls, inner thighs or even lower if you like it.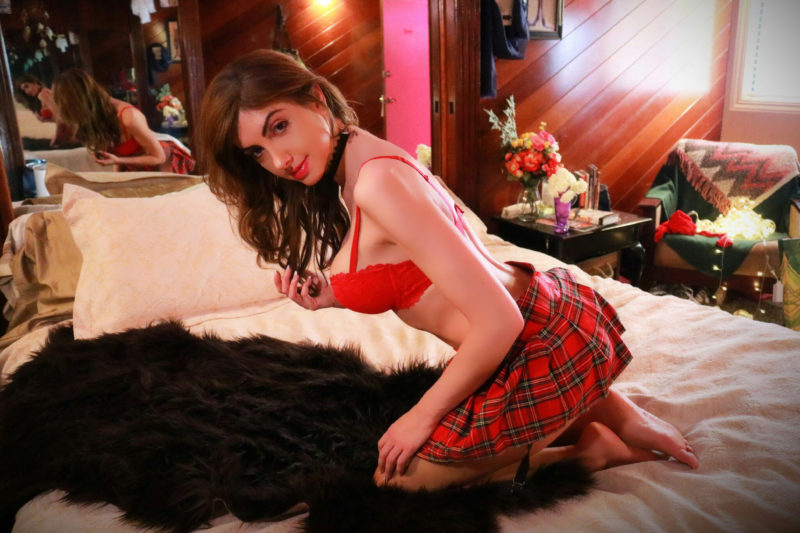 The underside of your penis is generally the most sensitive and typically this is where my fingers run up and down you. I also think holding the base of your penis and stroking with a perfect rhythm is sexy because it lets you see how big and hard you are. I like sexy eye contact and I love it when you watch me play with you.
Another way that I like to use both hands is by intertwining my fingers together as if I were going to pray and gliding my clasped hands in a tight encapsulated grip while working it up and down. It can be a hot view if I am on my knees and straddling one of your legs. Its even better when I fold my body down over your leg and can slide your penis in and out of my breasts. Its extra hot, extra slippery, and extra erotic. I like to hover with my chest over you and have you squeeze my breasts together while thrusting.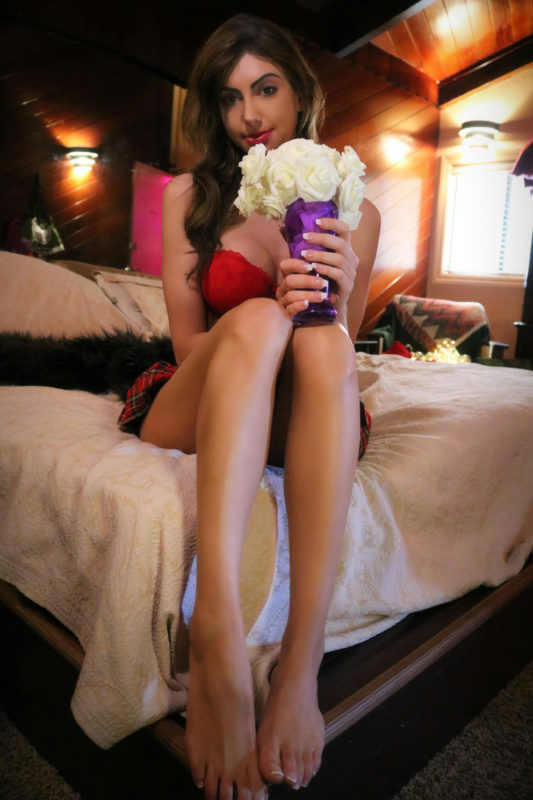 Finally, I think the super move is swirling my palm and fingers steadily over the head of your penis while simultaneously stroking your shaft up and down with my other hand. When you are about to come I like to switch between your shaft and running my nails along your balls while keeping the same motion with the hand on top. Of course, every man is different and it can vary in preferred grip to speed but this is what I have found to lead to a really great experience. Wearing something that gets you intrigued and following with a hot shower and massage are good standards I follow too.