Deep Throating -- Taking You All In
Posted by Hannah Foxx on August 12, 2017
The act of deepthroating, or taking the full length and girth of your partner while giving oral sex, can be an intensely romantic and sexual experience if done properly. With a partner you trust and have good communication with, along with an adventurous attitude and a willingness to relax, it can be one of the most deeply fulfilling sexual acts you can perform for the pleasure of another person; it will set you apart from any other experience your partner has ever had and leave them fantasizing about you whenever you aren't around. Done properly, it can even arouse you as intensely as it does your lover. Below are a few key points I've come to respect as a woman who sincerely enjoys performing deep throat blow jobs.
Kittie @_Hannah_Foxx wants to take you ALL IN at the @KitKatBrothel! pic.twitter.com/2xR40fnImy

— Kit Kat Brothel (@KitKatBrothel) August 9, 2017
Trust
The first step of any new sexual act is trusting in your partner. You will have to leave your comfort zone when deepthroating, and that is easiest to do with a person you trust, as they are literally depriving you of air and you are relying on them to pay attention to your silent communication so that they know when you need to breathe. You will be making your partner feel amazing, and possibly in a more intense way than they've ever felt before, so it's easy for someone to be distracted enough to forget to let you breathe!
Make sure to communicate beforehand about what kinds of silent signals you'll be relying on so that the act itself is effortless and smooth. Usually a simple push with the hands is enough to communicate that it's time to take a breath, but if your partner is distracted, don't be afraid to be more aggressive with your hands. You'll also need to pay attention to the rhythm and speed your partner needs to edge closer to orgasm. If you're able to reach under the scrotum to the perineum and apply light pressure with your fingers, you'll feel when you're arousing your partner and when they are getting close to orgasm. This will also help you time your breathing so that you aren't in the middle of trying to take a respiration break when your partner is close.
Surrender
Surrender is crucial to the deepthroating experience. You must allow all of your muscles to relax and only focus on three things, (1) when to take your next breath,(2) the rhythm of your partner's thrusts (or the movement of your head), and (3) relaxing your throat so that there is no pain or tension. Depending on the size of your partner, you may need them to give you a little pressure with their hands to completely take all of them, so make sure you discuss your comfort level with your partner beforehand. Some people enjoy hands in their hair or a more aggressive partner during oral sex, and some people enjoy a slower and more sensual oral sex sensation, or are just getting the hang of deepthroating. Make sure to communicate these expectations to your partner beforehand for a seamlessly enjoyable experience.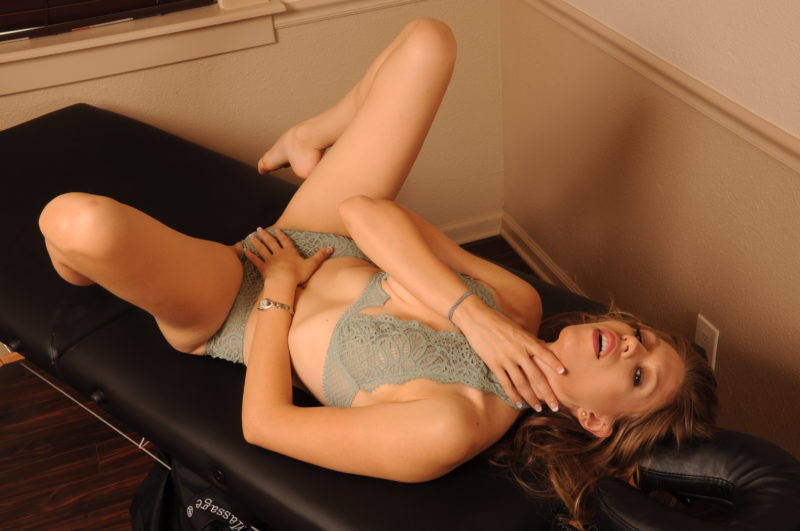 Control
Breath control is not difficult to master. As a competitive swimmer, I have had lots of practice holding my breath, but anyone can develop the same skills with practice. Breathing a little more frequently before holding your breath can put more oxygen in your bloodstream, but it can also cause you to hyperventilate or black-out, so I recommend learning your limits in a safe environment with a safety buddy before moving onto techniques in the bedroom, especially if you'll be dangling your head off the edge of the bed, which can give you a little more room to take all of him without extra work but requires them to know when to back off and let you breathe.
Reflexes
Gagging is a part of deepthroating. Some people are able to completely suppress their gag reflex, others embrace it, using the muscular action of gagging to heighten their partner's pleasure and taking advantage of the additional lubrication it usually encourages. As long as you practice at suppressing your vomit reflex, you can even add additional techniques to heighten their pleasure as you gag, such as humming to cause your throat to vibrate, or extending your tongue to lick and massage his testicles and scrotum and edge him even closer to orgasm.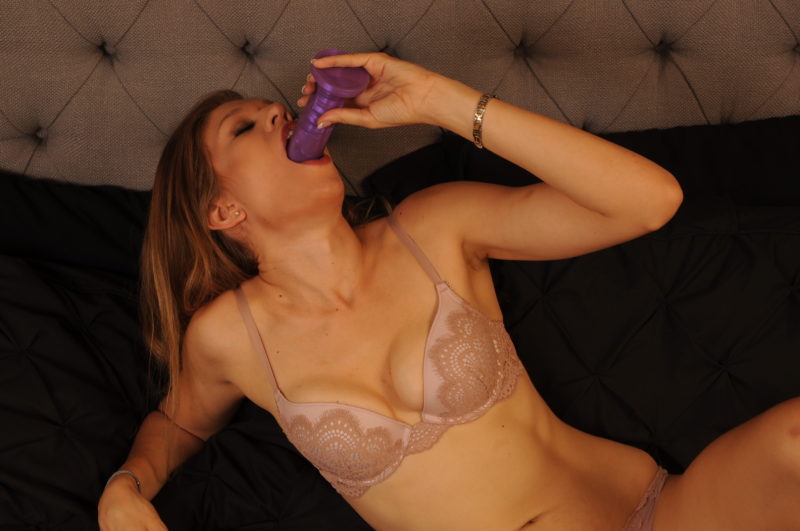 For me, there is almost nothing sexier than a man holding me down with strong hands grasping my hair, gagging on his cock while tears come out of my eyes and make my mascara run. I love the weight of my partner's hands on my head, and the look of shock and surprise as their entire length disappears down my throat and they begin to feel my muscles closing down on them. Enthusiasm is incredibly important during oral sex. You want your partner to feel incredibly wanted from the moment you first start teasing them with your tongue to the last moment before their orgasm, where you pull them in as deep as you possibly can and let the muscles in your throat close in on them and make them unable to stop themselves from tumbling over the edge.
Power
For many, oral sex is an exchange of power, and for those seeking a feeling of control or domination in the bedroom oral sex can be the gateway to an immensely satisfying sexual experience. For others, it's a way to connect to your partner and show them that their pleasure can be the focus of a lovemaking session. One thing is undeniable, having a woman on her knees worshipping your cock can make you feel invincible, and having a woman take all of you in her mouth as she lowers herself onto you in the 69 position can be just as memorable and impossible to resist. There are even women like me, who have their gagging reflex force them closer and closer to orgasm. Communicating with your partner will control your expectations as well as theirs and allow you to focus on the pleasure instead of boundaries, limits, and discomfort.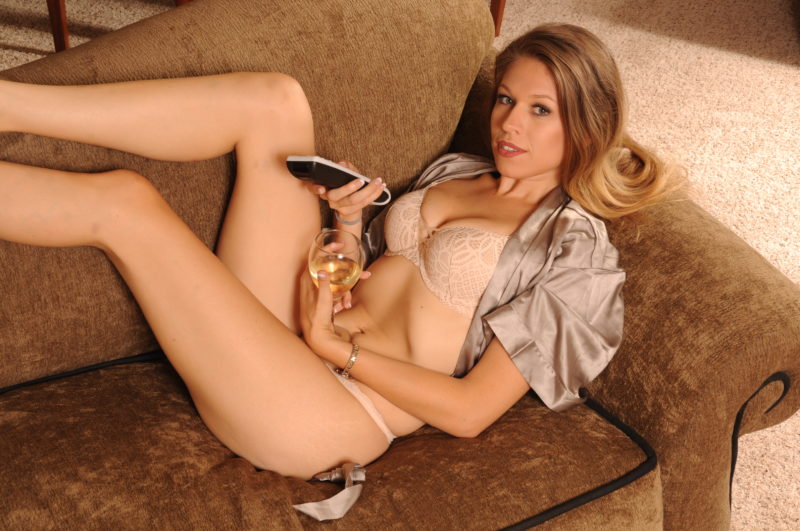 Deepthroating is an intense oral sex experience, and not one that everyone is comfortable with. I specialize in this technique, as well as teaching others to deepthroat. One of my most popular booking requests with couples is an instructional session where we take turns polishing your partner's deepthroat skills; having two women focusing for one or two hours on giving you the perfect blowjob doesn't hurt either. As with all sexual acts, good communication and enthusiasm are things you'll need to bring to every session, but the potential reward is a sexual encounter that literally blows away everything else you've ever experienced.