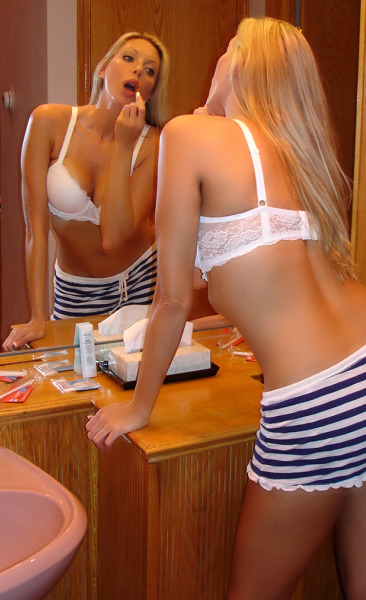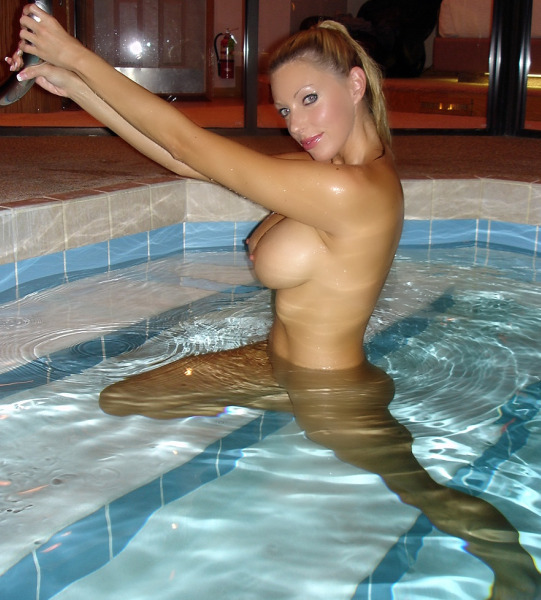 BIRTHPLACE: Chicago, Illinois USA
BUST: 34"
WAIST: 27"
HIPS: 36"
HEIGHT: 5' 9"
WEIGHT: 125 lbs

AMBITIONS: To own and operate a Pilates/Yoga studio and to keep improving myself every day. Also, to be the best I can at everything I decide to do -- to give 100%.

TURN-ONS: Genuine Affection, kisses and cuddles in the morning. A passionate, caring, romantic man who has style and class with a big heart and a strong, sexy mind. Ice cream in the middle of the night.

TURNOFFS: Rude, unappreciative, disrespectful people who care only about themselves, overactive egos, macho "tough guy" acts, judgemental people, men who don't respect their mothers, drunk ramblings.

MY PETS: I have the cutest siamese kitties and we are so much alike because we both love to play and cuddle all the time.

FITNESS TIPS: Get lots of sleep (I'm good at that!). Stay alert and listen to directions. Eat everything, but in moderation!

WHAT DRIVES ME WILD: Is when a man knows exactly what he wants and takes total control.

I MAY LOOK INNOCENT BUT: I can be daring, wild and seductive.

PASSIONS: The beach of course...I love the ocean!! Also working in the entertainment business and being in the gym.

MY LIFE PHILOSOPHY: To be thankful for everything. Experience everything now and save yourself the midlife crisis later! Live life to the fullest. Learn from the birds, have no fear of flying and don't look back!

LOVE IS: The most precious gift life has to offer!