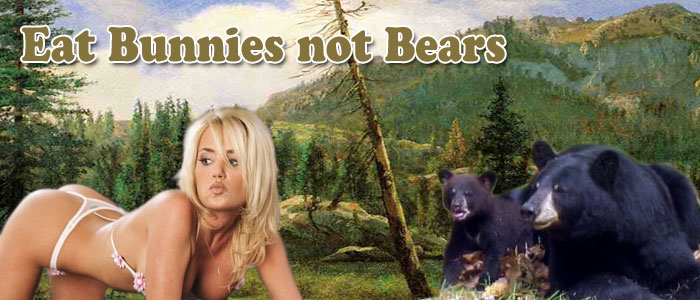 "It started when Cami Parker and Barbie Girl decided to do something about it," says Dennis Hof, owner of the World Famous BunnyRanch.
"They were crying for hours when they heard that on August 20th, the first Bear Hunt in the history of the State of Nevada was set to begin."
"In essence, Cami and Barbie became Bear Activists, and joined in the fight to Save Bears by petitioning Nevada Governor Brian Sandoval to halt this inhumane hunt."
"They took their celebrity from being on the covers of Hustler and Club International, as well as stars on HBO's Cathouse," says Dennis, "and took to the streets of Nevada's Capital."
Cami and Barbie joined up with nobearhuntnv.org on the steps of state capital, which can be seen on the following YouTube Video:
"It's a crime" says Cami Parker, "there are only 200 to 300 bears left in the Sierra Mountains of Northern Nevada and we are going to do everything we can to prevent it. These Bears have been protected since 1929 and now no more, just for the pleasure of a few hunters."