On The Current Cover of Club International....
Cami Parker and Barbie, PussyCats in Heat!
Would you like to have Hardcore Sex with these 2 Girls Tonight?

Well, now you can! Come see these 2 stars of the smash-hit HBO Series "Cathouse" at The World Famous BunnyRanch!

You can dream and drool over the girls in Club International, but how often can you meet them for sex?

Cami Parker, our 22 year old blonde bombshell from Vancouver, Canada, says, "What I enjoy most in Life is pleasing another person sexually. That is what truly fulfills me. At The BunnyRanch, I can make all my dreams come true — especially the ones about giving really long, slow, sensual blowjobs."

Barbie, meanwhile, knows exactly what to do to keep her customers satisfied. "I believe that everyone deserves to be pleased. I will please you during every second of my parties."

While you may think that Cami and Barbie get all the sex they can handle during their "working hours", in fact, both girls enjoy rolling around with each other in their "downtime". As you can see by the Club International Cover, Cami and Barbie are the hottest, sexiest, most outrageously horny women yet!

And they want to meet you!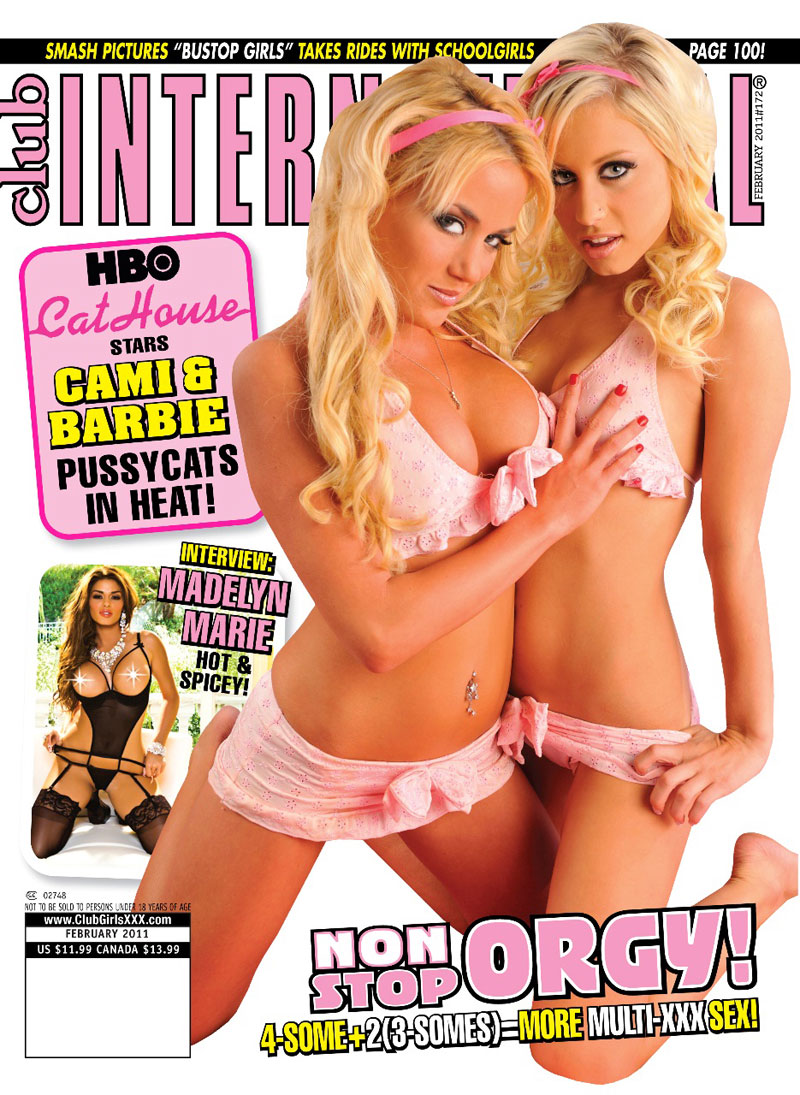 For more pictures and to contact Cami,
CLICK HERE!

HOME OF THE HBO CATHOUSE SERIES