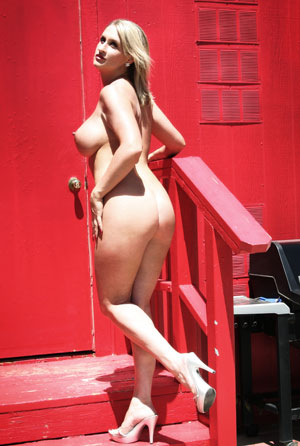 Kalli Morgan
KALLI MORGAN
Hi, I am Kalli Morgan. For most of my life I have been told I am the "Girl next Door" everybody wants to have. People have always described me as happy, FUN, kind-hearted, classy, soft spoken (sometimes), and intelligent. The kind of woman you would like to introduce to your family or friends, even your Mom.

After attending college where I majored in Psychology, I was discovered by a large modeling agency in New York City. Working as a model enabled me to travel across Europe and the United States while appearing in magazines and on TV. Interior design and Feng Shui occupied my time after my modeling career ended but there was always another part of me that needed to be explored….

For a year now, I have been working at the World Famous Moonlite Bunnyranch in Carson City, Nevada. I can honestly say I LOVE WORKING HERE!!!!! I Love it so much, I am moving to the area June 15th to be available, just for you, by appointment ANYTIME. All you have to do is call 888-bunnyranch and schedule our time together as well as contact me so we can get to know each other.

Though I'm still able to share my sweet and soft side most of the time, I'm also able to let the wild, passionate side that loves to experiment in the bedroom out of her cage for a little spanking perhaps?

It is a part of my personality to make those who visit me feel as though we are the only two people in the world when we are together. Whatever your heart desires of me that is what I hope to fulfill. I love men, women and couples and virgins for all the different feelings they elicit from me. It must be the soft and sweet side of me that really makes them feel welcomed and relaxed when we are together.

I have been told my girlfriend experience is among the best "girl next door" dates a man can have. That's because I really take my time with you and get to know you before we party. (Unless you prefer to run right to my room.. smiles) We can sit in the parlor and enjoy a drink together or if you want to stay the night, I can pick you up in Dennis's personal limo from the airport. I always give you the MOST time for your money!! And after we party, I will give you my personal phone number if you would like to stay in touch. I never judge anyone at any time and nothing is off limits if we can agree and I feel safe with you. Because that is what I want you to feel…safe and happy and relaxed and fulfilled… I think you get the picture.

If you would like to contact me for more information please visit my website at www.kallimorgan.com. I do answer my emails promptly and personally.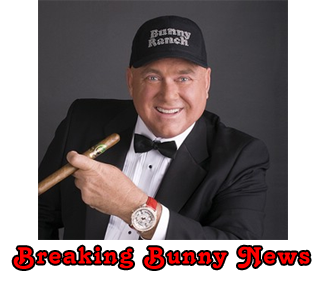 Radio Magic.

Of course it goes without saying that Dennis loves the Media. And there are times when the Media loves him right back. Case in point: Dennis was doing a Radio Tour with a few new stations, one of which was in Milwaukee, Wisconsin. The Jon and Mary Show, where Mary wrote us after the interview: "We've done the morning show on K107.1/FM-WFON for over 5 years and Dennis was by far one of the most fun guests we've talked with." Kudos Big D, for giving good Radio.
---
Cami On The Cover And In The Studio.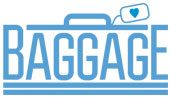 The Month of August can only mean one thing : Cami on The Cover (And Centerfold) of HUSTLER Magazine! Get it while its red-hot and on newsstands, cause the Summer flies by. And In The Studio was Game Show Network's BAGGAGE, where Cami, along with Bunny Love and Max, auditioned for a possible future segment on this most unusual dating show. When we know more, we'll spill the beans.
---
Turtle And Dennis.

Season 7 of HBO's Entourage is currently playing, and The Wall Street Journal recently blogged a review of the first episode. We caught this little gem: "The show opens in classic "Entourage" style: a hot car, a hot girl, a huge house. Turtle's limos-driven-by-babes car service is up and running, an idea that looks only mildly less ridiculous when put into motion. Turtle is like an automotive Dennis Hof, managing employees as erratic as they are seductive." Maybe Turtle should do a guest appearance on Cathouse?
---
According To The World Weekly News…

…and already you know what journalistic credentials they have. After all, they discovered Bat Boy. This time, the crack reporters (or reporters on crack) filed this beauty: "Harry Reid Joins Male Brothel." (We'll give you a second for that to sink in.) Harry is our Senator from Nevada, and Majority Leader, so pretty powerful man in his own right. The WWN says Harry has decided to join a male brothel in Nevada, part of a new campaign strategy "to serve all Nevada Voters….(and) his experience ramming bills through Congress would help him get in the mood for the job." His name on the floor with be "Phil Buster" and "if he fails to perform…will blame it on…Bush." Can't make this stuff up, or can you?
---
Haunted?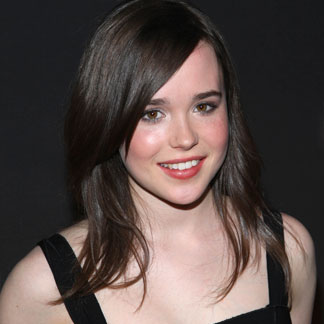 If you have seen the new movie "Inception", then you've seen actress Ellen Page, who recently mentioned that she used to live in a haunted brothel. Which reminded of our Sci-Fi Network special shot here at The BunnyRanch, when a few ladies swore that some things do go bump into the night, and not the ladies themselves with customers. Bring your GhostBusters outfit and join us…you can check in but never check out.
---
Cami and Brooke Lee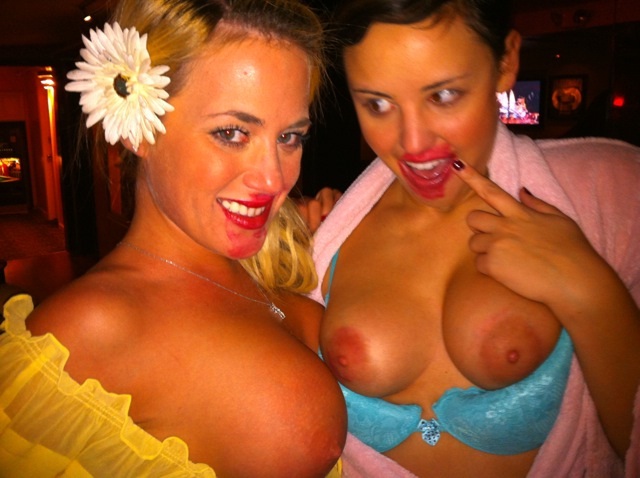 We were asked to give each other a kiss by daddy, heres how it ended up. Nice Makeup huh? We loved kissing and want to now do a threesome together, would you like to be in the middle of us? Do you like the the way we applied our lipstick?
This month's sponsors: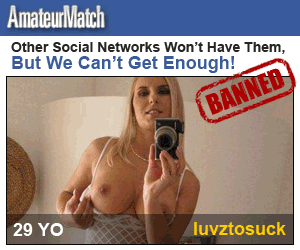 AmateurMatch.com – Browse Millions of Local Hot Babes and Get Laid Tonight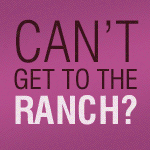 XXXMatch.com - Find a woman for pleasure anywhere in the country when you're not able to visit the Bunny Ranch!

CamWorld.com – Get a FREE membership and enjoy Live Sex Now!

Click on the girl's pic to view more...
SIZZLING POOL PARTY PICS...
A Madam's Moment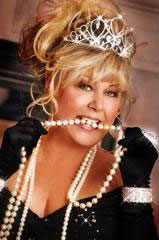 'It's all about the pearls...'
HAPPY HOT AUGUST NITES!!!!


COME AND SEE ALL THE THE HOTTEST CARS AND THE HOTTEST GIRLS AT THE BUNNYRANCH, RENO AND CARSON CITY, NEVADA.

COME SEE THE ROCK AND ROLL BANDS OF THE 50'S AND EVENTS THAT THEY HAVE DURING THE FIRST 2 WEEKS IN AUGUST.

I ALSO WANT TO THANK EVERYONE FOR VOTING THE BUNNYRANCH BROTHEL OF THE YEAR!!!!

AND CONGRATULATIONS TO KALLI MORGAN FOR BEING THE TOP BUNNY OF THE MONTH OF JULY!!!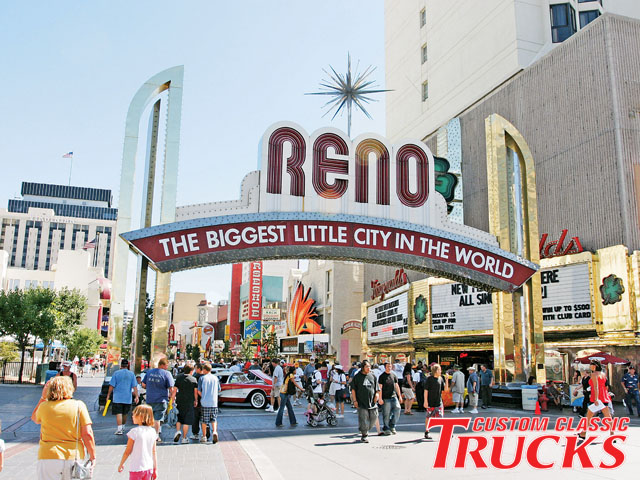 CONGRATULATIONS TO THE BUNNYRANCH VOTED BROTHEL OF THE YEAR!!!!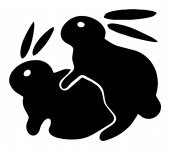 Thank you everyone for voting the BunnyRanch the Brothel of the Year!!!!

We are so proud to carry this award and place all our awards in our parlor.

Also congratulations to Anna Suvari , Courteson of the Year!! And Kalli Morgan Bunny of the Month for July and of course Chloe Daniels Cowgirl of the Month for July at the Love Ranch.

I am so proud of all my little bunnys and cowgirls. It truly is a big part of my life and I treat all of them like my daughters.

Now... wouldnt you like to be part of our family? All you have to do is hop or mosey on in and we will do the rest.
Love Letters
from The Love Ranch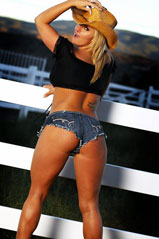 'Chloe Daniels'
The Pogus Princess Cruise

Thanks to our wonderful and dear friend. Myself, Ciara Summer, Josie Viper, Scarlett Angel, Katie Michaels, Jenai Simone and Cinnamon Sweet went aboard the MS Dixie to view the wonderful Tahoe scenery and experience the beautiful cove of Emerald Bay! The girls and I had a blast; we ate, drank and learned about the history of the bay and lake itself. We did meet a special friend aboard the Dixie and his name was Jack! We all fell head over heals for Jack, he was blonde, blue eyed and a smile that could light up a room. Too bad we had to wait about 14 years for any of us to date him!! Thank you Pogus for a wonderful and relaxing day of beauty!!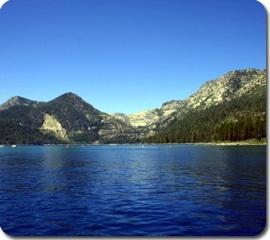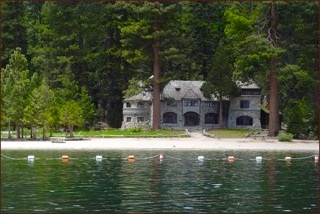 Exciting Programs!
The Love Ranch has several new and exciting programs evolving. First there is "Flesh Off The Bus!" This weekly feature will showcase our brand spankin' new Love Ranch Lover of the Week, sharing with you the pictures, excitement and nervousness, of a girl on her way to working at a cathouse, FOR HER FIRST TIME EVER! They are college students and laid-off corporate executives, they are recent high school grads and unemployed librarians, they are real estate agents and bored housewives and more!--but they are all-real, all first-timers, and for the first time ever—THEY ARE ALL YOURS!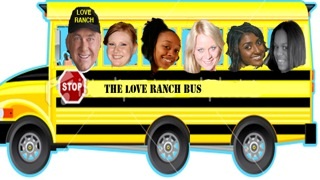 The next is "Porn Stars On Parade!" Each time a new porn star arrives at The Love Ranch you will get the skinny!! Stats, Movies, Bio and More!
Check out our first "Porn Star On Parade", Coffee Brown!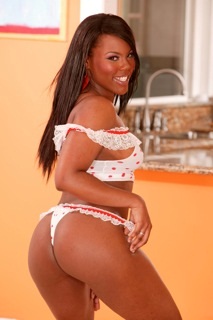 Lastly, The Love Ranch has launched "LifeTime Lovers!" These are your favorite girls that have been to the ranch and are returning for you pleasure!! Hurry and make an appointment with these girls before they are gone again!!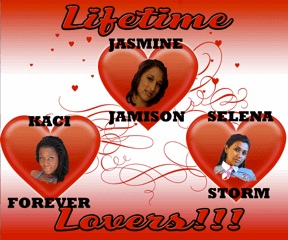 Along with several changes we have several upcoming parties that we would love for you to cum enjoy with us!! Make your appointments and reservations now!!
Aug 20th - Love Ranch Mardi Gras Party
Taste the Cajun cuisines, hear the Zydeco or Jazz sounds, and see the bright colors is an activity many would love to experience again and again. Re-living Mardi Gras and celebrating the New Orleans tradition creates an exciting and fun evening for all of us! Bring your masks prepared for a night of fun and exploration.
Sept 10th - ABC (Anything But Clothes) Monthly Party
It is what it is!!! You have the choice but the girls will dress in anything but clothes. Let your imagination run wild!
Sept 24th - Leather & Lace Love Ranch Party
In true style the ladies of the love ranch will celebrate Street Vibrations with wearing nothing but leather and lace!! The vibrations should be provided by you!!
Oct 2nd - Daddy D. Birthday Bash

Atlantis Casino Resort Spa
3800 S. Virginia St.
Reno, NV 89502
Web Site
Michael Bolton,
August 20, 2010

One World One Love 2010 Tour
August 20th, 2010, 9PM @ the Reno Sparks Convention Center in the Mt. Rose Ballroom.
Brought to you by Atlantis Casino Resort Spa.
Tickets can be purchased at Atlantis Gift Shop or on Ticketmaster.
For show packages, please click here or call 800.723.6500.
For event information, please call Special Events 888.551.7007
---
The Commodores
September 3, 2010


Atlantis Casino Resort Spa is proud to present The Commodores at 9:00pm, Friday, September 3rd in the Grand Ballroom!
The Commodores' reign spans decades, and brings home the sounds and flavor of Motown! The group's legendary music can be heard on radio stations all over the world, and its legacy continues with classics like "Easy," "Three Times a Lady" and "Brick House!"
Don't miss this one-night event with the Grammy-winning Commodores, live at Atlantis!
Tickets are $45 in advance and $50 day of the event.
Call (775) 824-4467 for tickets. Must be 21!
Grand Sierra Resort
2500 E. Second Street Reno, NV 89595
ROBERT CRAY
Friday, September 10 at 8pm
(Grand Theatre)
It's pretty cool when a musician steps on stage with a legendary Fender Telecaster or Fender Stratocaster. It's even more cool when that musician starts bending the strings and playing some of the best blues licks you ever heard.
Silver Legacy Resort Casino
407 N. Virginia Street Reno, NV 89501
Contact Info: 800-687-8733 or 775-325-7401
Engelbert Humperdinck
Saturday September 18, 2010
Show Time: 8:00pm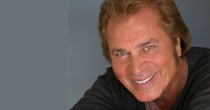 For more than four decades, international recording icon Engelbert Humperdinck has shared a legacy of love with fans of every age, on every continent. Building on this incomparable heritage, comes Engelbert's "Legacy of Love": both the title of his newest CD that revisits many of his timeless and beloved classics as well as the name of his latest world tour, a romantic tour-de-force that will take him from Paris to Pennsylvania, Moscow to Manchester, Russia to Reno.
---
Cheech and Chong
with special guest Shelby Chong Saturday September 25, 2010
Show Time: 08:00pm
Successful beyond their wildest dreams, the iconic comedy duo Cheech and Chong defined an era with their hilariously irreverent, satirical, counter-culture, no-holds-barred comedy routines. Cheech Marin and Tommy Chong's phenomenal success began on the stand up comedy circuit which led to 9 hit comedy albums, 8 hit films and multiple Grammy nominations.
---
Meat Loaf Hang Cool Tour
Grande Exposition Hall
Sunday September 5, 2010
Show Time: 8pm
Price: $80, $65 and $55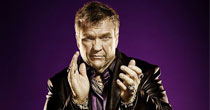 Some people think big. Some people think huge. And then there's Meat Loaf. His legendary 1977 album Bat Out Of Hell transformed this former high school football player, nightclub bouncer and stage actor into one of the great American rock 'n' roll icons. That record, with its staggering operatic sound and impassioned vocals, has sold more than 43 million albums worldwide - still one of the best selling records ever. Now, more than 30 years after he exploded onto the world stage, Meat Loaf is back with a new record, Hang Cool Teddy Bear.