Here at Nevada's brothels, sex workers like me take pride in our non-judgmental attitude toward the sexual proclivities of our lovers. Trusted adult getaways like the Love Ranch are places where we can be who we truly are or pretend to be whoever we want to be, and where our client's  most secret fantasies become reality. No encounter is off limits, even the most scandalous taboo role play.
As an adult video actress and model, I've participated in several sex scenes that involve portrayals of hot incestuous encounters between stepmothers and stepsons, mother and daughters, or some variation of the assorted aunt/stepmom/cousin/babysitter tropes. In recent years, there has been an enormous rise in the popularity of incest porn, and I'm acutely aware that this popularity extends to the men, women, and couples who visit Nevada brothels to appease their sexual appetites. Because of the success I continue to have playing these roles in porn, I'm regularly inundated with requests for role play sex parties centered around taboo subjects.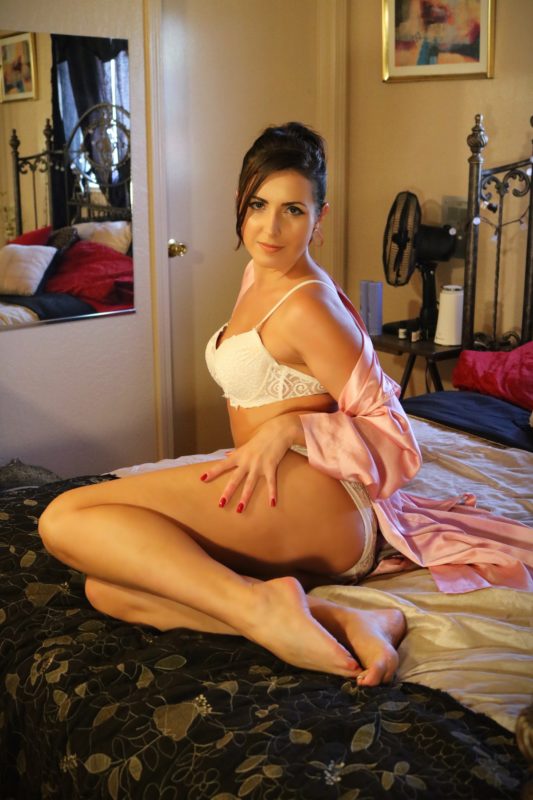 My own first taboo experience came through some of my earlier sexual encounters as a teen. I was somewhat of a Lolita, seeking out men old enough to be my father. While my attraction to older men seemed innocent enough to me, the guys were titillated by the idea of being intimate with a much younger woman — and I learned to take great delight in breaking society's sexual rules and playing up the "naughty little girl" persona. I remember one of my "Daddies" would take me to a local bar, order a 7&7 for himself and a Shirley Temple for me. He would sneak me sips of his drink when nobody was looking as part of our sex game. The taboo was a turn on for the both of us, and while the role play was great fun, our actual relationship was filled with genuine care. Scenarios like these provided me with a great foundation of sexual and role play knowledge, which I had no idea would serve my life's purpose in later years.
In my adulthood the tables have truly turned. As a porn actress playing the role of "mommy," "auntie," or "sister," I am now the one teaching, nurturing, and even lusting after my "children."
There is no question as to why this subject matter is so popular in the world of adult film: it is a real life turn on for so many of us. While the vast majority of people would never consider a sexual encounter with a relative, many of our first sexual feelings often are attributed to seeing our sister/brother naked or playing a game of "I'll show you mine if you show me yours." It's a great deal of fun for adults to role play what might have happened if these innocent instances elevated to a more erotically intense level.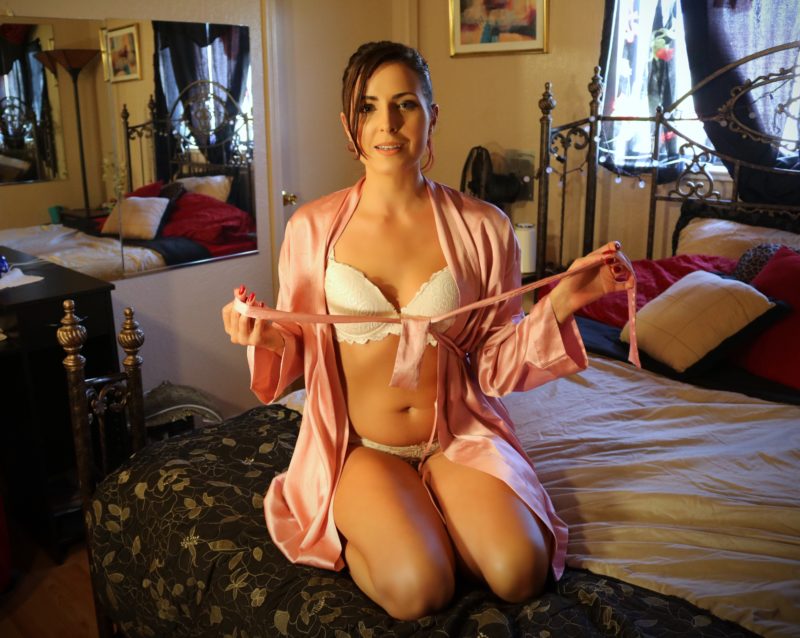 Instead of carrying shame about our role play fantasies, isn't it better to live out our fantasies safely in an accepting environment? There are as many possible scenarios for fantasy as there are human beings, but I would like to share some of the most popular ones that I have encountered in my adventures in the adult entertainment industry.
The "mother/son" experiences are so fulfilling and exciting! One of my favorite situations is where the "son" has had a rough day or problems with the girls. That's ok because "mommy" is here to make it all better. I use my nurturing nature to calm and seduce my growing young man (As seen in my latest scene). It doesn't matter if we do not fit into the roles by looks or age. Just as I could become that teen "daughter" again through role play, either of us can become anyone. There are no limits through the power of imagination. Another of my choice "mother/son" (or even "mother/daughter/son" ) affairs is where I am playing the role of sexual educator. Perhaps I show my "son" how to please a woman or how to explain to the girls how to pleasure him. Even if he gets a bit too excited it's ok — Practice makes perfect and "mommy" is here to make sure her "son" gets his practice in.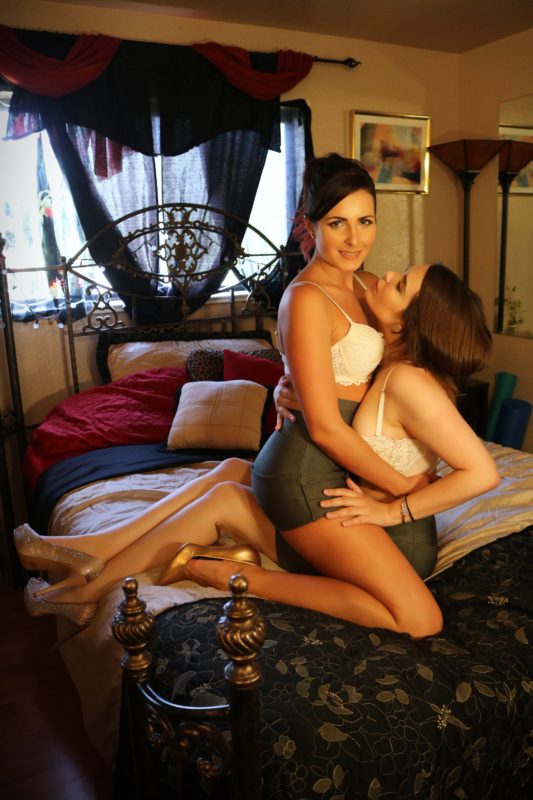 The Taboo role-play discussion would be incomplete if we didn't talk about "mommy" joining with "auntie" and maybe even "sister" to show the "son" or "daddy" an amazing time. The more the merrier, says this "family!" Possibly "mommy" catches her "son" and "daughter" messing around. At first she is so upset but part of her feeling upset is that she is having trouble dealing with her arousal at the situation. So, she soon goes from threatening to ground them to demanding to join in on the action. Would you enjoy living one of these fantasies out with me and my "sister," Roxanne? If the 'son' is extra lucky, he will get to enjoy all three: "mommy," "auntie," and "sister" as seen in this POV (point of view) scene: Can you imagine being the "son" in the middle of this steamy foursome?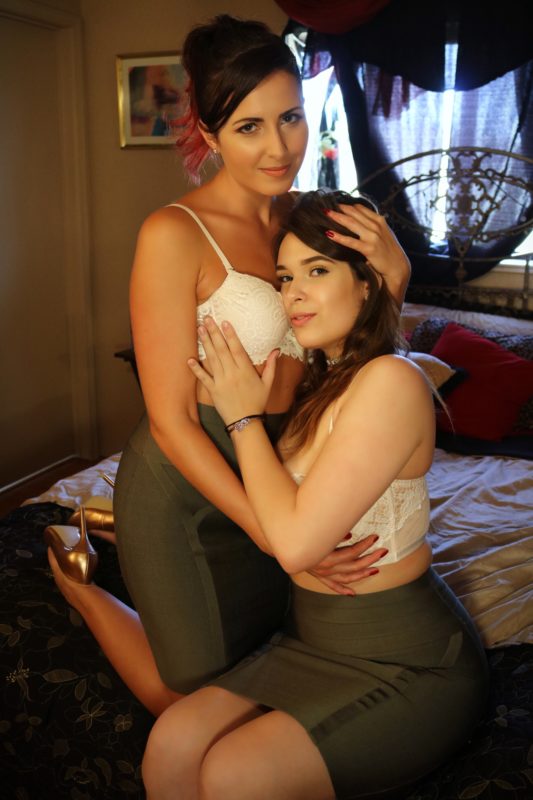 I do taboo role play here at Love Ranch North. Recently, a client wanted a loving, nurturing "mommy" and I was, of course, happy to oblige. We flowed from tender, arousing conversation into my "son" burying his face in 'mommy's' bosom and sucking her sweet tits…just as he did long ago. Once back inside of "mommy" he feels so whole again, buried deep in her cock-hugging pussy. At the peak of ecstasy, enveloped in the light of her unconditional love he releases his hot cum, just for "mommy." What a hot party that was! Do you have any taboo (or other role play) fantasies of your own? Please come talk to me about it. "Mommy" is waiting!